3 benefits of Paradiso LMS eLearning reports

In the world of virtual education is very important to have measurable data. The eLearning Reports are an essential part of your LMS. It was built to make it very easy for you to draw out information from all over your platform to learn as much as you want from the interactions your users have in your platform.
Overview of eLearning reports:
To begin with, once you visit the reports page you can see that your LMS comes with some built-in reports that bring various data from all over your courses. Let's look at some of the areas in here to get a bit more familiarized.
First off, you have your reports menu with 5 categorizing items for very report available: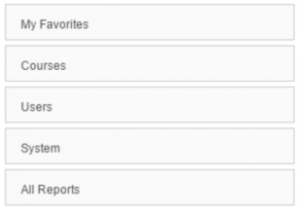 You have your

Courses

reports which are to draw data from your courses. Some examples are Course overview, Most popular Courses by enrollment and Views, Quiz overview, Video Reports

Users

report are to learn about your users and their platform usage like logins per day, total users, etc.

System

reports are for data more related to your platform usage, like traffic and maybe platform engagement.

My favorites as the name suggests is where you can keep your most accessed reports. You can add or remove them to this tab by clicking on  or 

icon to the left of the report to tag or untag as favorite.

Search

bar which is basically to search within your reports per name.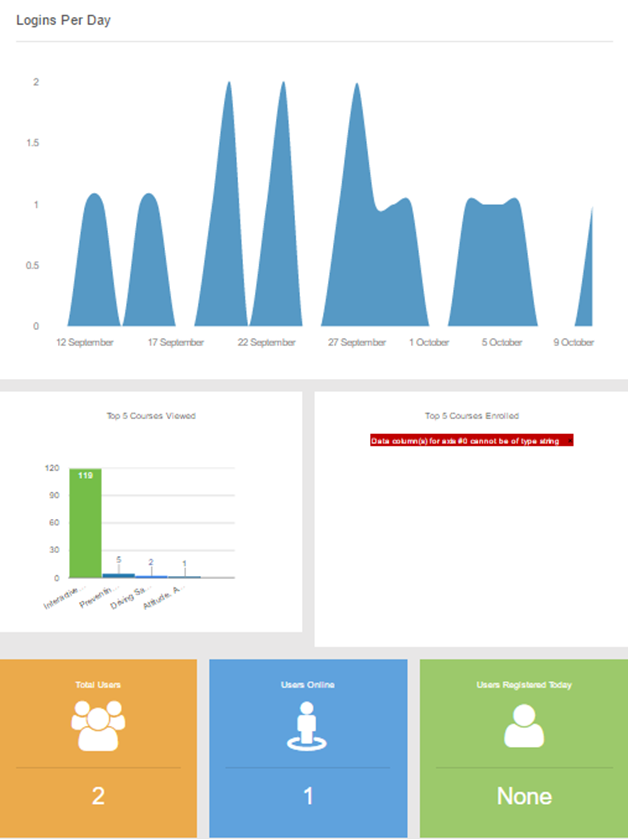 You will also notice that this eLearning report page shows some graphics which are the most requested pieces of information from our platform.
Any built-in report has the capability to help you find the data that you need. If we visit one of these reports (and depending on which type of report you are looking at) you can add/remove filters, columns, dates, courses, etc. Here is a brief overview of elements available in most of your reports:
 When you click on this button you will have an assorted list of filters to add to your report and trim down to find exactly what you need. These filters vary depending on the type of report you are running so you will likely find different reports available for Course

reports than from

Users

reports.

 You can schedule a set time to run your reports. We tried to make this as easy for administrators as possible so when you click on this button you will be presented with a scheduling wizard tool, that will guide you step by step on how to set up your scheduled report.

2. Course grades and other course reports -h3