LEARN FROM ANYWHERE WITH PARADISO OFFLINE LMS

Paradiso Solutions presents Paradiso's Offline LMS, an eLearning mobile player that provides learners offline access to training content anywhere and at any time.

The offline LMS doesn't need continuous internet connectivity to access eLearning courses in an offline environment.

With Offline LMS you can download the content packages to your mobile device and perform activities, take readings, watch videos or even develop evaluations. All these activities, previously downloaded, are allowed while your device is disconnected from the internet network.

The changes you make, including the results of the evaluations, will be updated immediately on the platform when there is a connection available. In this way, no process is left unmonitored and reported to trainers so they maintain control over the progress of the learning process.

All the needs you solved when acquiring your LMS instance are now available in the offline version. You'll offer a great solution especially when your users are on the move or they have a tight schedule
What about branding and customization within Offline LMS?
The best feature on record that we'll rather swank is the re-branding / white-labeling for your mobile app. You tell us the elements you need and we'll configure the Offline LMS to match your exact requirements.
At Paradiso Solutions, we understand that companies' needs vary widely and that no two companies are alike. For this reason, we have worked to ensure that Paradiso Offline LMS serves also as a fully customizable learning management system, which can be tailor-made to fit your exact business needs.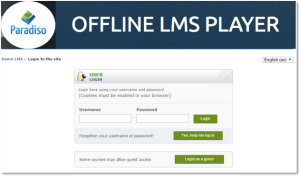 Deliver a Learning Management System that attracts new generations of users through Offline LMS
People are more likely to use a tool that will let them access from their mobile devices nowadays. In addition to this, studies have proved that we spend on average 30 hours a month on mobile apps. There are almost 6 billion people in the world who own a smartphone. Studies have also concluded that 93% of people between 18 and 29 use their smartphone to escape boredom.
All these trends must be taken in the count when giving education or thinking about the strategies for training programs because users will generate more empathy with an educational program that adapts to their life models.
Offline LMS greatest features
Books
Files
Folders
Labels
Assignments
Workshop
Databases
Feedbacks
Forums
Glossary
Quizzes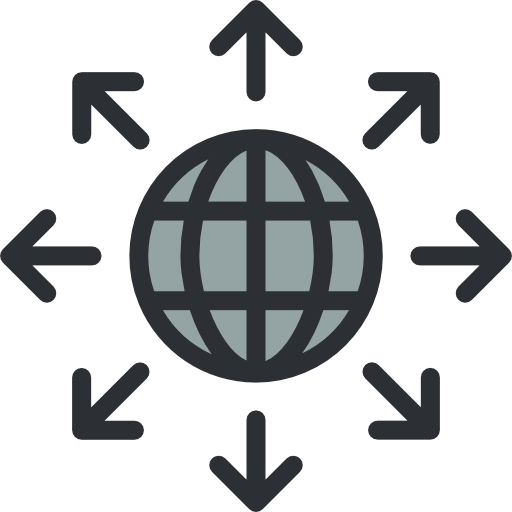 Wikis
Survey
Notes
Users
Grades
Level of completion
Notifications
Calendar
Private files
Upload media
Which benefits will bring Offline LMS to your LMS instance?
It is easy to use and totally secure

The Offline LMS training content can be accessed anywhere, anytime

Low bandwidth is no obstacle for your learners

All offline results are synced when online

Run offline LMS on many platforms and devices​ (Mobile, Tablets, Desktops)
Companies and educational institutions whose learners don't have continuous internet access and need to educate them via offline courses would benefit by integrating this offline LMS with their eLearning platform. Get in touch to avail some awesome eLearning services!
Formats like SCORM/AICC training courses can be accessed on your device without changing or migrating the eLearning content, making it easy to use and totally secure.
Download our Offline LMS App available for Android and Windows to get the mobile experience.