At Paradiso Solutions, we offer peerless subject matter expertise in e-learning that gets moulded according to the requirements of the clients to sculpt an e-learning solution that fits the client's needs just right, not a size big or small. This aspect of providing custom-made, requirement-based quality e-learning services lends us a competitive edge and renders us as one of the best elearning companies in India. Don't just go by what we say, try our LMS Demo now.
Introducing Paradiso Solutions
Paradiso Solutions is a Silicon Valley-based e-learning product and services company dedicated to providing end-to-end e-learning solutions for small, medium and large businesses as well as educational institutions.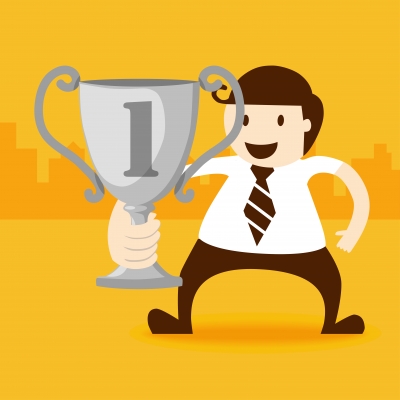 The LMS (learning management system) introduced by Paradiso Solutions, is a market-leading learning management system that seamlessly blends traditional virtual classroom-based e-learning methods with cutting-edge techniques such as gamification,social learning and multi-tenancy.
Paradiso Solutions, as one of the best e-learning companies in India, prides itself by introducing its feature-rich LMS that exceeds the ones provided by a majority of elearning companies in India. Our LMS mainly focuses on user experience i.e. the administrator as well as the end-user should be able to use it with ease. The LMS brought to you by Paradiso Solutions integrates with many popular applications like CRMs (Salesforce, SugarCRM), eCommerce (WooCommerce, Shopify), collaborative working tools (Google Apps, Dropbox) and CMSs (WordPress, Joomla, Drupal) as well as many others.
Our clients come from varied backgrounds and range from start up firms to global corporations and educational institutes. We totally believe that e-learning should be fun and engaging for our clients, and hence strive to create a culture of 'innovation'. Being one of the best e-learning companies in India, we consistently strive to surpass the services the regular elearning companies in India provide to deliver superlative services, and it majorly starts with the innovative use of technology. Take an LMS Trialnow!
Our custom eLearning solutions portfolio includes:
Why use our LMS?

It'll save your cost of operation: Our LMS is an all-in-one SAAS/Cloud based e-learning platform that is not like any other. It is also a student/employee portal and performance management / portfolio user system. These aspects save your company's time and money that would otherwise be spent running hither and thither to forgather everything.
It is fully integrated:Our LMS integrates with many functionalities like HRIS, CRMs, CMSs and e-commerce used over the span of a majority of industries. This reduces the implementation time and costs borne by the clients otherwise.
It is SCORM / AICC / Tin Can compatible:Our learning management system is not only SCORM / AICC compliant, but also supports Tin Can API. So, the type of authoring tool used by you, wouldn't matter much. You can use Articulate, Captivate, Camtasia, Paradiso Composer, etc., – your content will load without a hitch!
It drives more of user engagement and learning: In the e-learning industry, 'gamification' and 'social learning' is the next big thing. We, over many other elearning companies in India, have adopted these features on to our LMS platform, and this in turn makes your virtual solutions out and out inculpable.
It takes the face you want to give it: Personalization and branding is one-of-a-kind USP of our product. You dream it, we build it! The entire interface is modular for re-branding (white labelling) as your company's own solution and in turn can add value to your product portfolio.
It provides multi – tenancy:A single LMS can support the learning needs of all your employees, partners, and customers, which allows for a centralized reporting and lower operation costs. It comprehensively lets our partners address the needs of clients who frequently requiremulti-tenantaccess.

We would be glad to clarify your doubts on choosing the best LMS and arrange a free demo of our products for any of your e-learning needs. Feel free to call us at +91-7875843886 or email us at [email protected] to know more about us and how we may be of assistance.
Come, join the team! Join 'Team Paradiso'! Contact us Now!