Your eLearning courses could be closer to your trainees with a Virtual Classroom LMS integration

A virtual classroom LMS is an eLearning tool that brings your students/employees closer to your coach or teacher. With this feature of Paradiso LMS, you will have a face-to-face contact with your learning team, wherever you want. You can enjoy and start using this integration with your Zoom, Webex, Adobe Connect, GoToMeeting and other video conferencing accounts.

Virtual Classroom Platform is a built-in video conferencing tool, designed to open up the power of virtual collaboration in real time. Whether you are from the corporate or education sector this powerful tool gives learners and instructors the opportunity to communicate, collaborate and learn from wherever they are, and from whatever device they like.
How can you benefit from acquiring a virtual classroom LMS?
– Instant video conferencing: Using a tool that is integrated into your LMS is a better option than using external platforms such as Skype or Google Hangouts because processes are reduced and there are also specialized metrics for the type of software. By having this integration your users of the corporate or educational sector can have live training sessions instantly, in high quality, with video option and even with the ability to connect several branches at the same time.
– Add interactivity features to your sessions: Interactivity is the best choice to combat disengagement and desertion. Making that your users actively participate in class sessions through virtual classroom LMS will provide a high degree of attention and participation on their side. This can be easily achieved by adding to your class sessions, through virtual classroom, activities such as questionnaires in the middle of the session, gamification options or even small evaluations in order to have control of what they have learned in each meeting.
– Timed tests: With the integration of virtual classroom LMS that allows developing timed evaluations, you can monitor and evaluate your users more effectively. This type of test is easier to perform because it does not require interventions and when the timer runs out the evaluation ends. In the same way, the qualification is automatic, it is shown instantly and the possibility of having instant feedback is provided.
– Enhances instant communication: You must have a tool that facilitates your users with instant communication, with each other and with your instructors. The virtual classroom LMS integration allows you to have instant messaging without leaving the platform. This tool is very useful to develop questions and answers activities, live evaluations, test the performance of employees/users, exchange information, schedule meetings on the calendar, etc.
– Recording and storage: Online courses are developed in real-time and many times this can be inconvenient for those students who do not have good retention capacity or who have not even been able to attend a virtual classroom LMS session on time. To solve this problem, the integration allows the sessions to be recorded and stored to be available at any time and so the student/user can access them once the time is found.
– Performance analytics: User performance can be measured in many ways within the LMS thanks to advanced reports. In the case of virtual classroom LMS integration, it is important to have metrics that allow you to monitor the process of your users. In this way, the integration will let you know the study time, dropout levels or the amount of time users take between lessons.
Virtual Classroom LMS Features
– Face to face and real-time sessions: Whether for one-on-one lessons, presentations or webinars, with the Virtual Classroom Platform you can connect with other students and instructors on real time. It is definitely a better way to learn and collaborate because it simulates a real classroom session. Paradiso LMS' fully virtual eLearning solution delivers such a level of engagement, that gives the learners a feeling that they're together in the same room.
– Virtual Classroom embedded in your LMS: The web conferencing software is embedded in your LMS, and works seamlessly to make the virtual classroom experience even better. You get to log in to your video conferencing portal through single sign-on (SSO), which is the USP of our LMS. You don't need to go elsewhere outside of your LMS for starting a video conference or sharing data. You will be able to create the session from the LMS, and you'll get the notification on your video conferencing account.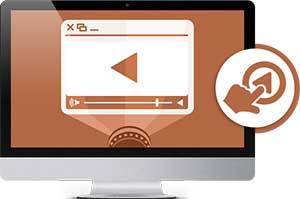 – Single Sign-On (SSO): You can get to the web conferencing software with one simple click from your LMS, removing the need to open external pages and simplifying the learning process. That offers a better user experience for you and your users. Your learners can skip the tedious tasks associated with remembering two credentials just logging into a single platform.
– Record Live Sessions: Sessions are broadcast in HD, and with Paradiso LMS's Webex integration webinars or presentations can be recorded in the LMS. The data that gets transferred between the two parties is done over secure sockets layer (SSL), so the data doesn't get leaked. The files are stored with top grade secured infrastructure.
– Notifications: You can easily set reminders for upcoming events by scheduling notifications through emails and calendar sync. You also can add notifications like 'raise the hand' for the attendees to ask their questions to the instructor or host. You get both audible and visual notifications, which can be enabled and disabled as per the requirement of the users.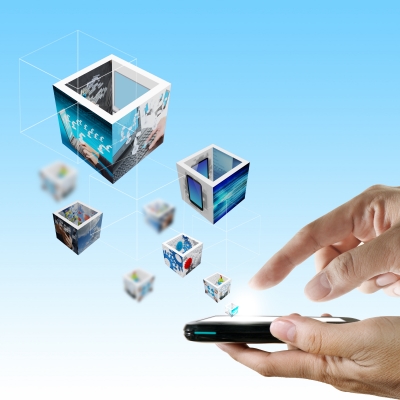 – E-Commerce Integration: Paradiso LMS integrates with all of the best-known eCommerce software – like WooCommerce, Magento, Shopify, among others – allowing you to sell webinars and recorded classes online direct in your LMS. Integrations with major payment gateways already come out of the box. The shopping interface of your eCommerce store would be clean, intuitive and easy to use, which translates into a better user experience. Selling courses online was never so easy.
– Mobile Support: Access web conferencing software from your laptop, tablet or smartphone and broaden the learning environment is possible with Paradiso LMS. Our responsive LMS helps your users learn on the go. Paradiso LMS on mobile is available for Android and iOS users.
– Social Learning in the Virtual Classroom: Take advantage of the benefits of social learning – instant messaging, quizzes, polling – to make the learning environment more rewarding and engaging to teach and learn. It's not just a sales sizzle feature but a very useful characteristic that enhances the productivity of teamwork.
Deliver live classes, meetings, webinars, and conferences anywhere. Paradiso LMS could be integrated with Zoom, Webex, GoToMeeting, Gototraining, Gotowebinar, and Adobe Connect.
Get to know more about the benefits of Virtual Classroom integration and take a look at the feature running in the LMS by setting up a demo with our sales team at [email protected].
We have this and much more interesting topics in our blog, check it here.