How to set up your AICC courses in Paradiso LMS?

Do you already have your AICC courses ready to be implemented? Are you thinking of the best way to deliver your AICC content to your students/trainers? The LMS platform that Paradiso provides is one of the best eLearning solutions of the market, capable to run your courses in an agile and safe way with full compatibility for AICC format courses, TinCan and SCORM.

One of the major concerns of admins and users in the eLearning industry is the agility when it comes to starting the learning processes inside a virtual platform. Normally they already have their courses created, commonly in AICC, TinCan or SCORM format. That's the reason why it becomes a necessity that LMS developers must take in count the variety of formats for eLearning courses, and create an LMS platform friendly with every version and easy to implement.

Setting up and running AICC courses should not be a complicated procedure. Paradiso LMS offers you a platform perfectly designed so you won't have any inconvenience when loading and delivering AICC courses to your students.
Here's how you can set up your AICC courses in our eLearning platform:
1. Log into your Paradiso LMS platform
2. Click on "Add a course"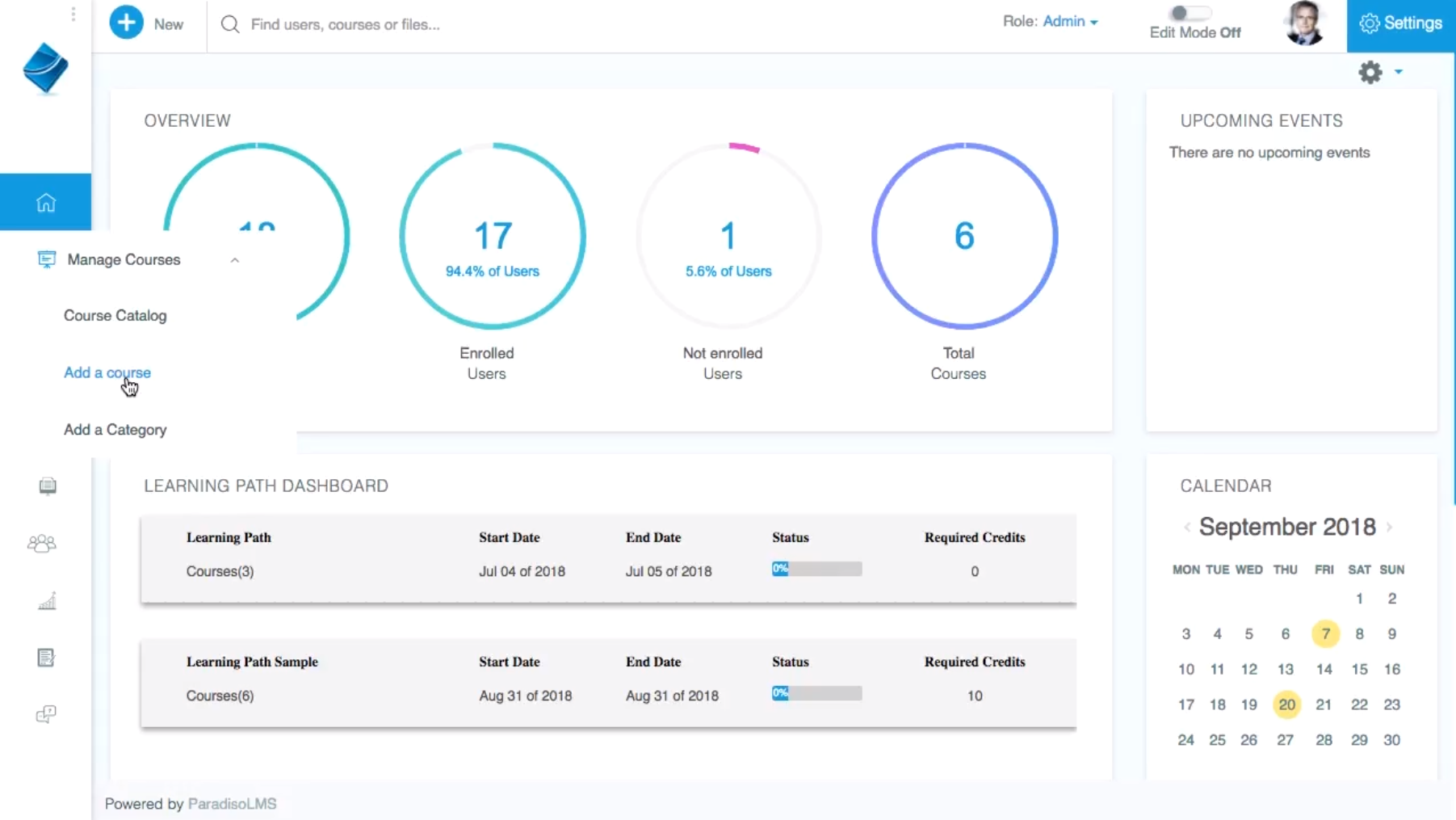 3. Then you will have to fill the "course full name" and "course short name"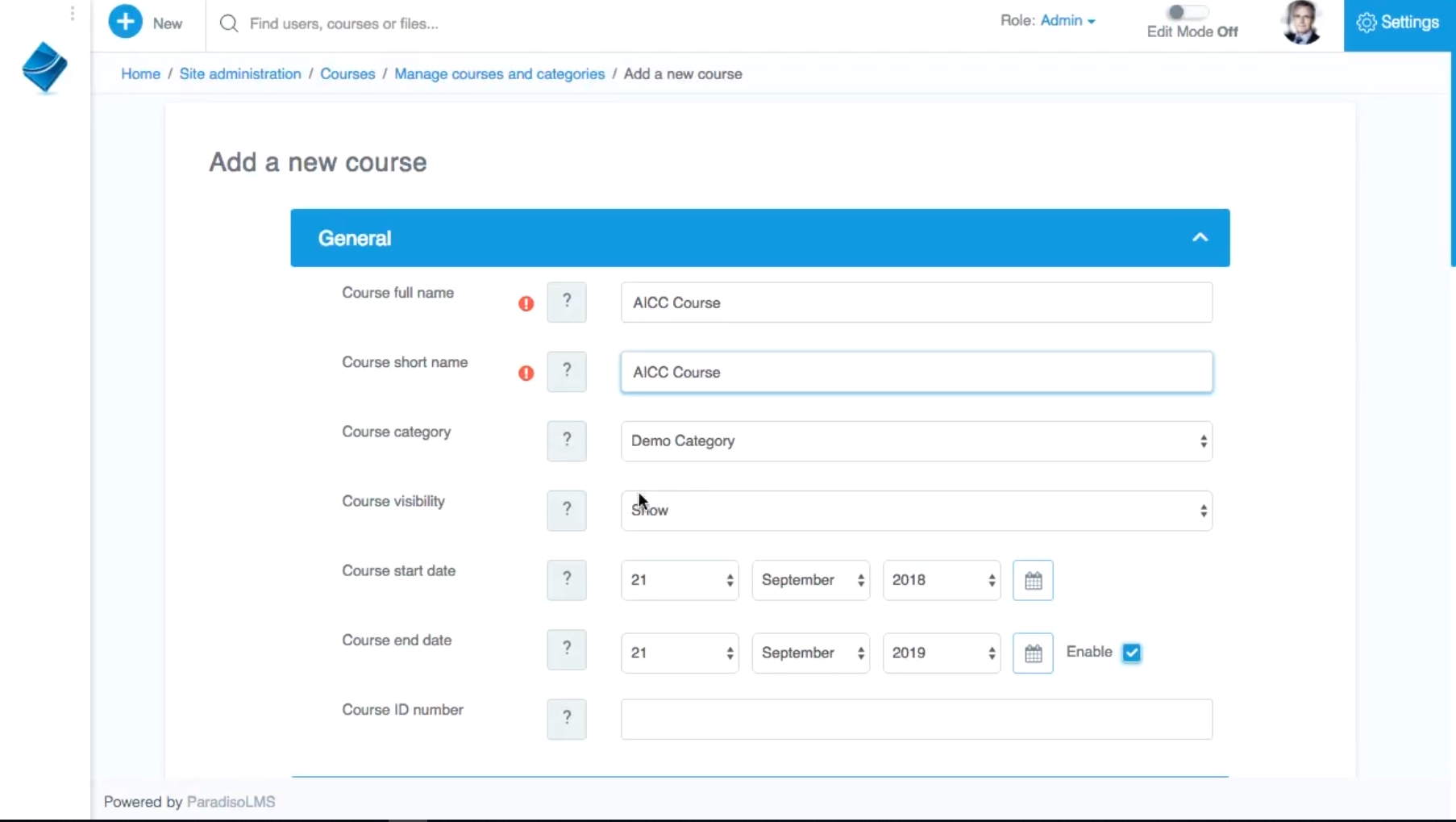 4. To upload the AICC course you need to change the course format to "single activity format"

5. In "type of activity" you need to select "SCORM package" even if you're uploading an AICC course.
6. Click on "save and display" and then "proceed to course content".
7. It doesn't matter if the platform displays a message asking about a SCORM package. It will 8. display and run your AICC content perfectly.
8. Add the name of the course and upload your AICC course file.
9. Click on "save and display. You will be redirected to the AICC course activity page. There you will find the main information about the course.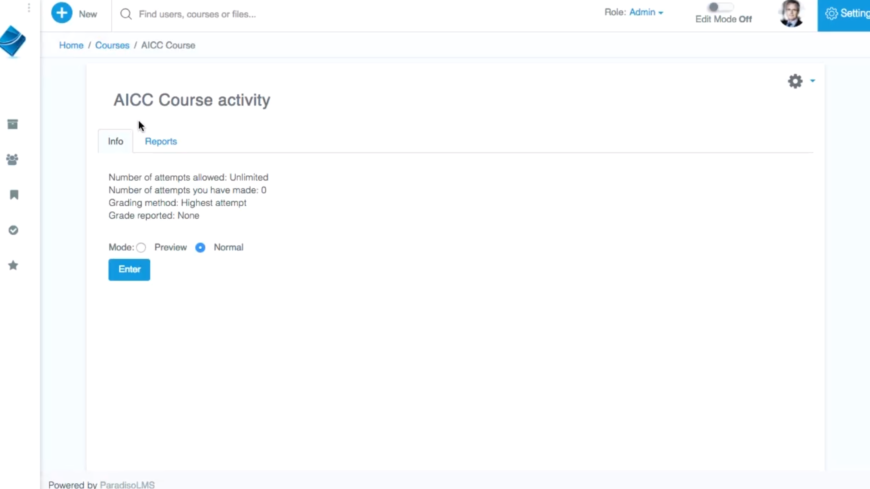 10. Press "enter" and the file will be played.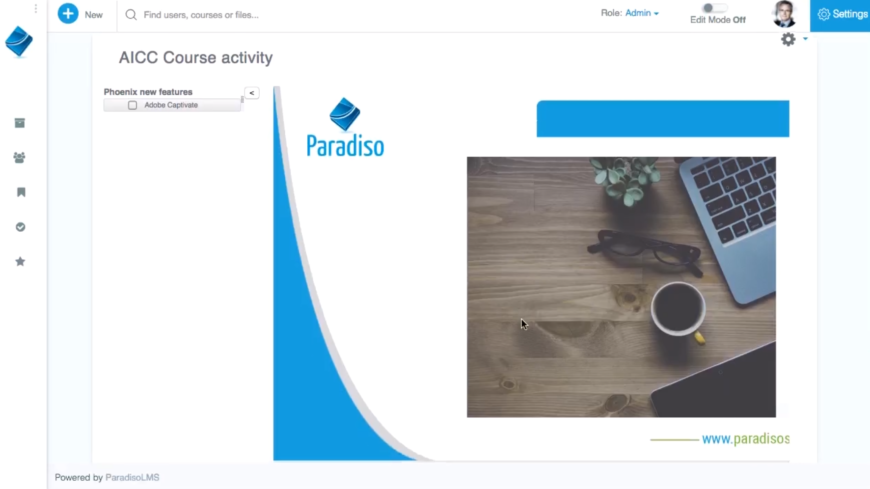 We have recorded a video to explain the work, setting up, implementation and look of the AICC courses format in Paradiso LMS platform, click here to watch.
If you want to get further information about the manage and implementation of AICC, SCORM, TinCan or other formats you can refer to our blog.
Also, you can know more about Paradiso LMS by scheduling a demo or getting in touch with our sales team at [email protected]