Learning Management System for Education
Meet Paradiso LMS, our user-friendly elearning platform.

Save total cost of ownership

Increase student engagement

Easily adapt to changes in education
K12 / SCHOOL
Paradiso LMS is integrated with Khan Academy, Discovery channel, PBS and many other content sources. Teachers can mix and max resources from various sources and also share lesson plans with other teachers with other schools.
Increase student ENGAGEMENT using our gamification tools such as various games, badges, points and leaderboards.
Designed for Future: Our product's core is INNOVATION, our roots are in Silicon Valley. We are closely watching and contributing to the changes happening in education. We work hand-in-hand with early adopter education institutes to build features in our LMS which are cutting edge and supporting flipped classroom model.
Not just LMS: Paradiso LMS is so easy to use that makes learning and teaching a unique experience!
We have built an integrated, modularized and streamlined platform which has Student Portal, ePortfolio, SIS Integrations and LMS as the major components. You can choose one or all of these components.
With calendars, resource folders, blogs, discussions, quizzes, assignments, dropboxes, bulletins, media galleries, private social networking, and messaging you can keep track of your lessons and of your students.
ACADEMY
Are you looking to leverage latest education technologies for your academy? Our award winning LMS has all the features which you need to support your online initiatives.
- eCommerce: Students pay online
- Multi-tenant : Different departments have different branding and reporting
- ePortfolio system : Help students find jobs and internships
- gamification : Increase engagement of students
- Virtual classrooms : Teach classes from anywhere
Our LMS solution has been deployed at many different academies such as language academies, culinary academy, fashion design academy etc.
COLLEGE / UNIVERSITY
Blended or completely online learning has become crucial for all the colleges and universities. Paradiso LMS helps you stay on cutting edge of education technology and save cost. Our eLearning platform contains ePortfolio, Student Portal, LMS and integrations with many systems such as SIS, CRM, Video conferencing etc.
We constantly update our technology while working with our clients such as Empire State college, American Sentinel University, University of illinois, Santa Barbara Business college and Unitek college. Our complete solution includes our eLearning platform, support and customization services and course creation services.
We believe that eLearning should be fun and engaging. Using our gamification and social networking modules, you can keep learning anywhere you go with any device.
LMS Features Beyond your Needs!

Course Management
Our Learning Management System allows you to add/remove/edit courses, giving a unique look to your course page. Choose from various activities to make your courses interactive and useful. Activities include wiki, chat, forums, quizzes, surveys, assignments etc. Request a demo!


Employ customized branding for each department in your university or each school in your school district. You retain centralized control but can still delegate certain functionality to each tenant.




Advance Analytics and Reporting
Our dashboard provides easy access to system information, enabling you to make right decisions and gain insight into the data. Our report builder helps you create your own custom reports and email them to relevant parties.


E-learning Portal
A CMS to manage the whole or part of your organization´s website. Use it for student information, parent portal, social networking or teacher bios, etc. This portal has single sign on with LMS and syncs user and course data to the Portal.


Students can share their digital portfolio for grades, or when applying for internships or jobs. Encourage social learning and increase student engagement. ePortfolio has single sign on and data sync with the Learning Management System platform.




Create a sense of challenge, competition and fun via a leaderboard for individual courses or the entire program! Use badges as a great way to motivate your students! Give points for forum contribution, assignments and other activities to engage learners, as well as many other features!

Educational LMS Integrations
Our eLearning platform has been integrated with several applications. Here are
some of the most prominent ones: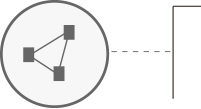 eLearning Content Library
Paradiso LMS is fully integrated with many content sources such as MIT Courseware, MOOCs, Khan Academy, Discovery Channel and PBS. These integrations can leverage all free or paid courses or activities within our Educational Learning Management System.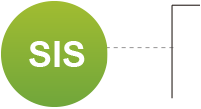 Student Information System (SIS)
Our e-learning software integrates with various SIS systems. This integration synchronizes the student profile and course data between SIS and the Learning Management System.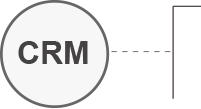 Paradiso LMS integrates with Salesforce, Microsoft Dynamics and other CRM systems. This integration makes it easy to implement sales, customer and partner training programs.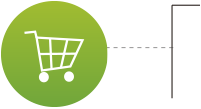 Our LMS integrates with eCommerce platforms such as Magento, PayPal, authorize.net, Woocommerce etc. You can increase revenue by selling your online training courses! Our eCommerce integration also helps you to market your training programs online. The integration supports single sign on and auto-enrollment in addition to many other features.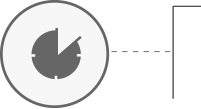 Paradiso LMS integrates with productivity and collaboration tools such as Google apps and Evernote. These integrations help your students to stay organized with their daily tasks without having to download an external app!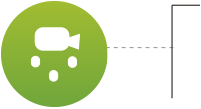 eLearning software integrates with video conferencing platforms such as WebEx, Adobe Connect, GoToMeeting, Big Blue Button, Google Hangouts, etc . Get access to remote classes, webinars or online company events right from the Learning Management System platform. Our integration allows single sign on (SSO) to video conferencing applications and recordings of video conferences are stored on the LMS after the event is finished.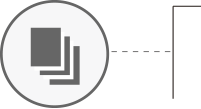 Content Management System
Our e-learning software integrates with Content Management Systems such as Joomla, Wordpress and Drupal. The CMS allows organizations to manage their portals or websites. By having CMS-LMS integrations, the users can easily get access to the Learning Management System platform. It also helps to keep data in sync across different platforms.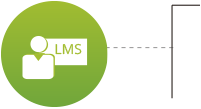 Content Repositories
Enterprise content repositories such as Alfresco, box.net etc. helps organizations to manage the large amounts of content. With our integrations, content authors can manage the content creation process in content management applications and publish content directly to an LMS.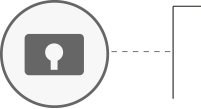 Authentication
Paradiso LMS allows your students to use LDAP, LinkedIn, Google+, Facebook, twitter and many other platforms for authentication. By making it easy for your students to log into the system, it will be easier to start using and adapt to the platform.
Why Paradiso