The multiple benefits of Blended Learning at the reach of your hand with Paradiso LMS

Blended learning is a formal education program in which a student learns at least in part through delivery of content and instruction via digital and online media with some element of student control over time, place, path or pace. Blended learning simply combines classic face- to- face classroom methods with computer-based activities (eLearning). This and many others are the benefits of blended learning.

This form of education LMS brings together the best of both classroom learning and learning, combining the support of classroom learning with the flexibility of online education. Blended Learning is applied in Paradiso Learning Management System to teach and support learning in a classroom. Learners can access high-quality course materials, course calendars and assignments at any time they wish.

Among the biggest benefits of blended learning is it can be offered to K-12 and university as well as Corporations and the business world. Let's see more…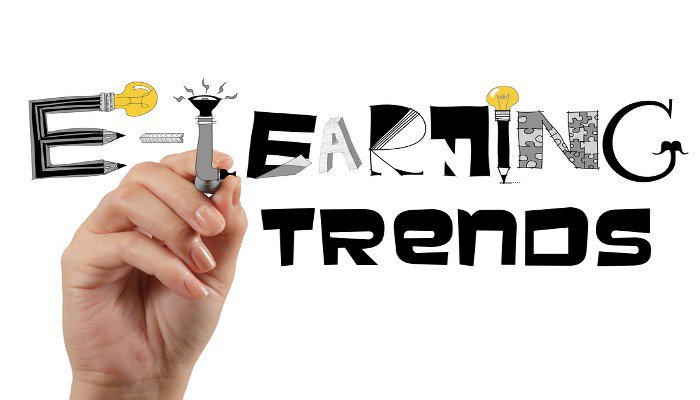 Benefits of Blended Learning
Better Reinforcement
Students that take both online and traditional classes, learn better, mainly because they reinforce the knowledge they learn in the classroom with the information they get in the online course, or vice versa.
Easy Update System
All the existing content from online classes and databases of students can be easily updated on the system, the instructor just needs to upload the new course, test, document, video, audio, or other, in few minutes.
More Flexible Program
The blended learning allows asynchronous activities, i.e., students can progress at their own pace to suit their needs. Now, they will be able to read ebooks, watch videos, listen to audio tapes, browse Internet pages, and check out more content related to what they learned in their classes.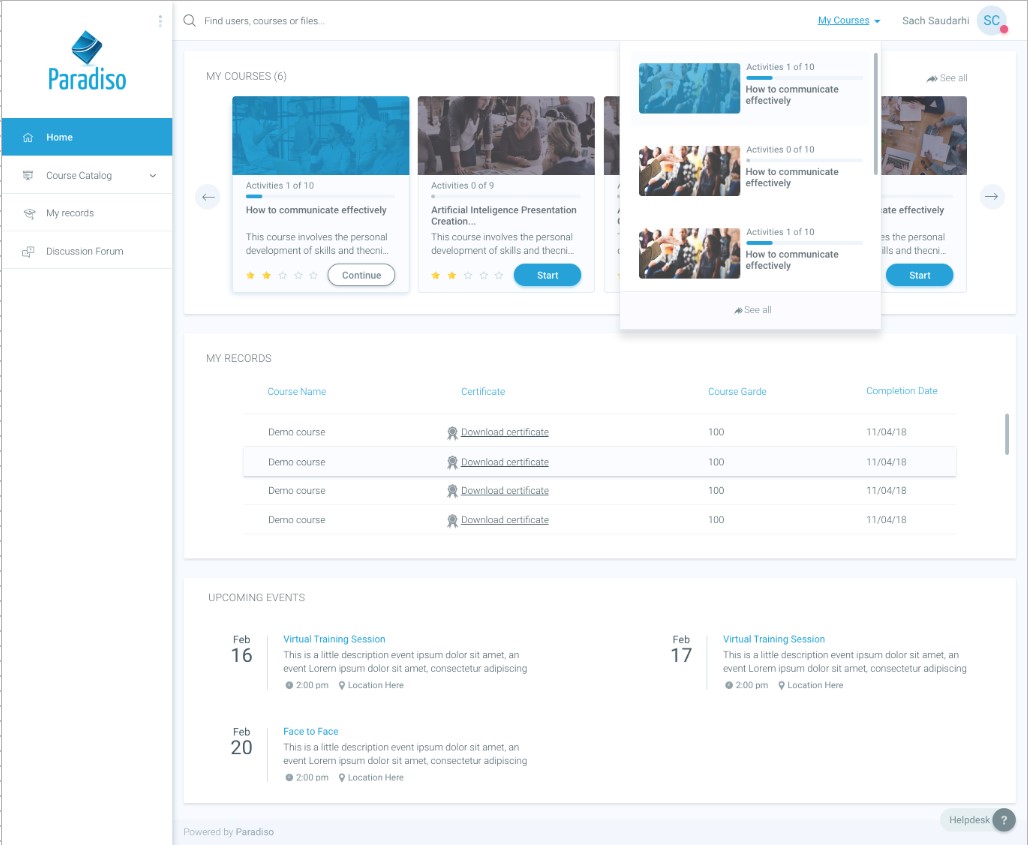 Reduce Time and Save Money
Students, trainers, and managers of your organization will optimize the use of their time and money since they decrease traveling inside and outside the city.
Higher Level of Interaction
Most learning management systems (LMS) have communication tools that allow students or employees of your organization to share information using chat applications, forums, private and public access areas, email, social network apps, among others.
Extension of Coverage
As a result of the above, your organization can attend a larger number of students or employees, thus saving time, money and effort. The traditional learning is limited to 100% face-to-face meetings, which is very time-consuming. If you can record a video of the general steps for one of your general procedures, why to repeat the process hundreds of times?
How will Paradiso LMS users benefit from blended learning?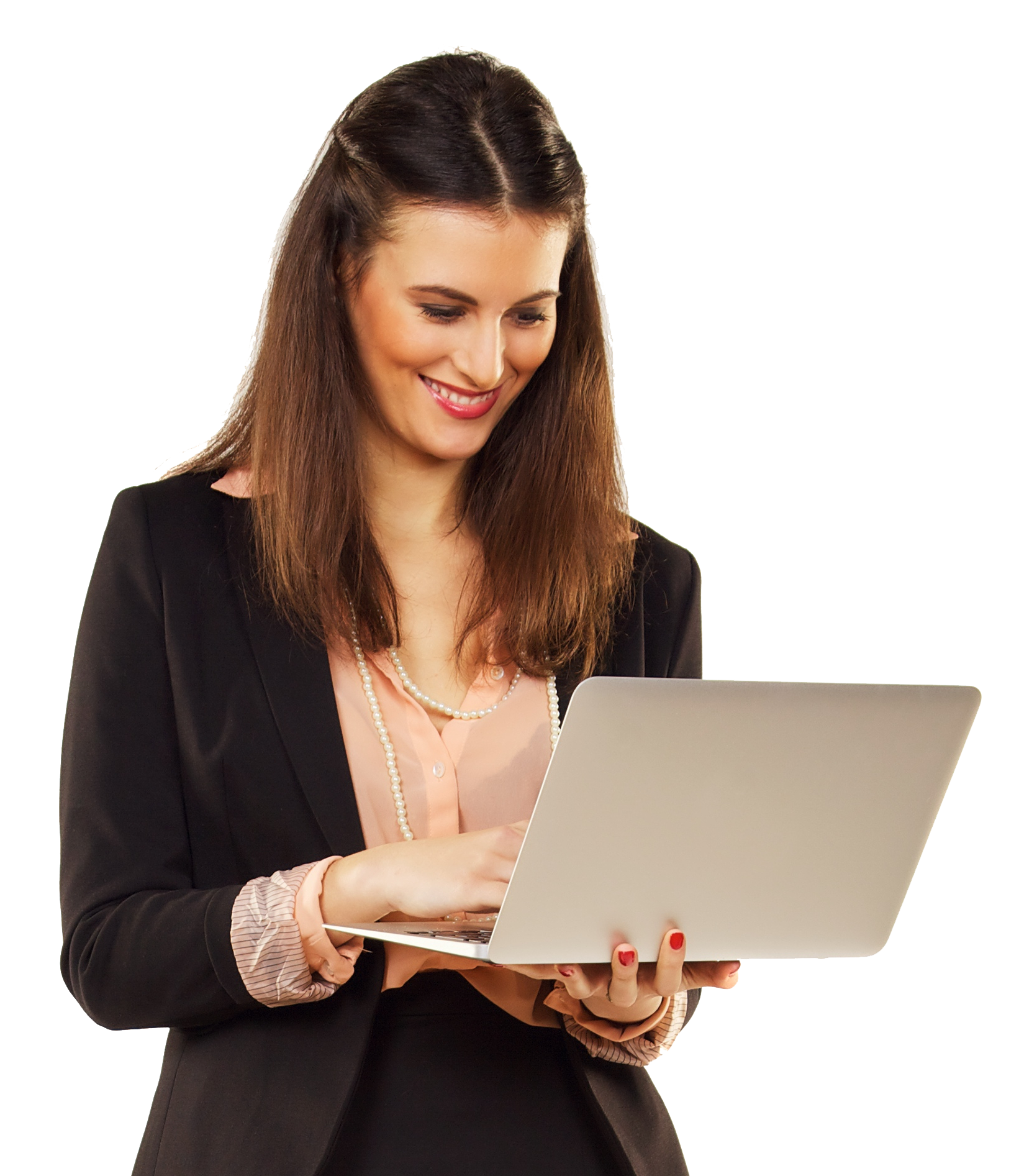 Adaptability:

The way classes are managed offers adaptability for teachers in the way that the material is provided and for students in the pace and variety of the learning approaches that can be given to the learning experience.

Success:

A great benefit of Blended Learning is that it can incorporate multiple forms of teaching from diverse perspectives and this has a great response from users, especially millennials and after.

Quality training delivered: By incorporating technology into classroom instruction, teachers are freed up to reach more students. Instructors are able to move within the stations or activities to interact with an individual or small groups of students and check on progress.
Focus in specific parts of the training and provide special support to those students that might need it. The data provided by the advanced report feature of Paradiso LMS empowers teachers with insights on each student's learning so they can more effectively between the gaps.
Engagement: Because most students today are surrounded by technology in their everyday life, they often engage more easily with the material when technology is incorporated in instructional settings. Additionally, students become empowered as they expand their technical skills and competency with technology.
Personalized training: Thanks to the different approaches that blended learning permits, learning activities can be tailored to meet the learning necessities. Also, with the implementation of digital teaching tools teacher can measure each student's individual progress and give them activities and instruction to attack the specific issue that they are having during the training with the appropriate lesson material.
Get to experience the multiple benefits of
Paradiso LMS blended learning capabilities
by sending an e-mail to [email protected]