Content creation for eLearning onboarding and training in Paradiso LMS

There is no doubt that the Content Creation for education or virtual training requires different strategies than those we use when we give courses or face-to-face workshops. This creation is a great challenge!

When we talk about online courses, it's necessary that the final user or student, feels the desire to connect, performs each activity and complete it successfully, without "copying and pasting", without evading some content or without using big amounts of time to actually acquire the required competencies and yet fulfilling the objectives that the course had.

Here are some useful tips when looking for content creation tools and offering eLearning training:

1. Establish well the course purpose and project the skills your users to obtain: This point is crucial to project the tasks and activities that you are going to offer in the course.

2. Have a clear process: You should plan the content creation taking into account initial steps such as the generation of ideas or the evaluation of results. Consider prioritizing ideas, adequate tools for content creation, secure storage, publication and dissemination of activities and information.

3. Know your target audience well: Who will participate and benefit from the content you create will always be the main character. You must at least establish ranges of ages, interests and abilities that should be strengthened and the work to which they are dedicated and this will let you set types of animation, duration of videos, number of documents, types of letters, look and feel, among other key tools that will give quality to the content you offer.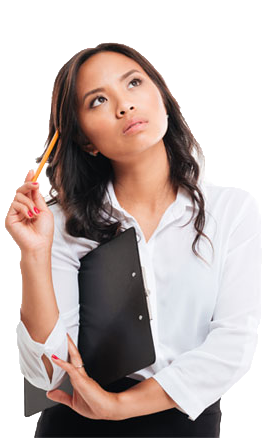 4. Choose a useful tool for content creation: Perform research about the existent tools to create digital content, make sure its interactive, with animated graphics, images, slides, among others. When you know about these tools, choose the most appropriate for your need, some are free, others need licenses; According to your investment capacity, you can choose. There are also companies that can help you with content creation with the basic information you provide, in this case, choose a company with experience and track record, such as Paradiso Solutions.
5. Be specific: When we talk about virtual learning, the information must be simple, relevant and preferably not extensive. For example, documents with 100 or 200 pages won't be attractive for online reading. If you consider it relevant to expose all the information that this document contains, you must divide your information into short videos, short and animated pieces, interactive games or readings and from time to time you can add links, questions or activities that make the student more active, will allow that they distribute the time and encourage them to continue.
6. Periodically monitor and evaluate the performance: Do not neglect your ultimate user, you must make periodic reports, which depending on the course can range from weekly to monthly, but you should always follow up on who takes the course, how they go with the contents, ask for feedback, evaluate them and evaluate teachers, platform performance and more.
Don't forget to advertise and create a good strategy for your target audience so they can get interested in the course or content that you offer. And periodically, reevaluate and update yourself, this way you will ensure that your courses last and are always well received.
Which features should you take into account when choosing a content creation tool?
Among the tools that must be taken into account to choose a content creation software, it's important to highlight the interactivity. An interactive creation tool allows you to use the content you previously have in PowerPoint, graphics, animations, sounds or presentations and make it more attractive to the user. With the high interactivity feature of Paradiso LMS, for example, you have the possibility to add tests within the presentations, so that the user can be tested as he accesses the information and having this as a requirement to advance in the program and continue with the presentation.
It should also offer the possibility to add interactive videos that are played in the middle of the presentations. With this multimedia tool, users will not only have the possibility to access audiovisual content but also interact with the video by answering questions that are asked as it is reproduced.
At the same time, it's essential that your content creation tool has the option of video conferencing. This essential eLearning tool is the key to bring users and instructors closer.
Personalization also plays an important role when it comes to content creation or choosing a content creation platform. With the customization option, you can give the platform the look that best suits your company. This represents a great advantage for the corporate sector since the look and feels of the LMS can be modified in such a way that color, branding, structure, visualization options, login page, and other features can have institutional logos and colors of your company.
With the implementation and continued use of the forums as an interaction tool, you can provide users with a more complete eLearning experience. This tool facilitates the distribution of content and information in an agile and personalized way, it can create forums in which only administrators are, only of users or mixed, among other options.
In the same way and as a legal part of the learning process, your content creation tool must have an advanced system of reports and certifications. In addition, having the possibility of generating these automatically will represent a considerable saving in resources and time for your company.
And last but not least an important feature to keep in mind is the compatibility with mobile devices. This tool bridles its users the ability to access content from anywhere, at any time and without having an Internet connection. The contents must be downloaded to the device previously, of course, but the functionalities of the platform will be available for use. In the same way, the changes that users make within the platform will be updated once the device has a fixed connection to the internet.
Schedule a free demo with one of our sales representatives for a more personalized approach to the features, price, and characteristics of the platform. For this, you can send an email to [email protected]