E-learning Solutions for Effortless Delivery of E-learning Programs

Ever felt lofty about using the latest technology? Don't worry, you are not alone! Geeks of this current generation keep falling for this so called 'latest-technology' decoy. The truth is, innovation keeps happening around technology and hence it keeps evolving. And before we could bat an eyelid, our latest-technology turns dated. This rationale holds true especially in the e-learning industry, where e-learning solutions are hitting the market in double-time. So you see, you might think you are using the latest technology, whereas in actuality it might be an obsolete version of a has-been technology.
Why team up with Paradiso?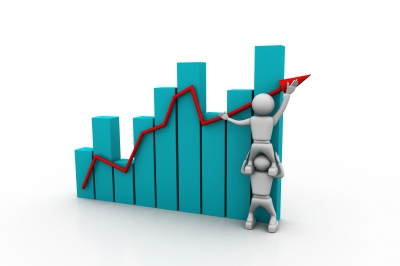 Well… things are different when it comes to us! When we equip you with one of our e-learning solutions, i.e. the Paradiso LMS, we make sure you are convinced with what you get. And we do this because we feel e-learning solutions are meant to ease the process of learning management and not add to the dilemma. The catch is, we don't simply bombard you with just the latest-technology in e-learning solutions, but provide optimal technology, which is far more important than just using the professed 'latest technology'.
We understand that elearning goes beyond simply publishing content online. It is more about publishing the content in the most engaging format, while blending different forms of elearning. At Paradiso, we strive to convert your elearning problem into an opportunity that helps you grow as an organization. Take our LMS trial now!
Why Paradiso LMS?
Because, we say so! And, when you experience the episode called Paradiso LMS, you'll resonate with our sentiment too. Reason? Well… there are many! To start with, our LMS – as one of our e-learning solutions, is easy to use and user-friendly. Creation, ma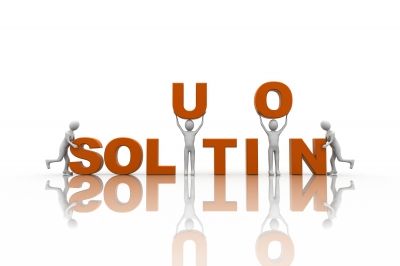 nagement and distribution of courses become a piece of cake. Also, 100% customization is possible. You can change the LMS to look it like it was built only for you. Call it white labeling or rebranding, you can go the extra mile to change the aesthetic appeal to the minutest details.
Our LMS, as one of our e-learning solutions, serves to be a fantastic tool for corporate and educational institutes alike. Practically, any organization that seeks development of its employees through imparting continuous education can benefit immensely by incorporating an LMS, as a part of their e-learning solutions. Let us take you through a few facets of our unprecedented LMS.
Features of LMS, as a part of E-learning Solutions!
Leaf through some common elements or features that our LMS, as a part of our e-learning solutions, would normally exhibit.
Gamification
With gamification on-board, learning has become fun. The learner can now enjoy learning as he progresses through the learning curve. This happens mainly because of the gamified elements thrown in like points, coins, badges, trophies, leaderboards etc. These aspects keep the learners motivated and they are less likely to drop out midway from the course. They are better able to retain information that they've learned.
Social Learning
A majority of learning that we tend to remember happens outside the classroom. This type of learning is called 'social learning'. Whenever a learner watches a video or browses through the social media in relation to his course or study material, it gets recorded in the system. These instances also serve as markers to the course makers wherein they get an insight into what the learning is actually looking for. Social learning via our best LMS as a part of our e-learning solutions, makes the learning process effective than the traditional method.
Multi-Tenancy
With multi-tenancy, you can create different interfaces for multiple databases / clients /  customers / partners in one instance. The best part? All these can be logged in into with a single sign on (SSO). Also, the different tenants won't even know they are a part of one single LMS. This is the best part when it comes to the purchasing of a multi-tenant LMS as a part of the e-learning solutions.
Mobile Learning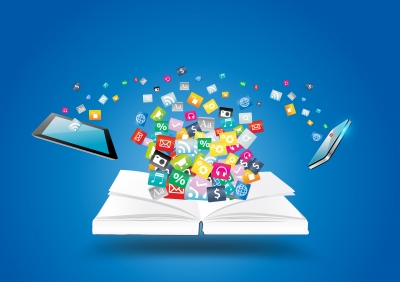 Mobiles are everywhere. Almost everyone uses a smartphone nowadays and hence the boom of mobile learning. Learning on-the-go is the most sought option for the learners as they don't have time on their hands to spare for attending a classroom-based training. Learning that's fun, bite-sized, easy to carry and doable even on the small screen size of the mobile is the hankering.
The LMS, as a part of the e-learning solutions, can bring about blending of the different modes of e-learning. It helps in mixing up the different modes into a blend that helps extract the maximum overrun out of the weave. The learners get a holistic learning experience that's multi-dimensional with our LMS as a part of the e-learning solutions.
SCORM / AICC / Tin Can API
Bring on any type of SCORM compliant course content and our elearning software will play it smoothly. Besides, the integration of Tin Can API makes social learning an important aspect that pitches in social learning with the elearning.
100+ LMS Integrations
Our LMS, as a part of our e-learning solutions integrates with 100+ web-based platforms to give you complete peace of mind. Collaboration of software such as Shopify, Salesforce, Webex, and many more with the LMS as a part of the e-learning solutions, happen seamlessly with these platforms with minimal guidance and no major IT hops required. Also, these integrations support single sign on (SSO), auto-enrollment and many other useful features.
Paradiso Composer – Course Authoring Tool
Paradiso Composer is the course authoring tool of our LMS. This tool is based on HTML5 and can be accessed from the desktop as well as mobile. Paradiso Composer is very easy to use and produces SCORM compliant course content.
E-learning Course Library
With more than 5000 on-demand online employee training courses available readily, our LMS, as a part of our e-learning solutions, is ready to go from the word go. You don't have to wait for the courses to be created online. Also, all the available courses are SCORM and AICC compliant.
White Label / Rebranding
A custom-made LMS (White Label LMS) that carries your corporate identity on your elearning software would be like wow. With our LMS, as a part of our e-learning solutions, you can easily do that. Upload your corporate logo, images, icons, themes, etc., to match your company's image. The white labeled product also adds value to your elearning product portfolio.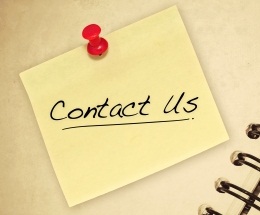 So to say, our LMS, as a part of our e-learning solutions is here to bring change the way elearning is looked at. Create, manage and distribute your course content easily with our e-learning solutions. If you are looking out for a new LMS or have been meaning to switch LMSs, get in touch with us.
We would get our LMS experts to speak to you. Contact us Now!