eLearning platforms in India, the solution to reduce cost and resources on your training programs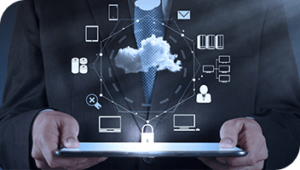 Training and learning are processes that companies all over the world have to implement. Lately, eLearning platforms in India have become a great tool for organizations to achieve those goals and get a better Return On Investment (ROI). It offers the users an interactive, personalized and updated eLearning experience.
Organizations and institutions keep exploring effective ways to increase the motivation, knowledge and skills of their employees. But sometimes those strategies are very expensive, have the limitation of the time/place or just don't satisfy their needs. There is where the eLearning platforms become very useful.
What is an eLearning Platform?
You may be wondering what an eLearning platform is. In this blog, you would get a better idea of it and will understand the benefits of acquiring it.
An eLearning Software or Learning Management System (LMS) is a platform where companies and institutions can easily create, deliver, track and make advanced and detailed reports about their training programs, completions, and any user's activity. Depends on the platform's features, it also enables organizations to use mobile, social, and video technologies to manage their employees' eLearning efficiently.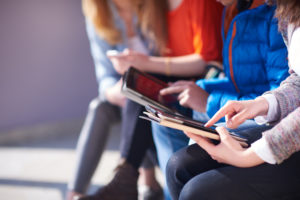 Many companies have seen the need to implement this kind of technologies because when they are going to organize a traditional or face-to-face training could be very hard for them to coordinate the employees and customers' time and the right place to realize the courses, besides the high cost and the among of resources needed to develop them.
Some of the most representatives benefits of an eLearning platform for companies are:
E-learning is cost-effective: less time and money required.

Faster delivering cycle than traditional training programs: the content could be updated anytime needed.

Learners are now preferring computer-based instruction: they want to be able to access the platform from their own devices and on their free time.

Self-paced learning modules: this allows learners to work at their own paced.

Promote different learning styles and facilitate the learning process through varied activities.

Gives the possibility to create innovate and interactive course to increase the motivation and engagement.

The data about retention shows better results.
Are you looking for eLearning Platforms in India?
If your answer is yes, you have to make sure that you choose the right company and the right eLearning Platform in India, because you can find many options there.
The main thing that you should keep in mind is that the eLearning company offers you a feature-rich software, as Paradiso LMS,  where you can blend traditional virtual classroom-based e-learning methods with cutting-edge techniques such as gamification, social learning and multi-tenancy. 
Also, it's very important that the LMS focuses on the user experience, with a friendly interface, where the administrator, as well as the end-user, should be able to use it easily. An eLearning platform in India that responds to these points is Paradiso LMS. Some of its most characteristics benefits are:
Paradiso LMS is an all-in-one SAAS/Cloud-based eLearning platform that helps you save time and money in implementation.

It could be fully integrated with more than 100 integrations like

HRIS

, CRM, CMSs, e-commerce, among others.
Paradiso Learning Management System is SCORM/ AICC/ Tin Can API compliant. Your content will load smoothly.

It is fully customizable: our interface could be personalized according to your ideas and needs.

Paradiso LMS, over many other eLearning Platforms in India, has extra features that made the platform features-rich and unique. Some of them are gamification, social learning, learning paths, competency management tool, like many others.

Multi-tenancy

: our LMS platform can support many tenants on the same platform, each of them independent and with different information, content and reports. You can create a unique tenant for employees, partners and customers if you require it.
We can help you find the best eLearning Platforms in India that really adapts to your needs. You can you can set up a demo to experiment our platform and all its features. Also, feel free to contact us at [email protected] or call us at +91-7875843886.