Empower your staff with the implementation of an HR software

All the processes that  involve your employees are highly delicate and must be carried out with the greatest precision. For this, the best personnel management tool is an HR software. With this tool that we present in Paradiso Solutions we want to expand our range of specialized services for companies that look to the future with innovation.

Human resources is one of the most important dependencies of a company. From there it is controlled, managed, planned and verified the execution of the company's processes by employees. But this is just one of the many functions that the HR department must face on a daily basis and with a highly efficient and intuitive tool like Paradiso HR software you can have all this on a single platform really easy to use.

As we have said, a company's human resources department represents a universe in itself. There are many characteristics that HR software must gather to become the best ally of your business.

Which are the features of HR Software that may increase the responsiveness of your human resources department?

Human resources software represents a corporate universe in itself and therefore its functionalities must cover a wide range of needs that are now going to be automated within HR Software.

The most important functionalities or features of HR Software are:

HR Management, Payroll Management, Recruitment Management, Training Management, Insurance Management, Performance Management, Organization Change Management, Policies & Forms Publishing, Organization Survey Management, Employee Suggestion Management, Newsletters and Events, Employee and Manager self service.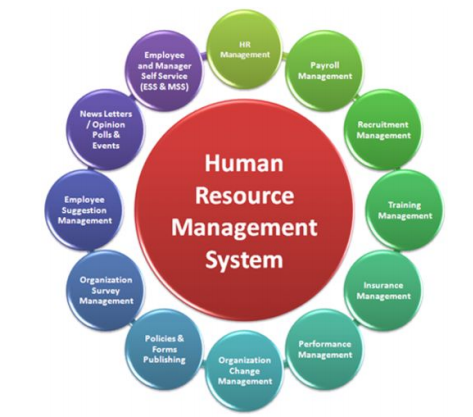 HR Software most remarkable features
ATS & Recruitment
Our application tracking system enables the electronic handling of recruitment needs. It can effectively handle functionalities like job postings, applicants, resumes, interviews, etc. With Paradiso HR software, you get the much-needed functionality of filtering applications automatically. You get to create custom criteria or set pre-fixed criteria such as keywords, skills, former employers, years of experience, schools attended, etc., and your applicants get screened accordingly.
Employee OnBoarding
Onboard your employees properly and keep your hires longer with our HR software, as it helps you streamline your onboarding processes. Managing paperwork and training of new employees would be a cakewalk from day one. Communicating your organization's mission and values become simple. So you see, our onboarding HR software helps your employees become aware of the company's goals right from the word go, it helps them align their professional goals with that of the organization. All this helps in eventual employee retention. Why? Because your new hires are clear of their expectations and hence are less likely to jump ship due to misalignment of goals.
Core HR Solutions
ESS employee self-service portal comes pre-loaded with a career portal as its highlight feature. This career portal can integrate with your organization's website. The best part? You don't need to be technical or need coding knowledge to do this integration. It more of a self-service employee portal that does the integration part by way of job embed widget. Besides, there are other core HR Software features like profile management, leave management, performance management, asset management, employee directory, etc.that come loaded in our ESS employee self-service portal.
Business Process Automation
HR Software by Paradiso does much more than being just another software. This platform facilitates the seamless processing of documents and forms as an integral part of your HR operation. The HR software tackles all those business process automation tasks that are critical but slows down productivity when performed manually. All the paper-specific tasks like making photocopies and gathering handwritten signatures can be done away with totally.
Performance Management
Analyze skill gaps in your workforce, as you understand who is eligible to take on leadership and ensure that your employees get adequate training to carry out their jobs effectively. Besides analyzing employees' skills. At this point is where Paradiso HR Software and Paradiso LMS work together to ensure that your workforce is adequately trained. This learning management software monitors and evaluates staff training, while allocating and managing your training budget efficiently comes as a given. Traditional training courses can go on for days, but with our HR Software, your employees can choose to take up courses and tests anytime, anywhere.
Social Collaboration
Get your users to provide input on projects, while you ensure that no contributions or ideas go unnoticed. Such a collaborative environment stimulates innovation, and the employees feel good too as it instills in them a sense of pride and ownership for their ideas. Our HR platform ensures that no idea and contribution remains siloed, which usually happens when they are shared over email or exclusive team meetings. You get to nurture greater workplace engagement as the acknowledgment of their ideas motivates them to contribute further.
Plus…
Document Management
The best place to store, manage and track electronic documents effectively.
Real-Time WorkFlow Team
Get real-time visibility into everything your team is working on.
Intranet
Smarter intranet loaded with a suite of 100's of highly useful features.
eSignature
Our HR software reduces the cycle time required to gather signatures.
Single Sign-On
SSO simplified saves your users from having to memorize a long list of passwords.
Secure Cloud Platform
Our HR System provides a highly secure and agile IT infrastructure service.
Expense Management
Make managing expenses streamlined and paperless.
Shift Scheduling
Manage shifts, schedules, payroll, reports, time clocking and more online.
Asset management
Gain visibility, compliance, and control of your IT assets to reveal the true value they deliver.
The implementation of an HR software can bring lots of benefits for your company
Track and follow all learning processes without having to switch between  eLearning software and HR platforms. All in one.

Time and money savings.

Excellent flow of data.

Enhanced reporting.

Data synching.

Enhances organizational performance.

Complete customization.
The powerful HR software developed by Paradiso Solutions will work perfectly for your medium or large businesses needs. Get to know more about us sending an email to [email protected] and schedule a free demo now.