Create the best eLearning experience using Paradiso Free LMS

Corporations, colleges, institutes, high schools, among other institutions are migrating to the web to give their students or employees a new educational experience without the limitation of time and travel costs. Paradiso wanted to be part of this process, that's why created a Free LMS to help companies and institutions enter to the eLearning world easier and faster.

With Paradiso Free LMS you can start online training by adding users and creating courses right away. It offers you multiples advantages in terms of time, customization, or accessibility, thanks to its diverse features and functionalities.

You must be wondering what kind of things you could do with a Free LMS. Paradiso web based LMS is opened for you with the major features and characteristics, up to 50 active users,  allowing you test the platform and start the eLearning experience.

Paradiso Free LMS is a rich featured, easy to use, fully customizable cloud-based LMS for Educational and Corporate Institutions. You can personalize the platform according to your needs, upload courses, create and enroll your students. Some of the features included in our free version are: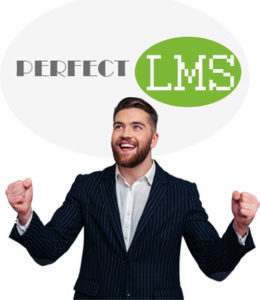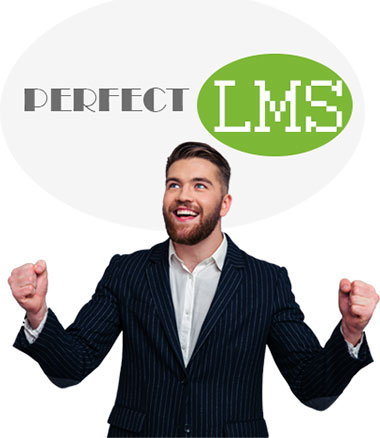 Advanced Reporting.

Certifications.

User and course management: Create, delete, edit, import and export users or courses.

The ability to provide printable certificates to the students.

User-friendly Interface.
Paradiso Free LMS software has features designed to provide a unique learning experience for the students or employees. The benefits that you can start enjoying if you get an LMS platform are unlimited, some of them are:
Personalize the teaching and training processes.

Resources optimization.

Increase performance.

Constantly update information.

Develop a collaborative environment.

Get remote assistance.

Have schedule flexibility.

Make the student or employee the center of education.

Work with multiple teaching tools.

Create spaces to share information and communicate.

Discussion forums:
Your students or employees will be motivated to keep researching and sharing the content and information through the forums with the appropriate moderator.
Create tests:
Automatic corrections and measurement of student or employees progress.
Share information:
Documents in common that allows the users to share all the information that everyone knows about the subject.
Video calls:
To keep the communication going inside and out between the students and instructors on the web.
Multimedia resources:
Like video, slides, photo or audio.
Calendar:
Schedule all the activities and make them visible to all your students.
Create the account is easier that you can imagine. You just need an email ID and click here to start creating your Free LMS. Get detailed information about how can you use Paradiso Free LMS, to enjoy a great learning experience, at [email protected]. If is necessary you can schedule a demo with our sales team writing.