Ways to integrate gamification into eLearning

Taking in count the importance of keeping an active learning process we bring to you the gamification in eLearning feature. People often feel that Gamification could be a complicated process but this is far from reality. Using gaming parts, you can begin building Gamification in your eLearning courses. The main goal of including gamification into eLearning is to increase the engagement of students and reinforce your web learning. To begin, we give you a few interesting points were Gamification for eLearning works at perfection.
Nine popular components of gamification in eLearning: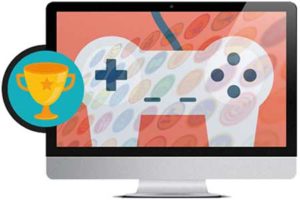 Learning experience
A good gamification feature will increase the engagement of your students. At the time, it will become a "funny" way to learn, making this feature a great choice when it comes to taking out the boredom in many learning processes that might be seen as less interesting. The gamification in eLearning will help to increase recall and retention.
Leaderboards
Leaderboards are a fundamental tool. They are scoreboards that demonstrate the progress and situation of your students. It offers them help in evaluating their scores. The leaderboard displays the 2 higher scores and the 2 immediate lower scores, giving you a bigger picture both of the best results achieved by your students and the worst ones.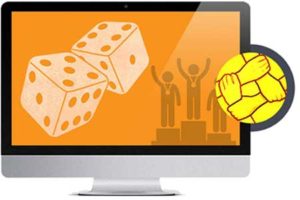 Badges and Achievements 
Go further into new content materials, acquire new skills or passing tests properly should come with an incentive. The gamification for eLearning gives you the chance to let your students win badges, points, and rewards for their achievements in games played during their learning experience.
Levels
Levels are a basic gadget to offer a student some help with understanding when they have accomplished or passed a lesson. You can use levels as an opportunity to give essential information and to apply changes were needed.
Steady and Immediate Feedback
Understanding that gamification can be an entertainment component but also needs to be a qualifiable and quantifiable process. While badges or awards have the purpose to cheer up the students, it is the basic necessity for students to be provided with proper grades when they are unsuccessful. This solidifies the learning, and in addition, convinces students when there is a clear course for improvement.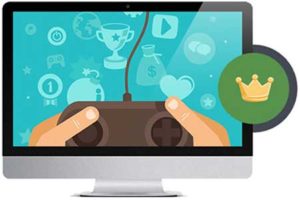 Games
The Gamification in eLearning tool comes with several game options. Of course, the type of games that you can have in your courses is brain games. Between the game options, you can have Sudoku, Hangman, Who wants to be a millionaire?, Word Search or Ladders and Snakes.
Gamification and Social Learning
Gamification integrates with Paradiso LMS's social tools so that learners can share their achievements, such as badges and leaderboard ranking. They can also start discussions, work together on joint challenges and send private messages.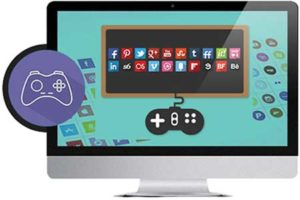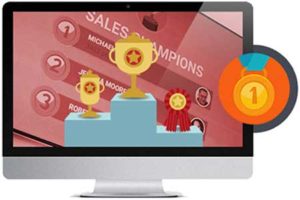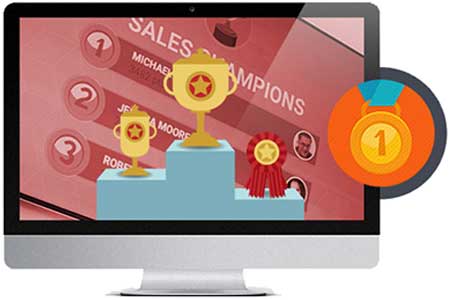 Adaptability to Fail
Outfitting students with the opportunity to miss the mark by giving them diverse lives, reestablished openings or choice methodologies to succeed are significantly dazzling—especially when a student is induced to work through a test for centers.
Redeem Points
Paradiso LMS gamification in eLearning tool has the possibility to implement an awards program were your students can redeem the points that they achieve in games or tests and change them for prices. All this according to your gamification settings.
Take a look at this infographic to illustrate the benefits
of gamification for eLearning: http://bit.ly/2ohvgNF
Gamification for eLearning has become a trend in the eLearning world. By gamifying your courses you can take advantage of what people most love to do, having fun. Gamification in eLearning works as a great source of motivation, engaging and of course learning.
You can add gamification to your Learning Management System if you already got one or get a free trial of Paradiso LMS and enjoy a partial view of this tool. Also, get in touch with our sales team to book a demo and know more detailed information about this subject and more.