Google Hangouts Moodle Integration: Why You Need it?

Connect with students for virtual classes, mentoring, or collaborate with colleagues directly from Moodle with Google Hangouts
What is Google Apps and Google Hangouts Moodle Integration?
Increasingly students are driving decisions about which technologies and computing resources and services they use.  With students using social networks, mobile applications and even discovering new applications such as Evernote that assist them in learning process, enabling learners or users to interact with these external systems from within moodle provides a more streamlined and integrated experience for students.

With more and more schools and universities transitioning to Google Apps for Education, it has become a key way for students to collaborate, interact, and share content.  Moodle is the world's most popular learning management system.  Many institutions currently use both platforms, but integration has been limited to single sign-on. 
Paradiso Solutions has integrated Google Apps with moodle, so users can access their google+ accounts from a moodle block via single sign-on.  With the introduction Google Hangouts Moodle Integration, instructors can create and schedule sessions for virtual classes and one-to-one tutoring and students can create hangouts to collaborate with their peers on projects and review course material.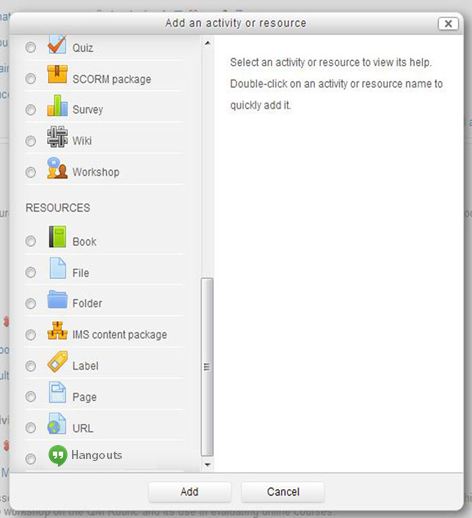 Key Benefits
Students and learners can join the meeting from anywhere.

Save time and money while you stay connected.

Works on your favorite device.
Key Features
Schedule Google Hangouts sessions directly from Moodle

Single Sign-On (SSO)

Synch events with Moodle and Google calendars

Access and enter Google Hangouts from Moodle
Related Video!
Call us now at +1 800 513 5902 to talk with an LMS expert today,
email us at [email protected]