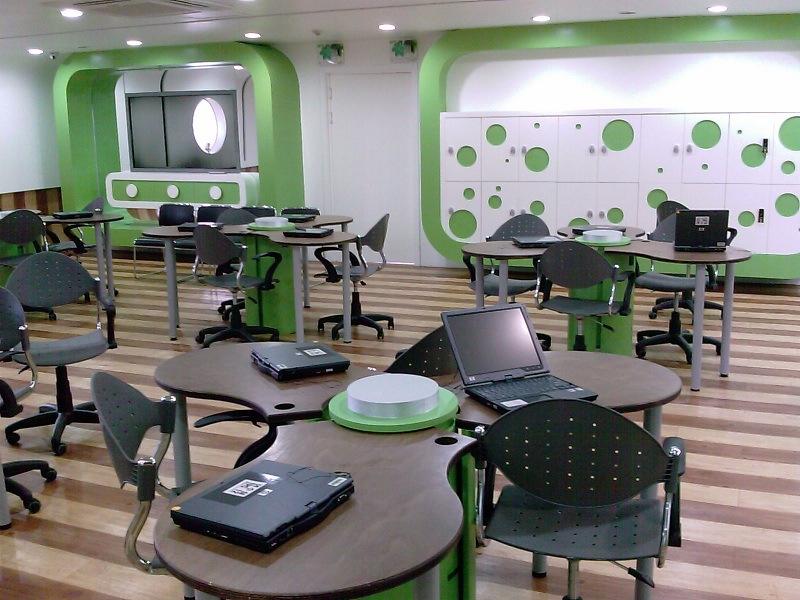 Khan Academy for schools. Does this get any better?
Khan Academy for schools: quality education, no cost,
ease of use. Does this get any better?
I'm sure everyone in the education industry has heard the buzz about Khan Academy, most of you already have Khan Academy in you school and I'm also sure that everyone is as excited and happy that it exists as we are in Paradiso Solutions. For those of you that still do not know what  Khan Academy for schools is, and what it has done for schools and education, you will find here some useful  information about it and why it is so great:
Khan Academy for schools is changing the education world as we know it by "providing a free world-class education for anyone anywhere." But how do they accomplish this? First, they have a LOT of top notch academic content that they bring to anyone with an internet connection, they even have Khan Academy pedagogy in other languages. Khan Academy approaches the user depending on their "role" (Student – Teacher/Coach/Parent)
 ·         Student: Will be able to take advantage of all Khan Academy pedagogy content using their computer with internet access. If you are looking for an interactive way of learning, I mean, these guys gave the word INTERACTIVITY a whole new meaning, they raised the "way of teaching" "way of learning" bar to the sky (their interactive challenges are wonderful).
·         Teacher/Coach/Parent: You will have full access to your student's info, progress and learning path. You will have full visibility at all times.
Second, there are more than 10 MILLION student's monthly using Khan Academy pedagogy, so we are looking at a HUGE amount of collaborative learning. Plus, these guys are supported by some of  America's most important non-profit organization. Just to name a few: Bill and Melinda Gates Foundation, Fundación Carlos Slim, Google, Bank of America, Craig and Susan McCaw foundation.
What makes Khan Academy for schools great, is the possibility for EVERYONE to have access to quality and free education, allowing people that do not have the possibility of going to school, but want to keep learning, to have access to resources that cover content from kindergarten to 12th grade.
Some of the schools and school districts that are an active part of this revolution are:
·         Burnett Elementary
·         High Tech Middle School
·         Eastside Prep
·         Innova Schools (Lima, Perú)
·         KIPP
·         Kuna Middle School
·         Oakland Unity High School
·         Olney Charter High School
·         Summit Public Schools
·         Galway Educations Centre's (Ireland)
·         San Ignacio de Loyola (Spain)
·         Los altos School District.
I'm sure that you are as excited as we are now, but how about if we can add more features to this already great platform with our Paradiso LMS?
·         Gamification
·         Ability to repeat classes over and over,
·         Advanced reporting,
·         Many add-ons (virtual classroom)
·         Flipping the classroom pedagogy
·         And many more.
If you are interested in finding out how you can accomplish this and much more, please read our Khan Academy LMS BLOG
Paradiso Solutions is a Silicon Valley based LMS product and eLearning services company. We have been providing services to 100s of our clients since 2007.
We specialize in :
Paradiso LMS implementation.

Paradiso LMs, LMS consulting and customization.

eLearning Course creation.

Full Paradiso LMS support 24/7
Call us now at +1 800 513 5902 to talk to a Paradiso LMS expert today, EMAIL us here or CHAT by clicking on the bottom RIGHT side!