Learning Management Systems to Look Out For in 2016

At the outset, we are 'Team Paradiso' and bring to you our world-class learning management system by the name 'Paradiso LMS'. Try our LMS Demo to know more about the product. As much as possible, we resist using the adjective 'best' for our LMS as well as any other LMS vendors and there's a reason for that. For every type of LMS platform we know of, there is an invariable contender at hand who can be listed and deserves equal attention.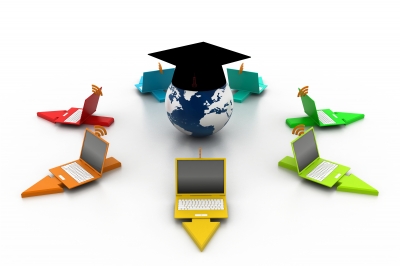 The e-learning industry is outstretched, the term 'LMS' is very porous and the market is difficult to define. Given the diversity of vendors, the previous sentence holds complete relevance, and at the same time may sound frustratingly vague. However, in the battle of life, there are always a few medalists who always tend to outshine others, and similar is the case of the LMS warfare. A few platforms actually have the potential to surpass others in the game of managing tasks better than others.
To go by the stated value of the word 'LMS', it means a software that can be used for creating, administering, delivering, tracking and reporting of the learning content. And we can say this humble piece of software is no bush-league! It has already helped and enabled a lot of academic institutes and corporates to develop, distribute, track and optimize their learning initiatives. Take our LMS trial to know more about our awesome LMS. What we've done for you is, we've created a lowdown of the top LMSs of 2015, according to our knowing.
The best part about our unprecedented LMS is our engaging user interface with the element of gamification thrown in. The LMS is of great applicability for corporations and educational institutes alike. Besides, it integrates with major software platforms such as CRMs (Salesforce, SugarCRM), CMSs (WordPress, Drupal, Joomla), eCommerce (Shopify, Woocommerce), video conferencing (Webex, Adobe Connect) and many others. Our LMS also carries the ability of performance management with learning plans, 360 feedback and appraisal tools. In addition, our LMS is fully customizable, i.e. It can undergo white labelling/re-branding to match the exact requirements of your organization. It also supports multi-tenancy, i.e. It aids an extended enterprise way of learning by helping the customers, clients and partners access their own unique learning content, visible only to them. And the last but the best feature? You can sell courses online because of the integration with eCommerce sites like Shopify/Woocommerce. 
This open source LMS can be customized to a T with the help of interoperable plug-ins and the resultant project can be shared without any licensing fees. This free e-learning platform has accumulated more than 70 million people in terms of educators, learners and developer from across the world. It isn't a hosted service, nor will you have a 24/7 phone support to help you handle the administrative burden. But still, what you get is definitely more than what you don't get! So, you get your LMS free, on an open source and one that is rapidly growing and innovating to give you a unique user experience.
Canvas LMS brings in a breath of fresh air in the LMS domain. They claim it to be the LMS of the 21st Century. We agree when they say it is completely adaptable, reliable, customizable, easy to use and mobile friendly. It's truly revolutionizing the way eLearning is getting delivered to the learners.
This LMS claims to be an easy to use, instant to start and no training required platform for eLearning. Besides, you get 24*7 on call and chat based support for resolving all your queries related to the LMS. They also say that the total cost of ownership fits the pocket and is cost effective in the long term.
With Haiku LMS at your disposal, you can create engaging online content in just a few clicks. You can also embed content from social media sites, Google docs, Maps, Skype… practically from anywhere. The USP of Haiku LMS is the way they've designed the platform for you. They believe that you should be spending more time on teaching or training and less on managing the LMS.
SimplyDigi is here to change the way e-learning is perceived. The team behind SimplyDigi LMS believes that simply paying more for the LMS doesn't make it any better. The LMS has to be affordable, but at the same time user friendly and powerful, plus it should provide an all-in-one solution for your e-learning and e-commerce needs.
This LMS has been made using the latest technology in the eLearning domain. It is made on an open architecture and offers all the features that an LMS can offer at competitive pricing. It also allows personalization of different training paths, while helping them create a dynamic learning environment.
Deskera believes that their LMS can simplify the task of planning, creating, managing and distribution of elearning content. Basically, it provides an end to end solution for managing all the learning processes. Hence their claim, that you don't need additional complementary systems to support other business processes.
This LMS for the digital age is user-friendly and at the same time powerful and scalable. Given their own course authoring tool, courses can be created rapidly on the LMS. They reckon by their brand and claim that it gives you a rock-solid solution for your elearning training initiatives.  
Besides the ones given above, there are many other LMSs in the market. It is said that around 800 LMSs are doing the rounds in the galleria of the elearning plaza. We've listed a few more for your reference – 
Besides, we bring to you Paradiso LMS! An unprecedented LMS from the house of Paradiso Solutions. So, if you are seeking out for an LMS that is fully customizable, easy to use, packs in more than 100 integrations, and most importantly carries the power of mobile learning, blended with the implied dynamism of social learning, then you are at the right place. Just provide us your details, and we'll get in touch with you shortly. Contact us Now!