LMS ECOMMERCE INTEGRATION – WHAT YOU NEED TO KNOW!
Need for LMS ecommerce:
Finding an efficient way to sell your courses online is the need of the hour, especially considering the meteoric rise of e learning in today's world. Without having an adequate ecommerce platform in place, all the time, effort and money spent in perfecting your e learning courses becomes futile.
LMS Ecommerce is the element that validates all these efforts and connects your users to your courses.
LMS Ecommerce basically entails integrating your learning management system with a suitable ecommerce platform so as to enable you to sell you courses to your users directly through the LMS.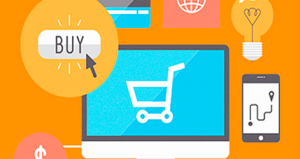 Why is this necessary?
Well, imagine you've spent countless hours and resources on developing your e learning courses. Without a way to make these courses available to your users, all your efforts will most likely be in vain. Not to mention the additional task of having a separate platform to sell your courses, making your users aware of said platform, separate credentials, so on and so forth. How tedious it will be!
Instead, by using an LMS Ecommerce integration, you can seamlessly align your learning management system and the ecommerce platform, such that your users can find, purchase and access your courses directly from one system, without having to hop from platform to platform.
Ecommerce LMS has a number of useful features. For instance, let us take the example of Paradiso LMS and take a look at a few of the great features it offers:
Auto enrollment: LMS Ecommerce integrations offer auto enrollment of users of the LMS. this means that you do not have to manually enroll a new user to the system, but rather they will be automatically enrolled once a course is purchased.
Single Sign On (SSO): Ecommerce LMS also does away with the need to have separate credentials to gain access to each platform. It offers single sign on functionality which enables the user to use just one set of credentials to access both the LMS as well as the Ecommerce platform with ease.
Bundling of courses: LMS Ecommerce integrations offers the ability to sell either single courses or pre set course bundles to meet the different training needs of the various sectors of the organization.
Discounts, pricing options, subscriptions and more: An Ecommerce LMS offers a number of perks to it's users, in the form of attractive discounts, special prices and coupons, to give a better purchase experience.
Efficient payment gateways: one of the most irksome experience of online purchasing is facing issues with payment. This is usually the point where buyers get frustrated and leave the purchase halfway through. LMS ecommerce integration helps avert this problem by providing a fast and efficient payment gateway which take the customer to the payment stage will ease.
What Ecommerce LMS Integration options are available:
There is a wide range of platforms available at quite competitive prices these days which can give your LMS the edge it needs while selling courses online. The decision of choosing the correct ecommerce lms integration is a pretty crucial one and must be taken after considerable planning and research. Here are a few of the most popular LMS Ecommerce integrations currently:
WooCommerce:
This is a platform built on WordPress. It can be downloaded as a free add on and is an easy transition for sites built on WordPress.
Magento:
This platform is mostly used for enterprises and larger organizations, has a lot of great features and almost unlimited customizability.
Shopify:
Based on a monthly fee, this LMS Ecommerce platform can handle all your ecommerce requirements with ease.
If you are looking for a sure fire way to get your courses across to your customers and provide your users with a superlative purchase experience, take a look at our great LMS Ecommerce solutions from Paradiso LMS. Email us at [email protected] or give us a call at +1 800 513 5902, and take your selling game to the next level.
If you are interested to know more about this amazing technology, we are conducting a Webinar on LMS Ecommerce Integration on 7th November, 17 at 12 PM EST(GMT-4)