To Train or Not to Train : The Tale of The Corporate LMS

There was a time when corporate training consisted of an instructor and a whole classroom full of bored and unenthusiastic employees just waiting for the session to end. A time when employees in different locations had to receive training from different instructors at different times and it was immensely difficult to track each employee's progress. Now, it is well known that corporate training is an integral part of any business organization, especially in today's time, with competition running at a sky high level.



Your employees need to know your organization inside out to be able to survive and thrive in this cutthroat world. But ask yourself, just how valuable are the training sessions going to be if the employees are dreading the training sessions and waiting to leave? In fact, according to a study by Gallup in 2014, only 13% of employees worldwide are actively engaged. That can't be good! Especially considering that 40% of employees would leave their job within the first year due to unsatisfactory training (Go2HR).

These are scenarios that are surely the stuff of nightmares for every L&D manager in the business world. Fortunately, there is a savior to bring peace to the world of training, and that savior is a Corporate LMS. With the evolution of technology and online learning taking over every industry day by day, corporate training as well is embracing the benefits that a learning management system can bring to the organization. According to Wikipedia, "A learning management system (LMS) is a software application for the administration, documentation, tracking, reporting and delivery of educational courses or training programs".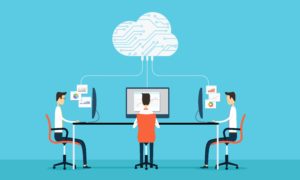 In simple terms, it is a system that allows the organization to create, manage, deliver and track its training material with ease.

Why is it needed?

A corporate LMS basically takes all aspects of elearning and encompassed them into one consolidated system to provide the users easy access to the training materials as per their convenience, while enabling trainers to keep regular track of the employee's progress.

A corporate LMS is a definite cost saver, with instructor costs, classroom rents, and miscellaneous other costs like transportation and equipment costs being eliminated due to the online platform.
Additionally, the organized training material in the LMS reduced the time otherwise spent on planning, managing and delivering training materials to the learners.
Read our review on Business Software!
Corporate training must strike a balance between work and learning. An employee's productivity at work should not suffer due to training schedules and vice versa. This means the traditional classroom method of training alone is not feasible for the organization.
A corporate LMS seamlessly combines the best features of both classroom and virtual learning to provide the best training value to the employees without decreasing their productivity.
Also, training employees at different locations is made much easier with a corporate LMS, with features like mobile and offline learning and cloud based access to training materials, which provide anytime, anywhere access to the employees across the organization through a common platform.
This way, no employee misses out on valuable information and the training is evenly distributed throughout the organization, keeping all the learners on an equal level at all times.
As we saw above, based on the study by Gallup, it is extremely difficult these days to keep employees actively engaged. Bored employees leads to poor productivity, which is largely detrimental to the success of the organization.
But, with gamification tools which combine game elements like quizzes, competitions, level up games, with non game training materials, as well as interactive videos and social learning facilities that a corporate LMS provides, you can keep your employees active and enthusiastic about their training, and boost communication and collaboration at the same time.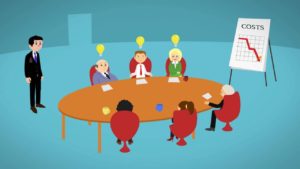 Employees are the cog wheels that keep an organization running. So it is essential that they are well maintained and working at their full capability. In other words, your employees need to be consistently and adequately trained, to keep the organization running smoothly and efficiently. The best way to do this is to keep regular track of their performance and progress.
A corporate sector LMS offers just that; an efficient system which can keep track of each employee's progress at every step of the way, to ensure that he overcomes any hurdles that may cross his path.
Add to this an easy to use interface, a plethora of integrations with any other software you may be using and security assurance, and we can see why a corporate LMS is a One Size Fits All training machine, which takes care of all your training needs on a single platform.

These are just the general characteristics of a corporate LMS. LMS providers these days work closely with the organization to ensure that the LMS is customized to suit the organization perfectly.

If you find yourself identifying with any of these issues or simply want to transform your corporate training game, a Corporate LMS is the way to go.
Interested in making your training dream a reality? Paradiso Corporate LMS is at your service!
Give us a shout out at [email protected] or call on +1 800 513 5902, and talk with our LMS expert today!