7 Things You Should Know About LMS Implementation

First, let us congratulate you on your selection of a brand new learning management system for your organization *claps*. We know how relieved you must be feeling after going the entire length while selecting the best LMS. So, your LMS is finally sitting there on your system, staring at you, ready to be used.

Now what? How you wish there was someone, who would've held your hand while you stride your way out of the LMS maze. How you wish there was somebody to tell you about LMS implementation – before LMS implementation…! *We are listening* And hence, have compiled a list of 7 things you need to know before you implement an LMS.
#1: Prioritize What Courses You'll Migrate
Your users will be least bothered if you are using an LMS or not. The only thing they'd care about is their experience, i.e. user experience. And let us make one thing clear – an LMS makes only 50% of good user experience, the rest 50 percent is contributed by the quality of your content. Having said that, let's first decide what content you'll mig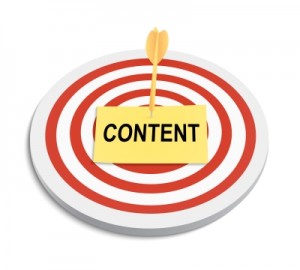 rate to the LMS. Just because you have a new LMS or are replacing your legacy one (pun intended) with a new one, doesn't mean you should be migrating all the content to it blindly.
Instead, chalk out a plan for content migration. Have a look at your entire course catalog (trust us, this is a great time to do so. If not this time, you'd have never done it) and ask yourself a few questions. The questions you need to ponder upon before LMS implementation are, "How many courses have the maximum enrollments/viewership?", "Are there any courses that are not used/viewed at all?", "Are the courses compatible with the new LMS?" etc. Based on the answers you get, you can prioritize how you will migrate content i.e. Now? Later? Or Never!
#2: Prepare Yourself for Filling out Empty Text Fields
Your LMS is as empty as it can be. You, the administrator, will be required to sit down (with a large cup of coffee) to fill out all the empty fields, i.e., you'll have to upload users then upload content and lastly enroll users to the courses. There are multiple ways of doing this mammoth task. We'll speak for Paradiso LMS! In our LMS, yo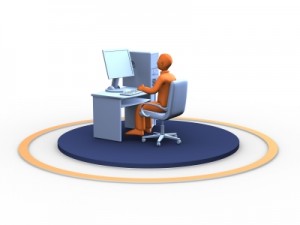 u can upload users either manually or if you have them listed on an Excel or CSV file, it'll make your life easy. And, if you are integrating the LMS with an another software portal like Salesforce, etc., the users in that software portal would automatically sync with the LMS.
Second, would be upload of content. If the courses you have aren't compatible with the LMS, you'll need help to make the LMS able to read your content. That help comes in the form of Paradiso Composer – an online course authoring tool – that creates SCORM compliant courses. Third, would be assigning of the courses to the users based on entries in the profile fields. These three things are the pillars of LMS implementation.
Populating these empty fields can prove a major stumbling block for LMS implementation. Majorly because of the complexity of the audience in the learning environment and intricate reporting requirements. If you falter here, you have to remember the adage, "Garbage in, garbage out." If you enter the information wrongly in the individual fields, your future functioning will need constant cleanups.
#3 Gather Holistic Information from the Stakeholders
Before you input your reporting requirements in the LMS, make sure you visit all the departments to understand their specific training needs. Connect cross-functionally with all the teams and get their reporting requirements sorted thoroughly. For example, your IT team may need the list of certificate courses you offer in their domain, while they may also ask for the names of certified professionals in the organization.
Next, the sales or business development team may look out for candidates who meet the special requirements to understand who are ready to take over leadership from the existing talent pool. On the other hand, the marketing team may look out for the ultimate 'search nerd' or the 'analytics animal' who can be amazing marketing contributors. And this data, can only be sorted and segregated, if you, the LMS administrator, inputs corrects data in the LMS.  
#4 Keep Security Roles Simple and Tight
Your role, Mr. LMS administrator is a powerful one and carries great responsibility as well. You are the one who can add, modify, and delete user records and course data. And this is crucial! If you ask us, we'll say in our experience, it's best to limit the administration roles to minimum people possible. At the most, there can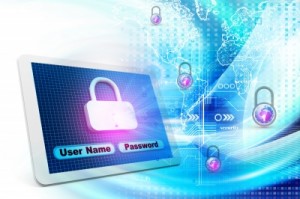 be a super administrator, which can be you or someone above you, who would manage the LMS information at the organizational level.
Next, you can assign specific group administrators for the learning and development team, other parallel business teams like sales or marketing, and for regional areas, if you wish so. Also, these admins would need access to features like taking sign-ups, assessing completion rates, report generation and more.
No matter how complicated your access-matrix or grid, you have to keep a keen eye on keeping it tight with smart implementation of access-related rights and decisions. An extra security tip from us, try not to expose the entire grid or the matrix of admins to any single person/admin, if you do, there remains a loophole from where pilfering can seep in.
#5: Develop LMS Audit Requirements
Not only do you need to develop LMS audit requirements, but you've to keep them ready as well. If your LMS requires an external audit, you need to do so more stringently. However, if your LMS is not going to be in-scope for external audits, you must still have the provision to track whatever changes are done to the LMS. Be it addition, modifications, deletion of users, system configuration, system access, and so forth… everything needs to be monitored carefully.  
Although not an exhaustive list, you still need to have the answers to at least the following questions, before LMS implementation–   
Setting the process of granting admin rights

Who can request for admin rights and who all can grant access

Setting of a formal admin training and certification process  

Process of requesting any system-related changes

Who all have the rights to make system-related changes

Keeping a track of changes made to the system
#6: User Experience (UX) is Serious Business
The primary aim of an LMS admin should be to provide a learning experience that is not easy to use and intuitive, but should also address different geographies, domain/function, roles, experience, competencies, training needs, and so forth? Hence, we recommend that before LMS implementation, you should consult with not only your learners, but also your admins and managers.
This is mainly because user experience shouldn't only be optimized for learners. You've to ask all the cohorts for their opinions before you decide and define on a final user interface (UI). When you finally decide on a UI, launch a beta version. Ask for feedback and improvise until the UI becomes effective and enjoyable. If you ask us, user experience (UX) is a science and an art as well that will engage and resonate with the learners. It would be a wise decision to hire a UI specialist to do the job for you, as it would save you the time and money that gets spent in solving user problems.
#7: Set up a Core LMS Implementation Team  
Setting up of an implementation team will actually depend on the number of users the LMS can support. Even if your organization is not that big, you, as an administrator, must plan for at least a few roles:
Social Learning Specialist: LMSs of today carry a social learning platform as a feature where connecting learners is its primary motive. To manage this, a specialist is needed who will help gauge where your organization stands in terms of social learning. If not available currently, he'll be the one to add this option to your eLearning ecosystem.  
UI and UX Consultant

: This will be the person on your team who will work with the end users, on a continuous basis, to understand what can be done to make the use of

LMS

easy and intuitive, while making the content user-friendly.  

Content Specialist

: The person in this role will manage the content creation and curation part of course content, while maintaining the content lifecycle (relevance, revise, recreate or retire). For example, it'll be the content specialist who'll thoroughly test the content before publishing it to the

LMS

.  

LMS Maintenance Manager

: On a daily basis, you will need require a dedicated resource to manage the routine tasks like help desk calls, technical issues and user's query resolution. Trust us, you won't be able to do it alone, Mr. LMS administrator. You'll definitely need help.   

LMS Audit Expert

: Defining strict policies and procedures is integral for the success of an

LMS

. One should never forget that it carries all the crucial data of an organization and hence, stringent guidelines that ensure adherence are essential.
So you see, besides the above given steps, there are a few key activities such as thorough communications and change management. Even though they are not directly related to LMS implementation, it's the responsibility of an LMS admin to include those in LMS implementation project, if you seek the highest likelihood of success.
Contact us Now! And one of our LMS experts will get in touch with you in less than 2 working days.