Why you need an LMS Video Conferencing integration?

To improve your user experience and provide a training program that allows the approach between teachers and students is necessary to adopt an LMS Video conferencing integration.

With LMS Video Conferencing you will take you eLearning initiatives to the next level because our LMS can be paired up with multiple video conferencing tools that will help for sure to conduct interactive training sessions with one on one meetings, group lessons, interactive video conferences, social meetings and much more.  

An LMS Video conferencing integration could provide your users with the most engaging tool for any eLearning process, letting your users attend their meetings, classes or else from any device possible thanks to the mobile learning capabilities to provide a wide and enhanced the learning experience.

The best part of this integration is that it can be merged with the LMS system in such a manner that your users won't know where the LMS starts and the video conferencing tool ends.
Let's see some of the most amazing things that this integration can offer…
Collaborate How You Want
Whether for one-on-one lessons, presentations or webinars, use the LMS video conferencing tool to connect with other students and instructors that would be otherwise inaccessible. It is definitely a better way to learn and collaborate. Paradiso LMS' fully virtual eLearning solution delivers a level of engagement that gives learners a feeling that they're together in the same room.
Embedded in Your LMS
The web conferencing software is embedded in your LMS and works seamlessly to make the video conferencing experience even better. You get to log in to your video conferencing portal through single sign-on (SSO), which is the USP of our LMS. You don't need to go elsewhere outside of your LMS for starting a video conference or sharing data.
No Need for any External Pages
You can get to the LMS video conferencing tool with one simple click from your LMS, removing the need to open external pages and simplifying the learning process. Now, that's better learning and user experience for you and your users. Your learners skip the tedious tasks associated with remembering two credentials for login into two portals.
Record Live Sessions
Sessions are broadcast in HD, and with Paradiso LMS video conferencing integration webinars or presentations can be recorded so they can be accessed later. The data that gets transferred between the two parties is done over secure sockets layer (SSL) so that the data doesn't get leaked. The files are stored with top grade secured infrastructure.
Notifications
Easily set reminders for upcoming events by scheduling notifications through emails and calendar sync. You also get to add notifications like 'raise hand' for the attendees to ask their questions to the presenter. You get both audible and visual notifications, which can be enabled and disabled as per the requirement of the users.
Paradiso LMS integrates with all of the best-known eCommerce software – like WooCommerce, Magento and Shopify among others – allowing you to sell webinars and recorded classes online direct from your LMS. Integrations with major payment gateways already come out of the box. The shopping interface of your eCommerce store would clean, intuitive and easy to use, which translates into the better user experience. So you see, selling courses online was never so easy.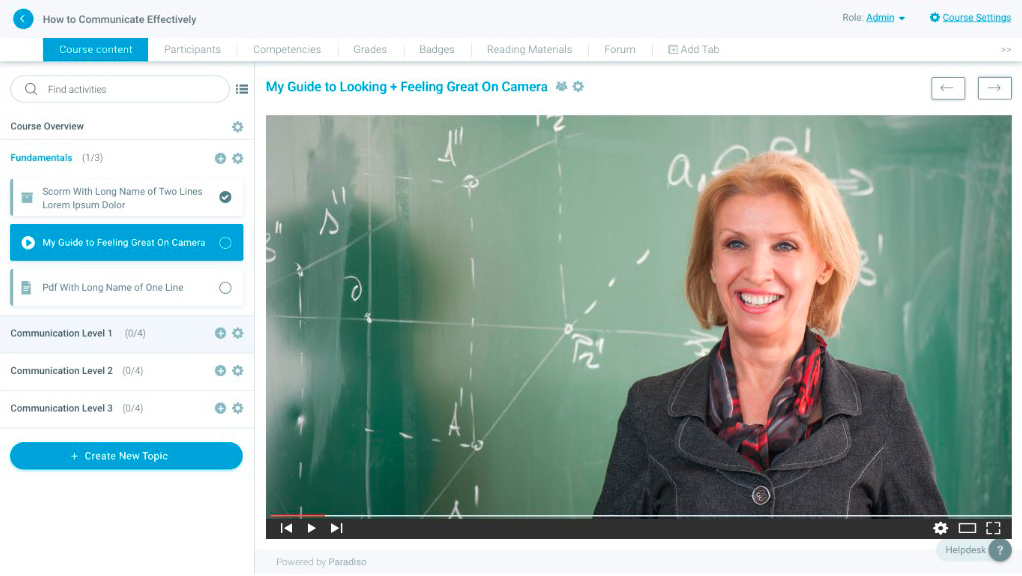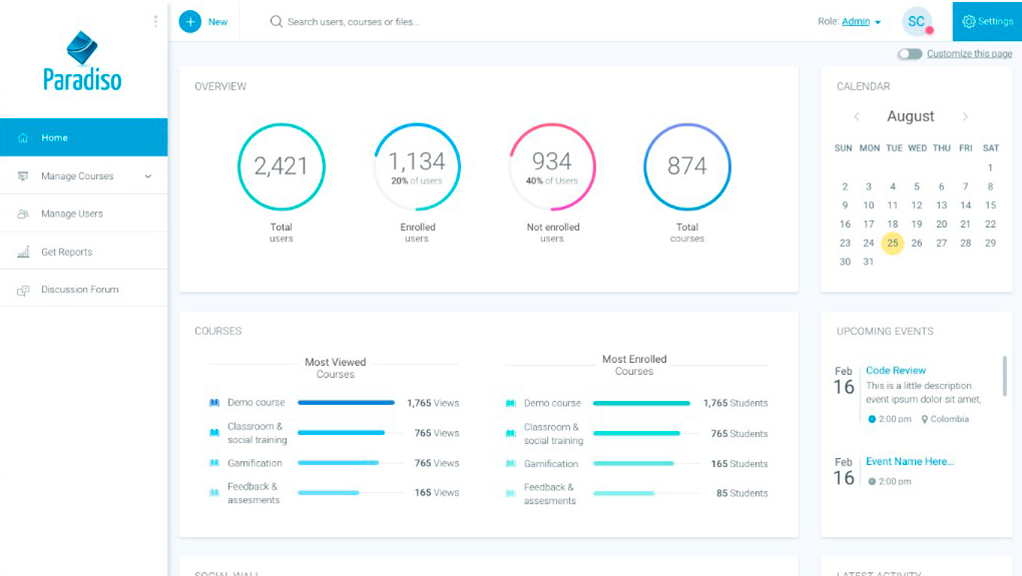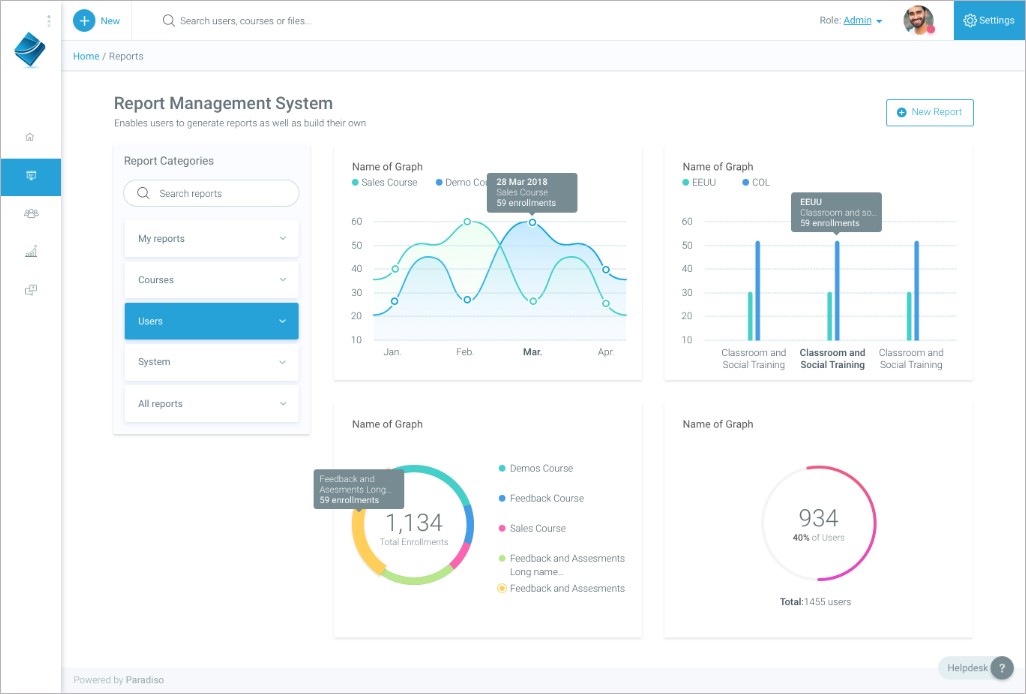 Access LMS video conferencing software from your laptop, tablet or smartphone and broaden the learning environment to be as inclusive as possible. Our responsive LMS helps your learners learn on the go. Paradiso LMS on mobile is available for Android and iOS users, both and is available absolutely free of cost.
Take advantage of the benefits of social learning – instant messaging, quizzes, polling – to make the learning environment a more rewarding and engaging place to teach and learn. We tapped into the feature of social learning long before social media gathered popularity. It's not just a sales sizzle feature but a very useful feature that enhances the productivity of teamwork.
Step-up your online learning and training with the dynamic integration of our remarkable LMS video conferencing tool, one of the world's leading online training software that lets you conduct interactive training sessions with up to 200 people at a time.
This LMS video conferencing integration helps enrich the classroom experience of the learners, saves you time and money and eventually increases the effectiveness of the training program.
Get further information about the implementation and details
of LMS video conferencing by sending an e-mail to: