Mobile LMS can be implemented in many corporate and educational fields

The entire idea of mobile LMS has become a boom for new-age learners. They are opting for this mode of learning by choice as they don't have a lot of time to spare and because it applies high interactive methods to impart the content with tools like video tutorials, slide shows, and interactive sessions.

When giving education or thinking about learning strategies users will definitely generate more empathy with an educational program that adapts to their life models and they can take with them everywhere. The Mobile LMS tool brings education to the learners and keeps them supported at all time

Mobile LMS provides all-time access to the stuff they have to learn. All they have to do is open their smartphone and there it is. A Mobile Learning App allows learners to download eLearning content when they are connected to the internet, then complete the training later when disconnected.

The benefits of this, especially for a multilingual distributed workforce that may have poor access to the internet, can be great. Read on and find out what a Mobile LMS could do for your employees or students.
Mobile LMS implemented in companies around the world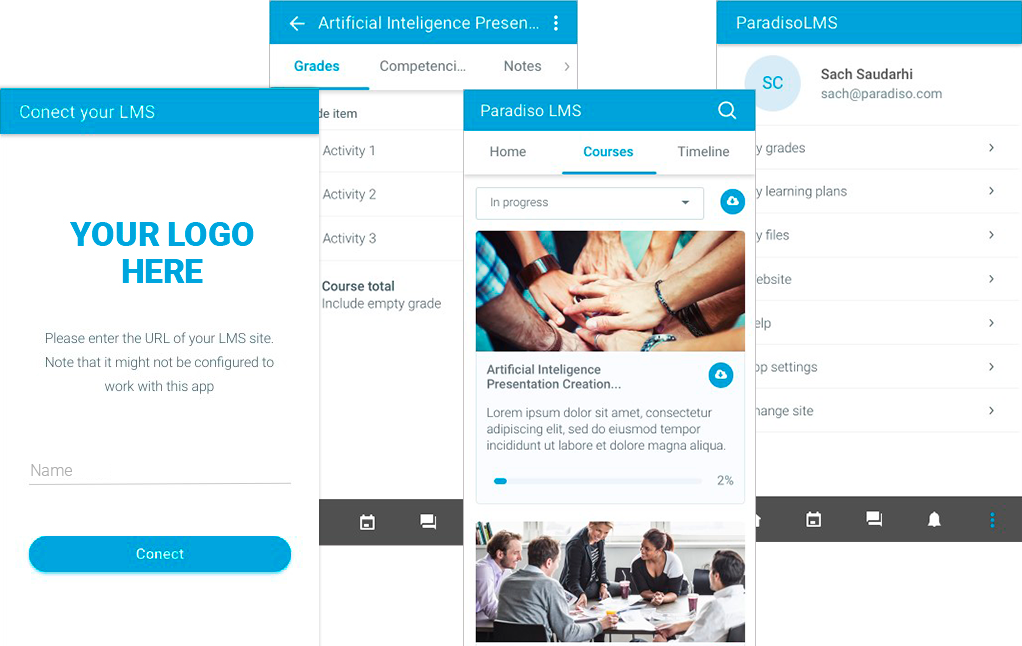 Mobile LMS for ships
Work overseas involves times of total disconnection with the rest of the world. In many cases, the form of communication is limited to an analogue system and the communication possibilities are reduced.
This can generate affectations and delays in the processes that depend on the Internet or telecommunications network, including the training processes, for example.
With Paradiso Mobile LMS, they can get easy access to files, folders, tags, forums, glossary, evaluations (quizzes), assignments, pages or SCORM packages and develop them while they are in offline mode.
Mobile LMS for Sales Executives
We understand that a job position as a sales representative implies constant movement, travel or dead time of travel between one client and another. In these situations, thinking about training would be something wild.
Mobile LMS gives you the possibility to take advantage of those moments of dead time. With this tool, you do not have to put aside your training processes because of your work schedules or responsibilities.
You can use Mobile LMS to take courses within the Paradiso LMS platform while you are on the move from our mobile application and without having to connect to an internet network.
Mobile LMS for Military
The demanding parameters of military training also apply to the standards that must be followed when it comes to virtual learning. In order to be able to keep track of the training processes and certify when a course is taken or activity is completed, an LMS platform must comply with safety parameters and process monitoring.
A mobile LMS allows eLearning training in the military field to remain safe. Users can download the contents and activities and then take them in offline mode if they prefer. In this way, the processes can be more secure and control of access to the platform can be maintained.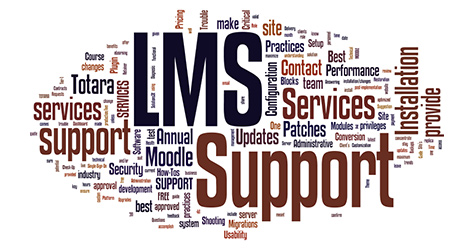 Mobile LMS to learn on the move
Travel times are downtime for many workers. The long days of work and responsibilities leave no time for much more, so thinking about learning or training is difficult.
Paradiso Mobile LMS allows users to have at their disposal not only the platform with its features but the contents of their courses, assessments, readings or teaching material so that users can advance their courses in their free time or while move between earnings.
Mobile LMS training for travel
Improve the productivity of your training by making them available to users in offline mode. With this tool, you can deliver content, activities and all available features offline through the Mobile LMS.
In this way your users will be able to access their training programs and move forward quickly while they are on business trips, for example, being able to complete quizzes and modules that will be updated with all the other movements that they perform inside the platform once there is an internet connection available.
To sum up, the Mobile LMS option of Paradiso LMS brings in a multitude of benefits in the e-learning sphere. It gives maximum ROI on the existing eLearning investment while giving end-to-end data security through SSL/encryption etc. Last but not least, it helps in enhancing the end user's learning experience. What more can be asked for from a Mobile LMS?