Moodle for Business, the Cloud LMS for Enterprise Training

With the choice of hosting internally or as a Cloud LMS, Moodle open source software is a perfect choice for anyone looking to solve their business needs. Moodle for business brings a range of features and capabilities including online course building, user profiles, responsive design, chat, forums, quizzes, surveys and a huge amount of plugins that will help you to customize your training LMS.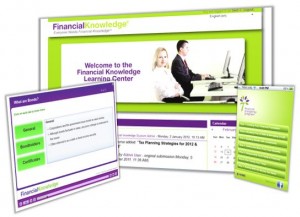 MOODLE FOR BUSINESS INTEGRATIONS
Moodle is an online cloud LMS that will scale with your needs. Some of the most common business integrations include:
CRM

– Salesforce, Microsoft Dynamics, Netsuite, Oracle.

HR Software Systems – Salesforce's Work.com PeopleSoft, Sage HRMS

Video Conferencing

– Webex, Adobe Connect, Google Hangouts, and Big Blue Button.

CMS

– Drupal, Joomla, and WordPress plus more. Learn more here. (1)*

eCommerce

– Magento, Woocommerce, osCommerce, Opencart, Spree and Prestashop. see more. (2)*

Document systems – Google Docs, Microsoft Skydrive, Alfresco, Evernote, Dropbox, Sharepoint.
CORPORATE TRAINING IN MOODLE FOR BUSINESS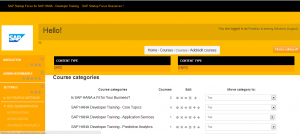 Corporate Training has become one of the biggest uses of Moodle. Companies everywhere have been implementing Moodle LMS for their training needs. Moodle in business large scale enterprise global rollouts include Google, Cisco, Shell, BP, SAP, Virgin, Timberland, Gulfstream Aerospace Corporation, Nikon UK and Armstrong International Inc, and many more. Businesses of all sizes use Moodle for their needs.
Benefits
Comprehensive Reporting

Custom Branding

Certificates

Single Sign-On

Awesome API

Course Catalog

Learning Paths/Plans

SaaS (Service-as-a-Solution)

Global implementation capability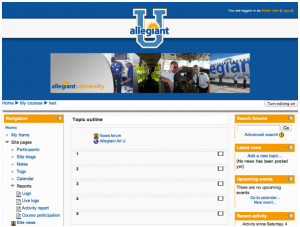 TRAINING AS A BUSINESS
If you're looking to sell your training courses online to businesses or individuals, then Moodle is a great choice. Moodle is an open source software which means that there is no vendor lock-in, high customization capabilities, hundreds of plugins, and the ability to work with any system you want. Track and market to your users with reporting features. Great software integrations for Moodle in business include MailChimp, SurveyMonkey, and CRM's (above). Choosing a licensed system you don't have many options, once you get to the limitations, that's it! you're stuck, and have to move to the next option which means that you will need to pay for the migration(conversion) of your data to the new system, build new custom branding, find a new vendor, sign a new contract and all of the other not so fun parts of selecting a vendor.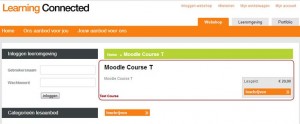 Benefits
Reporting

Course Catalog

Tracking

Marketing

eCommerce

Single Sign-On

Client Training
Easily streamline customer training and support by offering your clients Single Sign-on to Cloud eLearning. Track usage and training progress by integrating with your support systems. Offer your clients training with their CRM's like Salesforce through the use of client portals. Find out what stage of the buying process your prospects are in by accessing reports and tracking. Leverage hard data to prove the usefulness of your product when negotiating with your clients.
Benefits
Tracking

CRM integration

Single Sign-On

Tracking

Reports

CMS and custom website integration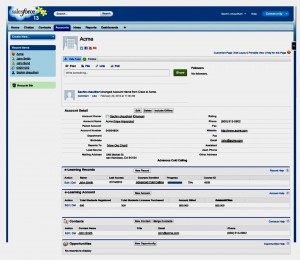 MOODLE FOR BUSINESS IS A COMPETITIVE SOLUTION
When looking for training solutions Moodle is hard to beat option. The overall cost of ownership far outshines any of the competition. When comparing your options remember to look at the 3-year cost. This includes but is not limited to implementation, branding, hosting, training and annual (licensing) fees.
In Paradiso Solutions, we are Moodle experts, which means you can reach to us if you want to make your company grow with an LMS solution like Moodle. Also, we have developed an LMS solution using Moodle as a foundation to build an LMS system fully capable, secure, self-hosted and fully customizable for training and educational programs.
TO GET FURTHER INFORMATION EMAIL US AT
[email protected]
OR CHAT BY CLICKING ON THE BOTTOM RIGHT SIDE!