Best Moodle Plugins for Gamification – A Curated List

All the hoopla around gamification in e-learning is because we are looking at enhanced learner engagement as the bottom line objective. Besides engagement, gamification allows the learners to retain and recall information better.

This blog post is borne out of requests sent in by the attendees of the Moodle Gamification webinar, conducted on June 14th, 2016. They had asked us to send in a list of best plugins for gamification of Moodle. We've curated a list of 8 best plugins available for Moodle Gamification.
MOODLE PLUGINS FOR GAMIFICATION
This plugin enables you to add badges in Moodle. Badges are a good way of celebrating smaller achievements and for showing eventual progress. These badges can be set up for getting awarded based on the criteria you choose, and are fully compatible with Mozilla Open Badges. Badges earned by the learners in Moodle can be displayed on a user's profile. Besides, these badges can be pushed to their Open Badges backpack or the public badge collections in their backpack.  Finally, all the badges will be visible on their Moodle dashboard.
2. ADDING BADGES
By installing this plugin, you get a library of gamification badges that can used in Moodle or for any learning management software. These badges help you represent awards, skills and achievements in a fun visual fashion! The benefits of using MoodleBadges are multifarious and range from it being language independent to being easily integratable with any design.
This plugin automatically captures and attributes experience points to students' actions. Besides, the block displays current level of the learner and his progress towards next level. The block plugin helps in generating reports for teachers/admins to get an overview of their students'/learners' levels. The best part of the plugin, it sends notifications to congratulate students as they level up and an event is fired whenever the student levels up.

This specific plugin contains gamification style plugins that works on experience points that is given to the students. It also enables restriction of access to any activity according to a user's experience level. Get going with this plugin if you want to assign experience points to the learners.
This plugin improves gamification particularity in the Moodle platform. This plugin is simple, easy to use and more visual. The plugin helps in adding points in real time. For this plugin to work effectively, the admin needs to configure the completion criterias for all activities you want to monitor. Very effective when you want to add points to activities with completion criterias.
This plugin helps your learners solve quizzes, provides glossary, questions and allow them to play some games like hangman, crossword, cryptex, millionaire, sudoku, snakes and ladders, the hidden picture etc. this plugin is and will remain free for moodle users to use.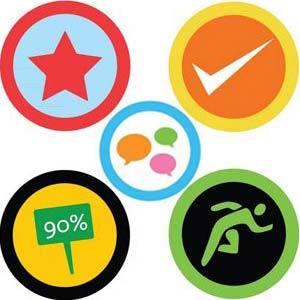 Are your students procrastinating their learning too much? Are they more interested in playing games instead of studying? Well, now you get to give them the best of both worlds at once! In this plugin, quiz questions from the course can be added and the possible answers will come down as space ships, and the learners have to shoot the correct one.
This plugin enables quizzes that the learners can take within a Moodle course. This plugin fantastically brings in the aspect of game-based-learning in the Moodle courses. It uses a few funny animations and HTML 5 for the fun of it. This plugin is a great way to acquire knowledge, while having fun as an "enhancement" aspect of the quizzes.
Try to install a few of the plugins, and do get back to us in case you want to know more about other plugins.