MOODLE vs CANVAS : FEATURE COMPARISON
Introduction
Before we jump into the discussion of Moodle vs Canvas, let's take a moment and discuss what is moodle and canvas all about? Both Moodle and Canvas are the most popular open-source learning management system that offers a host of functionality and features supported by the strong global community of experts and professionals. The comparison will let you choose the best lms among both and help you pinpoint the exact solution that'll meet your business requirement. 
Moodle is used to develop personalized learning settings for both educators and learners. It is designed to offer a single integrated, safe, and robust system to learners, administrators, and educators. The platform doesn't require any kind of uploader and users can very seamlessly drag and drop any content they wish to learn and want on their page. On the other hand, Canvas is well designed and is capable of conveying information instinctively which gives it an edge in the Moodle vs Canva s debate. 
This debate of Moodle vs Canvas is the result of the increasing fame and adaption of Canvas and Moodle as a prime requirement for universities and businesses. The simplicity of both platforms grabs the user's attention at one go but there are a plethora of other things that might need your attention to choose one among them. 
UNDERSTANDING MOODLE VERSUS CANVAS
Moodle
It is an open-source learning management system designed to offer the best experience to learners that provides unprecedented data security. Users of Moodle LMS have the choice of installing their Moodle account on cloud or server making it a cloud-based learning management system or on-premise LMS. The cloud-based platform called Moodle cloud can be set up in minutes, is scalable, and has a host of standard features available for instant use. Moodle is a free LMS and can be used in its vanilla version endlessly. 
Most educational institutions and training professionals in many organizations use Moodle. It delivers a powerful, flexible tool for a better learning experience. It also offers cross-browser compatibility and a default mobile-compatible interface. Hence, the solution is consistent and easily accessible on all popular devices and web browsers.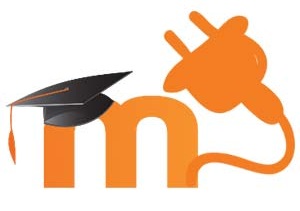 Canvas
This is another open-source LMS that is dependable, and has brought about a revolutionary change in the method of education. It is created for educational institutions, and the best thing of the canvas LMS is that the students can combine their canvas LMS account with social media accounts such as Facebook and Twitter and indulge in what is called social learning.
In this blog for Canvas vs Moodle, Canvas is a tough competitor as it is a learning management system that provides a two-week trial account which includes course contents in-built. Second, there's also a free account for teachers. Canvas LMS is open source and is capable of conveying information instinctively. Instructors and students can navigate through the site with ease. So once again, is Canvas free? Not really and it completely depends on what you are looking at. Lets dig deep into a flabbergasting comparison between Canvas and Moodle that can help us choose the best.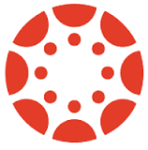 MOODLE vs CANVAS:
Moodle hosts conferences called MoodleMoots that allow the user to network with Moodle developers and partners and learn new things about Moodle.

Canvas has its networking conference called InstructureCon in which users obtain new information about the canvas and education technology in general.

Both the LMSs offer networking conferences for users to exchange ideas. Moodle cloud users can contact only Moodle Partner, whereas canvas provides additional support in the form of email and phone.

Although looking for Canvas vs Moodle, you should also know a few similarities that these competitors, Moodle and Canvas offer multi-language support and can be run on multiple device types. However, the main difference between Canvas and Moodle can be observed in content creation. Moodle offers content authoring tools while canvas on the other hand fails to do so.


Moodle is free and allows the user to make changes to fit their learning.
Moodle 
Pros:
Moodle allows you to have a lot more control over multiple aspects of your e-learning program. This is not only limited to the customization of content but also performance, functionality as well as its appearance. Furthermore, one of Moodle's strong areas is its ease of use. The learning management platform allows teachers to make any changes they want to create along with unique learning experiences. 
Cons:
Even with the humongous popularity garnered by this platform, Moodle lacks in offering a proper knowledge base.  
Canvas
Pros:
Canvas comes with a simple and clean design. With seamless integration of Canvas with social media platforms, it becomes an attractive option for user engagement. The platform also analyzes information automatically and delegates it to the appropriate course calendar and grade category. Grading is made easy with Canvas, speed grader allows instructors to grade assignments within a short time span.
Cons:
Canvas has a modern and fresh-looking interface but far less powerful than Moodle. It can be the best option for beginners who need a simple LMS to work. 
MOODLE VS. CANVAS: SHORTCOMINGS
Moodle: Moodle for School plans accommodate up to 500 users. This may be difficult for those who require a solution for more than 500 users. Further, its UI lacks visual finesse compared to its competitors. Canvas users have limited customization capabilities allowing the users to search for something better than Canvas! 
In the Moodle vs Canvas tug of war, it is seen that Moodle is limited to a certain extent in terms of functionality they provide, whereas Canvas LMS does not have such limits. Moodle can be used for both schools and businesses, on the other hand, Canvas is only for educational institutions / K12 institutes. Instructure (Canvas) has other solutions for a business called 'bridge', which is the founding body for Canvas LMS.
MOODLE VS CANVAS: THE OUTCOME
As can be seen, both have certain similarities (e.g. user conference), yet they are different from each other. The major concern is to evaluate all the manifestations and of course you'd want to check on moodle reviews and canvas reviews too. Amidst the debate between Moodle vs Canvas, we also put forth Paradiso LMS, the best of breed in the learning management system. Paradiso LMS is the best of both worlds & currently, is used by 1 million+ users and is known for easy to use UI and cost-effective solutions. It offers 360° feedback features that helps to build an even better overall picture of the e-learner and comes with impressive features, integrations, custom work options, social learning tools, mobile compliance and more.
To get more information about lms and its pricing strategy, click here. Please visit our website at paradisosolutions.com, send an email to [email protected] or call us to talk with one of our LMS experts at +1 800 513 5902