MOODLE vs CANVAS : FEATURE COMPARISON
Understanding Moodle versus Canvas
Moodle – It is an open-source learning management system designed to offer the best experience to learners that provides unprecedented data security. Users of Moodle LMS have the choice of installing their Moodle account on cloud or server. Cloud based platform called Moodle cloud, can be can be set up in minutes, is scalable, and has a host of standard features available for instant use. Moodle is free LMS and can used for in its vanilla version endlessly.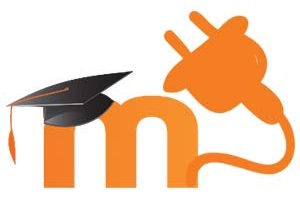 Canvas – This is another open source LMS that is dependable, and had brought about a revolutionary change in the method of education. It is created for educational institutions, and the best thing of the canvas LMS is that the students can combine their canvas LMS account with social media account such as Facebook and Twitter and indulge in what is called social learning.
Canvas LMS also provides a two week trial account which includes course contents in-built. And secondly, there's also a free account for teachers. Canvas LMS is capable of conveying information instinctively. Instructors and student can navigate through the site with ease.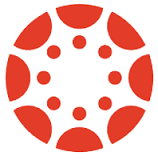 Moodle versus Canvas: Community Support
1. Moodle hosts conferences called MoodleMoots that allows the user to network with Moodle developers and partners and learn new things about Moodle.
2. Canvas has its networking conference called InstructureCon in which users obtain new information about the canvas and education technology in general.
3. Both the LMSs offer networking conferences for users to exchange ideas. Moodle cloud user can contact only Moodle Partner, whereas canvas provides additional support in the form of email and phone.
4. Moodle and Canvas share a few similarities, but the main difference can be observed in content creation. Moodle offers content authoring tool while canvas on the other fail to do so.
5. Moodle is free and allows the user to make changes to fit their learning.

Moodle vs. Canvas: Shortcomings
Moodle: The Moodle for School plans accommodate up to 500 users. This may be difficult for those who require a solution for more than 500 users.
Canvas: Canvas users have mentioned that Canvas LMS has limited customization capabilities.
Bottomline: In the Moodle vs Canvas tug of war, it is seen that Moodle is limited to certain extent in terms of functionalities they provide, whereas Canvas LMS does not have such limits. Moodle can be used for both schools and business, on the other hand Canvas is only for educational institutions / K12 institutes. Instructure (Canvas) has other solutions for business called 'bridge', which is the founding body for Canvas LMS.
Moodle vs Canvas: The Outcome
As can be seen both have certain similarities (e.g. user conference), yet they are different from each other. The major concern is to evaluate all the manifestations and zero in on one that suits your needs.
In the meanwhile, we present to you Paradiso LMS, the best of breed learning management system. Paradiso LMS is best of both the worlds & currently, is used by 1 million+ users and is known for easy to use UI and cost effective solution.
If you want to get on a call, just dial +1 800 513 5902 or email us at [email protected].
———————————————————————————————————————————————————–
Check out the comparisons of both, Moodle and Canvas with Paradiso LMS –