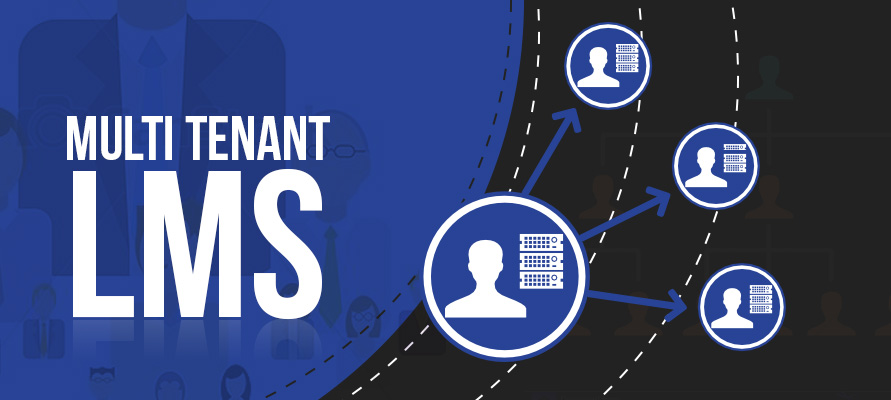 Multi Tenancy – is it for you?

Multi tenancy (Multi Tenant LMS) is basically like the British Empire – you can create multiple versions of the LMS, each with their own rules, access and branding, but administered centrally by the parent LMS.

Unlike the British Empire, however, these tenants may not be aware that they are part of a larger system. And also very unlike the British Empire the tenants under the control of the administrator have a lot to gain from this connection.

Is your organization distributed across the globe? Will there be more than one department within your company using the LMS? Do you have various regional entities that depend on you for training?

If the answer to any of these is yes, then multi tenancy could be a solution you can benefit from. Multi tenancy means that different learning environments can be created for each of these entities, with customized branding, access rights and security.

Under just one LMS license, multi tenancy gives you the power to create tenants for other departments, partners or vendors, or any other entity that is part of your distributed training architecture.
Two Types of Multi Tenancy
It should be pointed out that there are two different scenarios in which multi tenancy could be useful to you depending on your circumstance and whether the training is internal or external.
For internal customers who want to provide different departments with varying customized training multi tenancy works effectively as providing each department or partner with a tenance, and as many users as required are associated with each tenant.
External Multi Tenancy
For customers wishing to sell their training externally, a slightly different architecture is required. A good example of this is a client of ours that is buying training for clerks working in gas stations.
Through our eCommerce integration a number of courses are bought by the client, say 100 but could be unlimited, to be claimed by the clerks working in the gas station. When the clerk wishes to claim the course they simply log onto a portal which has been predefined by the master tenant (could be a website or company portal), and then proceed to download their course.
It is at this point that a tenant is created for the user, an individual tenant which contains only the pre-assigned training and may only be completed by that one user.
Internal multi tenancy
A good example of where internal multi tenant architecture is put to good use would be a company like General Motors (GM). General Motors is the parent company of various well-known brands, such as Pontiac, Buick, Chevrolet and many others.
Under multi tenancy architecture GM would be the administrator or supertenant, and all of the other brands would be created as tenants. The training they all receive will sometimes overlap, but they will each have their own customized learning environment.
Own branding
Tenants have to be able to reflect their brand identity, and with multi tenancy architecture they can. Logos, color schemes and branding can all be imported to personalize the learning environment and create the right look and feel.
Different workflows
As each tenant is likely to be different, with differing processes and KPIs, multi tenancy allows different workflows to be set for each one.
LMS-wide control
Although each tenant benefits from customizations such as branding and access, the administrator – or supertenant – retains full control over the LMS.
With multi tenant architecture data is stored centrally in one database. Tenant receives only the content they need, and other content not relevant to that tenant remains hidden and protected.
Update all tenants simultaneously
Sometimes keeping all software updated over several servers can be time consuming and costly. As tenants within multi tenant architecture all share the same server and database, when an update is rolled out it is pushed to all tenants simultaneously.
Doing this ensures that there is consistency across tenants, with fewer bug fixes and software problems. With better efficiency and consistency comes increased production and lower service and maintenance costs.

Reduce costs
The most blindingly obvious saving from multi tenancy is the fact that there is only one license needed to create virtually unlimited tenants.
By consolidating all of the data on one server there are costs saved through reduced server costs, although it should be noted that as the business grows hardware will need to be updated as users increase.
LMS reports
Reporting with multi tenancy is easy and fast as only one database is being accessed. Data is drawn from all of the tenants in the system, providing a solid overview of progress and performance.
Clearly whether multi tenancy will work for your organization depends strongly on your circumstances. If you would like to speak to one of our advisors regarding multi tenant LMS suitability, or would like to learn more, then please follow this link to our Contact Us page and we can set up a free demo.