Here's What No One Tells You about Multi-tenant LMS

'Extended enterprise', 'multi-tenancy', 'multi-tenant LMS'… These words are no overblown vocabulary, but simply equivalent of one another. If you belong to the e-learning fraternity, you must have heard at least one of these sometime or the other. However, must have shirked it thinking it has nothing to do with you or your organization.

Let us intervene here, and tell you that this la-di-da stuff is no luxury apt for only the larger companies with lots of employees, but every company that has channel partners / distributors / customers will need it. Your thought of "well… we'll cross the bridge when we come to it"… Is not going to help, if your plan is to organize all your partner / customer training initiatives to the T, while cashing in a considerably higher ROI on their training initiatives. Enter Paradiso LMS! To bring in the attitude shift that'd be regretful, if you neglect.

A multi tenant LMS works at all levels – be it across global enterprises, B2B, B2C, amongst channel partners, departments, divisions, clients, customers, employees and many more. You just have to give the humble piece of multi tenant LMS a chance to prove itself.
Multi Tenant LMS… What can you do for us?
A multi tenant LMS is SaaS (software as a service) architecture that capable of serving multiple customer/clients, by login into a single instance of the LMS. It's like a parent-child relationship, wherein the main company acts as the parent for the multi-tenant LMS and the channel partners etc., are the children. Now, in this partnership, the parent can see every child, but the child can see himself and not any other children or the parent. Did we put it across simply? I think we did!

Much more than Multi-tenancy with the Multi-tenant LMS

1. Create tenants or departments
With multi-tenancy, you can easily create tenants in terms of a department, a branch of your company or customer companies. After which, you can assign courses to the users independently within these tenants or department. All these tenants are kept separate on the LMS, each with their own customizations tenantship.
2. Tenants can have their own hierarchy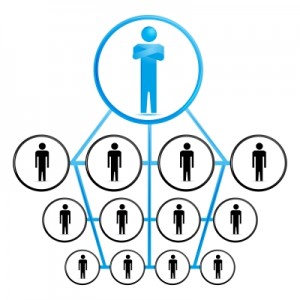 A multi tenant LMS can help split companies into tenants as a hierarchical structure. This helps the LMS admin to assign likewise courses in individual departments. The benefit here is that the clearly split and designated roles allows the LMS admin to manage the users within their company and department easily and accurately.
3. All tenants are fully customizable
Using a multi tenant LMS, client companies can be easily created and customized completely. Besides, the tenants then get to select and customize the look of their LMS with themes, colours via the multi tenant LMS. They can do this by the way of choosing from the extensive list of standard pre-installed Paradiso LMS themes.
4. Makes sharing courses easier
With the help of the multi tenant lms, courses that 'belong' to a company can be shared between the selected tenants or department or can be shared across all tenants in a single instance, while retaining their own branding and autonomy for users.
Via a multi tenant LMS, blended training activities can be set up for companies. These activities allow the users to alternate between online and ILT type of training modes. It provides a right blend of classroom and virtual training. The multi tenant lms incorporates the use of a flexible approval approach to allow access to the training event.
6. Privacy between LMS tenants
In a multi tenant LMS setup, the infrastructure is designed in a way that enables different training franchises to not be visible to each other. The users in one tenant don't have access to other tenant users, and this plays an essential part when it comes to keeping the tenants clearly segregated.
7. Completely independent tenants
With a multi tenant LMS, managers of different tenants or departments are able to add their own users to their own courses. Besides, they can assign an appropriate license to a user, which allows them to add themselves in the course.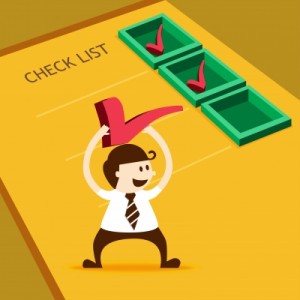 This is why a multi-tenant LMS could be right for you –
When you need rapid deployment for an urgent project.

Lower cost of operation provides an effective & affordable solution for organisations.

Your organisation needs a short or flexible commitment period for the e-learning activities

When you are just starting out in e-learning with a tight budget.

When you want a cost effective and quick turnaround solution.
So, you see, we told you it was uncomplicated! To make things all the more easy for you, we've set up our LMS experts at your behest. Just give us a shout out by filling in your details and we'll strive our best to bring an unprecedented multi-tenant LMS experience for you. Contact us Now!