The effectiveness of your onboarding processes will grow faster with a new hire orientation program

The training processes are usually carried out quickly because most of the time the companies need the personnel to begin work as soon as possible. The problem arises when these processes are carried out at such a speed that they lose effectiveness and retention. This is solved with the implementation of a new hire orientation program.

A new hire orientation program will allow you to merge the hiring process, that is probably carried out in an HR software, with the onboarding inside the LMS. In this way, the information of both processes will be registered in the platforms, even allowing you to access information about the processes that your employees carry out in the LMS from the HR platform.

In this way, you can have all the processes of hiring new employees in your company controlled and in one place. The processing of data makes it possible that, from the hiring process, important information about their skills is collected to deliver the necessary training from the moment of their entry and forward.


A great tool to engage your new employees within the new hire orientation program is the gamification. Paradiso LMS's gamified employee's onboarding solution transforms the tedious onboarding process into a thorough, rapid, interactive and rewarding set of activities. It uses game mechanics to engage new hires to complete missions and unlock the different level that is mapped your company's onboarding process. It helps foster organizational culture by enabling HR administrator to customize visual themes and multimedia to create a positive and inspiring environment for new hires.
It empowers HR with extensible and comprehensive analytics to discover bottlenecks while rewarding the desired behavior by employees. Thanks to the new hire orientation program, HR is also able to tailor an individual's onboarding experience. Paradiso LMS effectively helps your company grow with more confidence by ensuring that employees onboarding process are carried out easily. Paradiso LMS can be seamlessly integrated with existing enterprise apps and the deployment time is just a couple of days.
Which Paradiso LMS features fit your new hire orientation program?
Create multiple fully customized and branded tenant infrastructures within your LMS. Our Paradiso Multi-Tenant feature allows you to have multiple clients, vendors or partners within your e-Learning platform with different themes, separate branding, and rules.
Improve performance, productivity and employee retention with fully integrated LMS performance management. Do appraisals, Competency-based learning, 360-degree reviews, performance reviews, and Individual Development Plans (IDP).
Portal
Company Intranet, Portal even your website all integrated with Paradiso LMS. Paradiso Cloud LMS provides a friendly and engaging learning portal for employees, partners and customers.
Enhance formal and informal learning programs with Social learning and collaboration tools. Our Social Learning LMS features include:
– Knowledge sharing through document repositories, blogs, wikis, social networking and discussion forums.

– Learner-generated content via learning program ratings and comments.

– Chat rooms and video channels.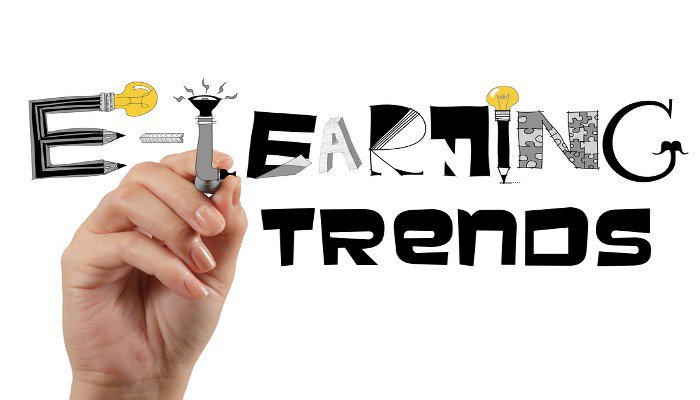 5000+ on-demand online employee training videos covering every business training topic including communication skills, leadership and management, sales and customer service, compliance training, anti-harassment and more. All the available training courses are SCORM & AICC compliant.
Create coding free, mobile-friendly highly interactive custom e-learning courses collaboratively, using only your browser with easy to use Paradiso Composer, an eLearning course authoring tool. Courses authored in Paradiso Composer are based on HTML5 and can be accessed using any modern device, desktop or mobile.
Manage Blended Learning through an LMS. Paradiso LMS delivers effective blended learning that focuses primarily on the process of learning.

Easily Integrate Paradiso Cloud LMS with video conferencing platforms such as GoToMeeting, Adobe Connect, WebEx, Big Blue Button, Google Hangouts and more. You can manage remote classes, webinars or even online company events right from Paradiso Cloud LMS.
Sell courses online! Secure and easy shopping cart experience. Our Cloud LMS integrates with different e-Commerce platforms such as Magento, PayPal, authorize.net, Woo-commerce, etc.. This is also a marketing tool for your training programs online. Support for single sign-on (SSO), auto-enrollment and other features.
Access learning anytime, anywhere on any device. Full access to all the LMS features on mobile devices. Learners, educators, and clients can easily access their training from tablets, smartphones and other mobile devices.
Training is a process that, if carried out in the right way, ensures the success and permanence of employees in your company. This, unquestionably, translates into better future income and savings, compared to face-to-face training that is often more expensive and culminates without the same success.