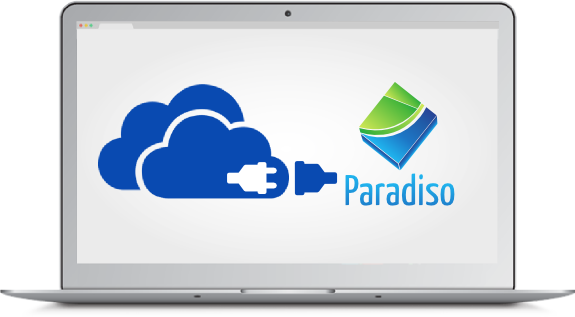 Paradiso LMS Integration with OneDrive and SharePoint on Microsoft Pinpoint
Paradiso Solutions has developed two-way LMS Integration with OneDrive and SharePoint, which as of today is listed on Microsoft Pinpoint.
Paradiso SharePoint LMS has been reviewed and approved by the Microsoft team.
SharePoint LMS
Paradiso SharePoint LMS gives the user access to SharePoint from within your LMS, making it a SharePoint E-Learning Solution. Create, collaborate, share, discover, organize and manage content created by SharePoint within Paradiso Learning Management System.
SharePoint LMS Features :
Single Sign On (SSO) between Sharepoint and LMS.

User Synchronization

Content Creation and Collaboration

LMS within Sharepoint

Sharepoint embedded within LMS
Transform your Learning Management System with Office 365 Integration. Harmonize login credentials, calendar management and course content creation as well as other workflow improvements with LMS integration with OneDrive. Our Integration provides seamless workflows for both LMS and Office 365 users.
OneDrive LMS solutions include integration with OneDrive for Business, OneNote, Office 365 Outlook calendar and more.
OneDrive LMS Features:
Paradiso LMS + OneDrive
Paradiso LMS Single Sign-On with OneDrive
Office 365 Outlook Calendar Integration
Office OneNote Integration with LMS
Office PowerPoint with office Mix Integration
Microsoft Pinpoint Link – Click Here
Learn more about SharePoint LMS – https://paradisosolutions.com/solutions/lms-sharepoint-integration
Learn more OneDrive LMS- https://paradisosolutions.com/solutions/onedrive-office-365-lms-integration
For a demo, Contact us @ +1 800 513 5902 or sales@paradisosolutions.com