Paradiso Solutions' White Label LMS

What is White Label LMS?

If you are really interested in showcasing your staff and customers the to experience your LMS as an extension to your brand, then all you need is to personalize it. Strong branding helps users to feel familiar with a learning management system, easing adoption obstacles by building trust. How far personalization should go is a big decision. You'll need to decide if including branding elements like a logo, company colors and custom URL is enough. This personalization is referred  to as White Label LMS.
Why choose Paradiso White Label LMS?
Paradiso LMS is a White Label LMS which can be a re-branded as your company's own solution. You can easily rebrand (White Label) our feature-rich LMS as your own LMS and so add value to your product portfolio.
Our white label LMS solution enables your brand to offer a service without having to invest in creating the technology, product development, financial and human capital resource.
Paradiso LMS White Label Benefits
1) White Label LMS Solution
2) Custom Web Address – http://yourcompany.paradisolms.com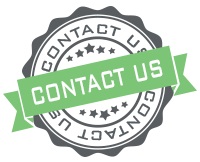 3) Branding (Logo) and Ready to use themes
4) Remove the word PARADISO in any page of the LMS platform
Paradiso LMS Benefits
1) All-in-one LMS platform (LMS + Portal + Multi-tenant + Performance Management)
2) 100+ Integrations (CRM, HRIS etc)
3) 5000+ Course Library
4) Paradiso Composer (Authoring Tool)
PARTNER WITH US
Over the years we have built this robust LMS which is sold as a White Label LMS solution
by our partners across the Globe, as it's fully integrated and ready-made.
Interested to know more about our White Label LMS?
email us at [email protected] or call +1 (800) 513 5902.