Payment Gateway Integrations Supported by Paradiso LMS

Payment gateways are e-commerce application providers that authorize personnel to make online payments for e-businesses. There's more to the application as it facilitates transfer of payment information between the host portal i.e. Either a website, mobile phone or a voice response service and the front end processor or the bank acquiring the payment.

We, at Paradiso Solutions by the way of our LMS, accept payments for online courses through all the major payment gateways. We've listed a few for reference.

Given the fact that its user friendly, and the payment structure supported is simple and straightforward, it's the most widely used payment portal. PayPal supports a free version as well as an upgraded paid service (Payments Pro) that is ideal for businesses and websites. It's been over a decade that PayPal has consistently proven to be the most-sought after option of accepting payments.

This payment portal offers competitive rates, exhaustive shopping cart features, and built in buttons that can be used to sell courses online. The only flip side to it is that as opposed to the other payment gateways, you wouldn't have a merchant account. It is seen that authorize.net is an ideal platform for the seasoned eLearning portals who don't need the additional bells and whistles in the form of the e-learning tools, but just need a simple transactional gateway.

Nothing can be simpler than Stripe to accept online payments. The plugin provided by Stripe allows the payments to be taken directly from the store via their API. All the cards like Visa, MasterCard, American Express, Discover, JCB, and Diners Club cards can be accessed directly on the online store. Stripe is a no frills payment gateway that has no setup charges, no monthly fees, no hidden costs, they only charge you when you earn money! Also Stripe provides subcription extensions, i.e., the details of a customer are set up in Stripe once he makes a payment, and when he returns, he'll be able to checkout using the same card, which will save on the time for the returning customers.

This payment gateway gets embedded into your store, so the buyer never actually has to leave your site. This facility is available in the United States, United Kingdom and Germany. With Amazon payments buyers can buy the courses by logging into their individual Amazon accounts and using the stored payment and shipping information. The best part? They have you covered under their fraud protection policy.

PayFast is a free service that allows the customers to sign up easily via an easy-to-use payment gateway. PayFast allows the customers to sign up, login and make the payment via a payment wallet. After the payment is done, PayFast redirects the visitor back to the website.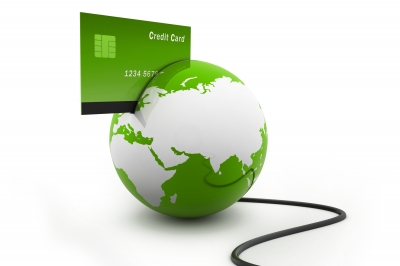 Besides the above given gateways, there are a few others equally economical and competent payment gateways. To list a few,
1. 

Bean stream

– With zero monthly charges, it carries a transaction fee of 2.25-2.65%. Available in 6 countries, it supports 2 currencies and 5 card types. It also supports on-form payments, recurring billing and mobile payments.

2. 

Chargify

– While supporting 20 currencies, Chargify also helps is on-form payments, recurring billing and mobile payments.

3. 

WePay

– Available only in USD, this gateway supports 4 card payments. It also supports mobile payments.
Other payment gateways include Dwolla, FirstData, SagePay, Braintree, Intuit Payments, Sofort, Payson, SecurePay, PayU, CyberSource and many more. Just name the integration you need, and we'll get it done for you.
In this light, if you want to know more about our unprecedented LMS, get an LMS Demo now! Or drop in your details at [email protected] or fill out the form and we'll get in touch with you.