This is what you need to look for in an LMS for Retail

It is important for retailers to have a properly trained, skilled workforce to compete in the sector nowadays. The best way to achieve great results through training is by acquiring an LMS for Retail.

The retail industry requires a platform that allows the growth of knowledge and abilities with easy implementation. LMS for Retail is specially designed for those companies with lots of workers that in most cases doesn't get enough time to attend face to face classroom training. Online learning is the solution when you want to improve skills, performance, impart compliance training or any complimentary training inside your retail company.

To know the product deeply is a really important matter in retail. Having a wide knowledge base of your product will boost the sales in a never seen before way. LMS retail could reduce training costs in your company, enhance the product knowledge of your staff members and consequently increase your customer satisfaction which translates into great income.

Being one of the industries that experience the highest employee turnovers, there is a constant flux on new employees in a retail organization. So it is imperative that the training and onboarding for new joiners are extremely efficient and streamlined. Paradiso LMS's superlative blended learning facilities create a harmonious mix of traditional classroom learning with interactive online learning tools like webinars, interactive videos, which can help reduce training costs and streamline the new employee onboarding processes.

The retail sector is one of the most social industries in the business world, with the success of the business depends heavily on effective communication between the customers and the employees as well as internal communications between employees. Paradiso Retail LMS's Social Learning tools provide avenues for collaboration or discussion and allow employees to acquire knowledge by using social tools like Facebook, Twitter, Wikis, forums, etc.

With retail employees being spread out across various locations, in different branches, different departments, or even different cities, it is extremely important that their training remains uniform across the organization. Paradiso's Mobile Learning features help retail employees easily access their training content from anywhere, at any time, on any mobile device.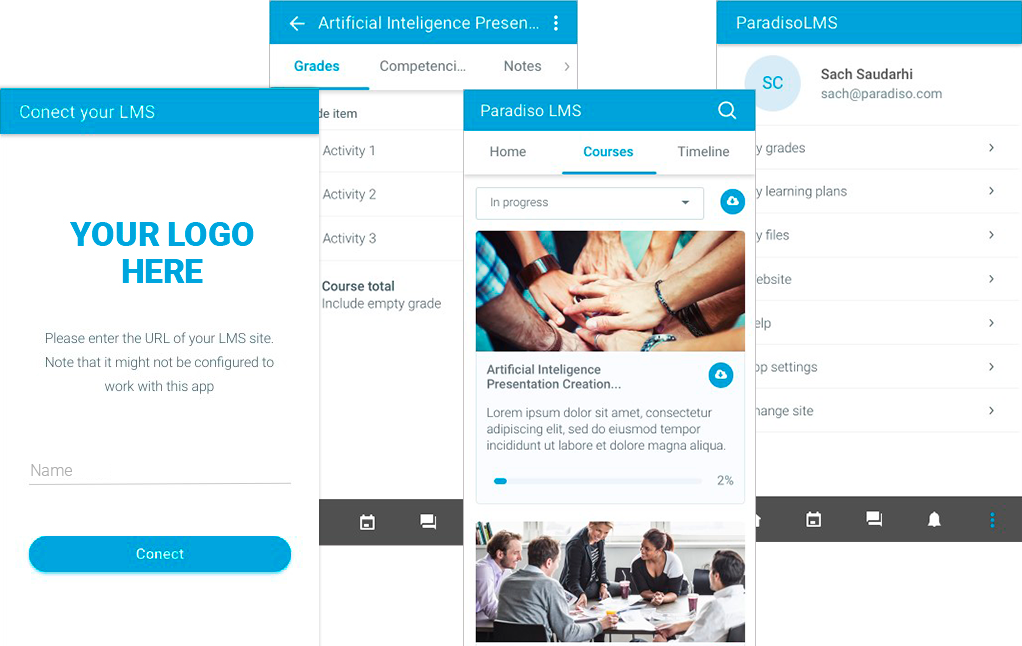 The employees are the face of the brand in the retail sector. For the company to succeed, it is paramount for the employees to be at peak performance level at all times. With Paradiso's advanced reporting tools and performance tracking features, you can keep a regulated and consistent track and analyze employee performance, ensuring that they are at their best at all times.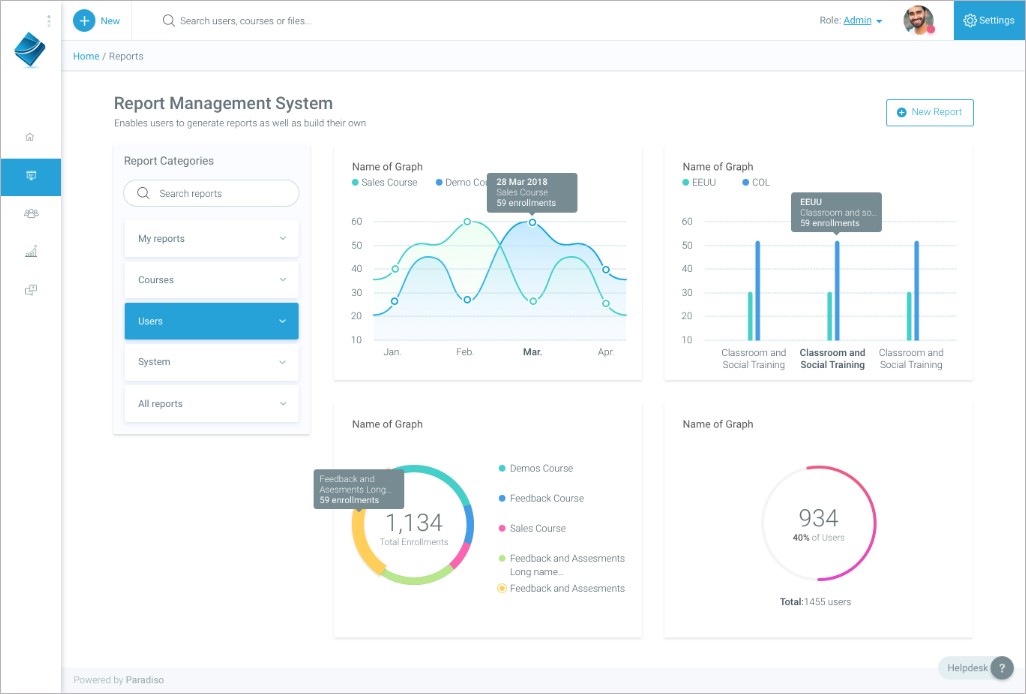 Paradiso Retail LMS is a completely cloud-based LMS which will allow your employees to easily access their training material from one consolidated database on the cloud, from any branch, any location or any device. You no longer have to worry about remote training access for employees in different locations.
Some of the main benefits of having an LMS for Retail
Retail LMS allows you to keep your training and information updated with the new laws regulated and technologies by the industry where the company operates.

Reduce costs of investment and resources (cost-effective): cheaper and faster to develop than physical programs.

Reduce organization risk. Ensure a competent and compliant workforce.

Full control of the delivery and management of the training programs.

Easier delivery of the training courses. Employees could access from any device and place. It is great especially for those companies that have employees in different countries or cities.

Thanks to the many integrations that Paradiso LMS for retail offers, you have the possibility to keep and manage all the information and processes from your company in the same place.

Measure the impact of eLearning in the Training programs through the robust reports that a Retail LMS offers.

A Learning Management System offers you many strategies to increase employee participation, engagement and motivation.

The possibility to train all employees on time and with fewer resources.

Keep the same information and material to all their employees, decreasing drastically mistakes and misunderstandings.