SCORM – Set of Standards that make Courses and LMS Compatible

If you belong to the e-learning industry, you must've probably heard the term SCORM somewhere or the other. In case you haven't… we'll make things clearer for you! The word 'SCORM' may not offer much of an explanation as to what it really is, so let's break it down a bit. The 'S' stands for 'sharable', which implies that the information can be accessed easily by different people over different platforms. 'CO' stands for 'content object', that speaks about the presence of different courses and documents within the e-learning platform. Lastly, 'RM' is 'reference model' that refers to the information that the developers require to ensure that the courses and the systems on which they are run use the same format.

To make it all the more easier, let's put it this way! SCORM is nothing but a set of standards that make the two i.e. the courses and the course-carrier LMS compatible with each other. It is more or less the same way the bulb and a socket are compatible, i.e. they fit the same standards. You've to imagine the LMS as a socket, in which, if the course contents need to be fit in, they should be compatible.
SCORM has come a Long Way!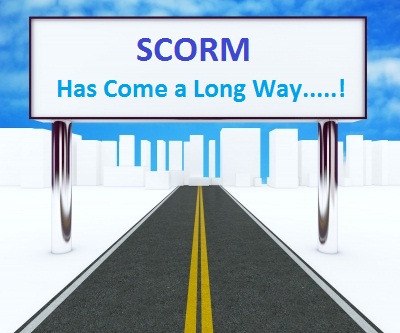 Since its day of release, 4 different SCORM versions have seen the light of the day. All the succeeding features differed from each other in the number of features provided. There are many versions of SCORM in use today. The 1.2 version of SCORM is widely used even today and is supported by most of the LMS platforms. SCORM 2004 is another majorly used version, which is slowly getting superseded by Tin Can.
SCORM and Authoring Tools
There are a number of authoring tools available in the market for the creation of SCORM compliant courses. These tools are both free and paid. The most popular ones include Articulate Presenter, Camtasia Studio, Adobe Captivate, QuizForce, WordForce, PowerpointForce. In addition, we have the Paradiso Composer as our in-house SCORM conformant authoring tool.
Verifying if a Platform is SCORM Compliant
Now that you know and have decided on getting a SCORM compliant LMS for your organization, how do you make sure if the product you're getting is truly compliant. So, normally it is ADL (Advanced Distributed Learning – a research group) that handles all the aspects related to SCORM. They formally test the product, validate it and certify products as being SCORM compliant.
However, it is not mandatory to go through the process via the ADL route only. This organization also gives a suite of self-tests, that when undergone, can certify the vendor for providing SCORM compliant LMS. This eventually helps the LMS vendors prove that their products are SCORM compliant. Here, there's one aspect you need to keep in mind that the authoring tools cannot be certified, however, they can produce SCORM compliant products.
Reasons you need SCORM!
To sustain without an LMS in e-learning is a next to impossible nowadays. Organizations are accepting it like never before and using it to deliver content to their learners/users. We are sure you don't want to be left behind in this race and hence you may perhaps need is a feature-rich LMS from companies like Paradiso.
Yes, you'll also need SCORM! Because besides imparting learning, you also want to track the progress and performance of the learners. And this is possible via SCORM. A SCORM compliant LMS will allow the admins/managers to check if any of the learners are yet to complete their training, and how many of them already have.
Lastly, a major aspect of SCORM is that it brings in inter-operatibility. No matter the course authoring tool you use, you can simply dump all the information on the LMS. This process would be a piece of cake for you, since the content that is getting created and your LMS speak the same language of SCORM. Also, content re-usability is made possible.
SCORM to Tin Can API – Understanding the Difference!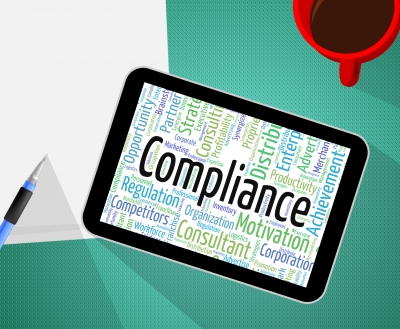 Tin Can API is different from SCORM in a way that it collects information about a learner from a completely different perspective. It gives a holistic view of a learner's progress. Instead of just displaying a simple pass/fail, taken/not taken option, Tin Can API instead collects "statements" based on the learning drift of the learner. These 'statements' are then sent to a learning record store, or LRS. It is majorly these statements that play an important role in providing insight into the learner's learning curve outside his course. These statements are markers that the course makers can use for designing and upgrading of courses.
With Tin Can API, compliance of the courseware to SCORM will no longer be a make or break scenario in the e-learning domain. However, SCORM is the base on which Tin Can is built, even if it becomes redundant, it'll never be out of the picture!
Whenever you are searching for a new LMS or are planning switch LMSs, make sure you look for an LMS that is SCORM compliant. If you have any comments or feedback, drop us a line or two at [email protected].
We bring to you, Paradiso LMS, with SCORM compliance / Tin Can API integrated into it. If you would like to learn more about SCORM compliance, LMS and Tin Can then Contact us Now!