Paradiso LMS has been awarded Summer 2019 Customer Choice software and Best Value Software by Software Suggest awards

Paradiso LMS has been awarded the Customer Choice Software and Best Value Software price and we are thrilled! Having the satisfaction of being recognized for our work is a great incentive to continue making everything better every day.

Our LMS has unique characteristics that make it different from other eLearning companies in the market. Paradiso Learning Management System has the skills to generate advanced reports, a high degree of personalization even in the reports, taking the custom work to another level with degrees of customization in all the features of our platform.

It is for this and many other reasons that Software Suggest has given us these awards that enhance our work as developers of Learning Management Systems.

The Summer 2019 Customer Choice Software by Software Suggest was given to us as a great ratification of our hard work to provide our customers with quality features and a great reliable software, with 24/7 support assistance and a team of eLearning enthusiasts that give the very best of them to keep our wide clientele happy, satisfied and always looking to the success.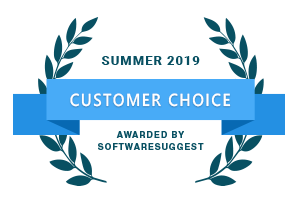 Our LMS platform is used by big, medium and small companies around the globe. Enterprises, agencies, StartUp, SME's, institution, universities and corporate people around the world are the kinds of customers that gave us the Customer Choice Award of this present year. They awarded the efforts that we have made to provide a platform with amazing features that definitely makes us a Top LMS choice like Multi-tenancy, Gamification, Performance Management, Portal, Social Learning, Course Library, Authoring Tool, Blended Learning, Video Conferencing, eCommerce capabilities, Mobile Learning, Custom LMS, Competency-Based Learning, Advanced Reporting and Powerful Course Analytics, among others.
The Summer 2019 Best Value Award that Software Suggest has given to us this year is also the biggest demonstration of the hundreds of hard work hours that our team has been putting to develop a really useful, intuitive, responsive, mobile-friendly platform that truly delivers quality training and sums up to your company as an asset that will bring more income and great results.
That's our best contribution to education and most precisely the eLearning world! During the past years, Paradiso Solutions has been working to grow, be on top of the upcoming learning techniques, enhance our range to reach every possible user around the world and provide them with a well-developed platform, building alongside with them a chain of successful projects that talk for themselves.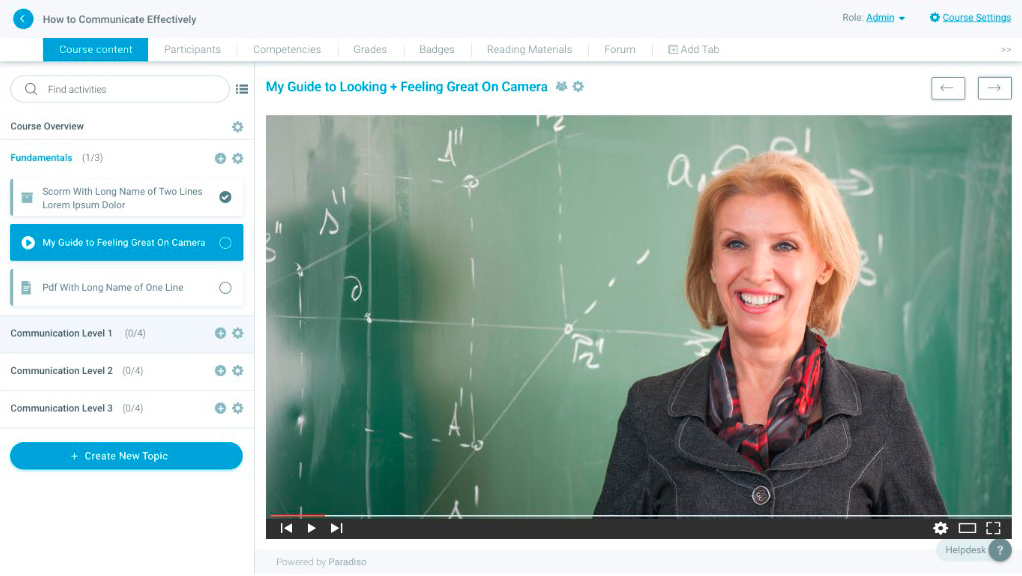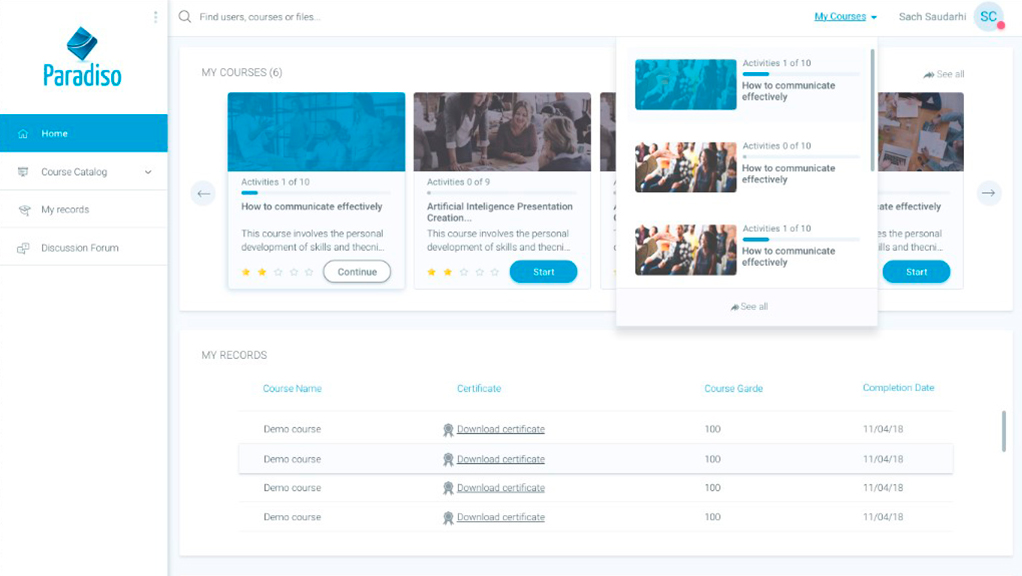 These Software Suggest awards come in a time when the work must be harder and better and the eLearning challenges come to push us into better developments, more intuitive interfaces that compete with the most innovative tools in the market like artificial intelligence, virtual reality training and more.
We look forward to facing those challenges with great success and only take our sight back to the past to learn from any mistake and be better each time. Our robust platform, fully capable of integrating with many other corporate or educational software solutions in the market, will keep delivering a better version each time that meets more and more the necessities of the users, the course companies, institutions, administrators and eLearning members around the globe.