Top LMS from Paradiso – For Effective Training of Employees!

Given the rising number of corporates all over the world, there arises a need for continuous & effective training of the employees. Training is essential when it comes to the workforce, because it is only through their timely training can organizations sustain in the breakneck candidacy for the number one position.

However, today the scale and span of organizations have crossed the geographical barriers. Most of the companies nowadays operate on a global level, and to bring the entire staff from across the continents in one place for just a training session would be an undoing. A total washout of time and money!

This is where we exactly come in and place a bridge between the learners and the instructors. Data would seamlessly flow through our top LMS platform and thereby complete the picture by joining the dots. We are Paradiso Solutions, and we bring to you our top LMS, that can make the teaching and training better, rather simpler! This top LMS paves the way for our clients by strategically supporting their vision to achieve better learning objectives.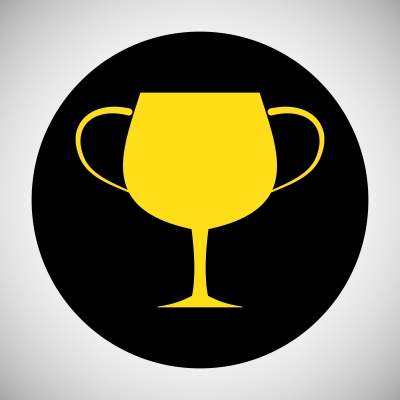 You may wonder, why the word 'top' is prefixed to LMS everytime? Well, because it is the top LMS on the market! Pretty straightforward… isn't it? We love being pretenseless, you see! And to make things all the more clear for you, we've arranged an LMS trial as well.
When do you Need a Top LMS?
Many a times, there happens to be a fine line between what an organization thinks it needs and what it actually needs from a top LMS. This disorientation can wrongly cause the organization to end up feeling vexed and eventually result in an unfavorable purchase of an LMS that wasn't perhaps the need of the hour. Hence, the below given points to clear the brain fog of need-versus-want from your decision of buying a top LMS.
1. Old/Current LMS is slowing you down – May be your current LMS has a limited number of features, which is not enough, given the pace at which growth is rolling out in your organization.
2. You've outgrown your current training and learning model –  You'd swear by the classroom model for imparting training. But, currently your organization has started another branch is a different city/state/country, and a classroom model is no more a luxury. This is exactly a scenario where a top LMS would fit the bill.
3. Training the employees bite a large chunk of money off your budget – When you are looking out for a cost-effec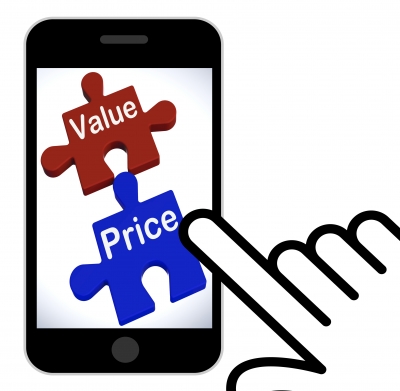 tive means of imparting training to your employees, partners and customers, a top LMS is your answer. Also, an LMS will be an added aid if you want to impart course ware to employees across geographies.  
4. Orderless pile of offline and ad-hoc training materials – Consolidation and streamlining of all the training materials will be a breeze with our top LMS. This would result in lesser loss of data, and would help in reusability of data whenever required. Also, since our LMS is cloud based, all the information that you'll ever need will always be available at your behest, no matter from which part of the world you access the information.
5. Compulsory training demands not being met on time – Whether you want your employees to undergo a compulsory compliance training or have an audit coming up for which all the employees need to be duly trained? Such training demands cannot take a back burner, given their priority levels. However, with a robust top LMS in place, you can meet all your training goals in time.
6. Want to merge all the training aspects onto a single platform – When a company wants to merge all its corporate training needs like enrollments, notifications, self-paced training, instructor-led training, simulations, badges, completion certificates, tracking & advanced reporting, etc., on one single cohesive platform, it needs a top LMS.
Our Solution – An all-inclusive Top LMS! 
Our top LMS is one masterpiece that brings about a seamless alignment of a company's learning initiatives and performance goals with its business objectives. Our top LMS is no less than a breakthrough brought about in the online learning industry. It remarkably transcends traditional classroom training model to provide an intuitive, effective and collaborative form of learning. Have a look at some of the features that our top LMS platform showcases –
1. Gamification – Throw 'boring' out of the window and say hello to 'fun' in the learning process with gamification in our top LMS. No more attending of drab classes under dreary faculties. Besides, the learning is self-paced i.e., you can learn whenever you find the time, and your learning will eventually translate into coins/stars/badges as rewards. This induces an element of healthy competition and boosts engagement.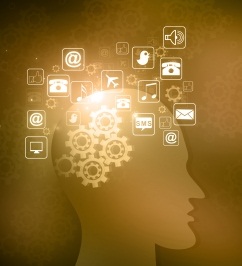 2. Social Learning –  A major chunk of everyday learning happens informally, i.e. outside the classroom setting. Hence, our top LMS has the capacity to blend informal training mode with the e-training modules. Learners get the opportunity to learn via social media like Facebook, Twitter, Wikis, etc., and also the collaboration tools such as RSS feeds, billboards, news, blogs, forums, chats and more.
3. Mobile Compatibility – Our top LMS provides tenacious support for mobile learning. Even the small screen size of mobile devices won't deter you from gaining access to all the features of the LMS. Learners, tutors and clients can easily access our top LMS from tablets, smartphones and all other types of mobile devices.
4. 100+ Integrations  – The top LMS brought to you from the house of Paradiso solutions is inborn to integrate with various web-based platforms and softwares to make life easier for you. Be it a CRM like Salesforce, CMS like WordPress, E-commerce platform like Shopify or video conferencing tools like Webex, our top LMS can take it all. Besides, it supports single sign on (SSO), auto-enrollment and many other useful features.
5. SCORM / AICC / Tin Can Compatible LMS – To cut a long story short, our LMS supports SCORM/Tin Can API.  All types of SCORM compliant e-learning content works well on it and also brings about easy shareability.
6. Paradiso Composer – It's okay to not know a single line of code to operate this composer. Even without the slightest hint of the software coding mumbo-jumbo, this tool can create a mobile compatible and highly interactive e-learning courses. Our top LMS is a piece of cake, we tell you!
7. Web-based Cours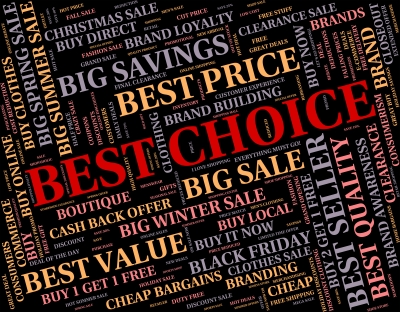 e Library –  With more than 5000 on-demand SCORM and AICC compliant online employee training web-based courses available readily, these courses are all you need to cover your training needs. And you know where to get these… our top LMS!
8. White Label LMS – Our top LMS can be customized to carry the corporate identity of your organization. Upload your corporate logo, images and icons, or change the theme to match it to your company's image. Check out the opportunities galore with our top LMS.
9. Advanced Reporting – The reporting tool of our LMS helps organizations gain insight into the training process, while tracking, analyzing and reporting the performance of every training activity. The reports thus generated, can be downloaded as an excel, CSV and/or a PDF file.
10. Performance Management & Certifications – The top LMS allows you to set objectives for the learners, track their progress and provide them with continuous coaching and feedback. Also, appraisals can be carried out easily. Lastly, after the successful completion of a learner's training, completion certificates can be provided within the instance of our top Best LMS.
Hooked to find out more? We suggest you take our LMS Demo. We'd be more than eager to tell you more about our awesome LMS! Just let us know your details and sit back. We'll get back to you within a business day or two, to figure out the exact problem you may be facing and pitch in with a proper solution. Contact us Now!