The Zoom LMS Integration is a powerful tool that will bring your employees closer no matter where they are

How are meetings taking form and place nowadays? Because of the sizes of the organizations, getting people to come together at a single place at a single point of time has become almost impossible.  Hence, the need for web meeting solutions that gathers together members of teams or organizations no matter where they are. The Zoom LMS integration becomes a tool extremely useful software for organizations, especially those who have their employees scattered around the globe or have a global market and want to reach their clients anywhere.

Zoom Meetings is an eLearning tool that brings your students/employees closer to your coach or teacher. With Zoom LMS integration you will have face-to-face contact with your learning team, wherever you want.

This video conferencing tool which provides on-demand applications for collaboration, web conferencing, video conferencing and more enables you to hold meetings even with people who may be unable to physically attend a meeting or event, using tools like webinars, online training sessions, online meetings, and/or conferences, etc.
Why is zoom LMS integration important?
The Zoom LMS integration can take your training programs to the next level. Not only do you get a captivating a dynamic learning experience, but this experience can be broadcasted to anywhere in the world where people may need it. It provides a rich and wholesome training experience for all those involved right from partners and employees to customers and students.
Also, it allows you to create an environment in which instructors and learners collaborate effortlessly on both on and offline instances
When it comes to hosting a webinar, conference or a virtual classroom, many users opt for Zoom Meeting. But have you ever thought of offering a lecture, presentation or conference directly from your LMS instance? Well, here at Paradiso Solutions we are able to do that. By combining both services we can enable you to create an environment where Zoom meetings and Paradiso LMS hold hands to bring the best service.
In addition, the Zoom LMS integration gives to your global employees an opportunity to meet each other in real time over the web-based portal. In these meetings, not only the attendees can see or hear each other, but also the flow of content between them becomes possible. Delivery of presentations, sharing of documents, demonstration of application interfaces, controlling of desktop or passing control to other presenters
How to set up a meeting from your Zoom LMS Integration?
To schedule a Zoom Meeting activity in LMS you can follow the next steps:
1. Go to any existing course/ create a new course and click on "Add Content".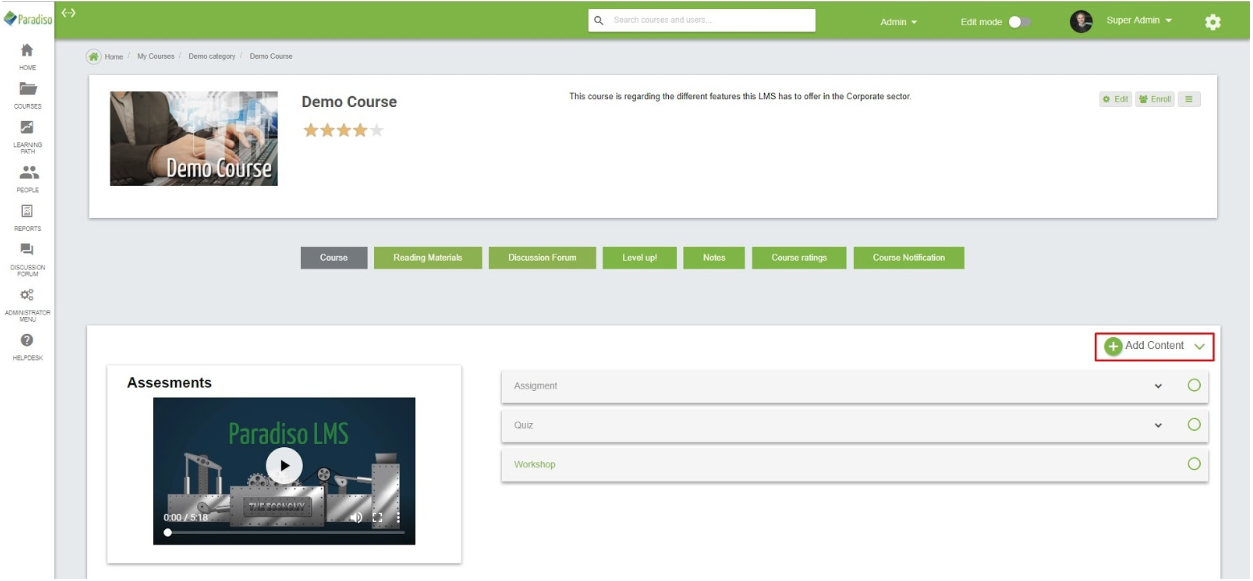 2. Search for "Zoom Meeting" from the activity popup or click "Virtual Class", then select "Zoom Meeting" activity and click on "Add Activity".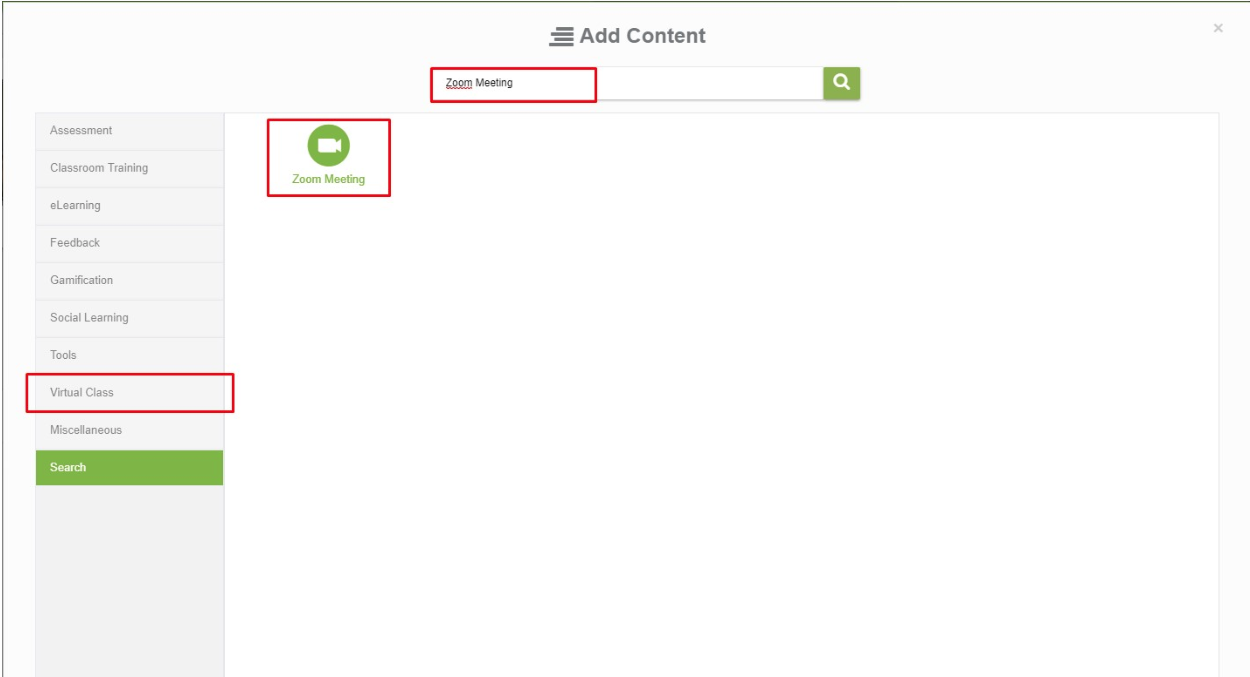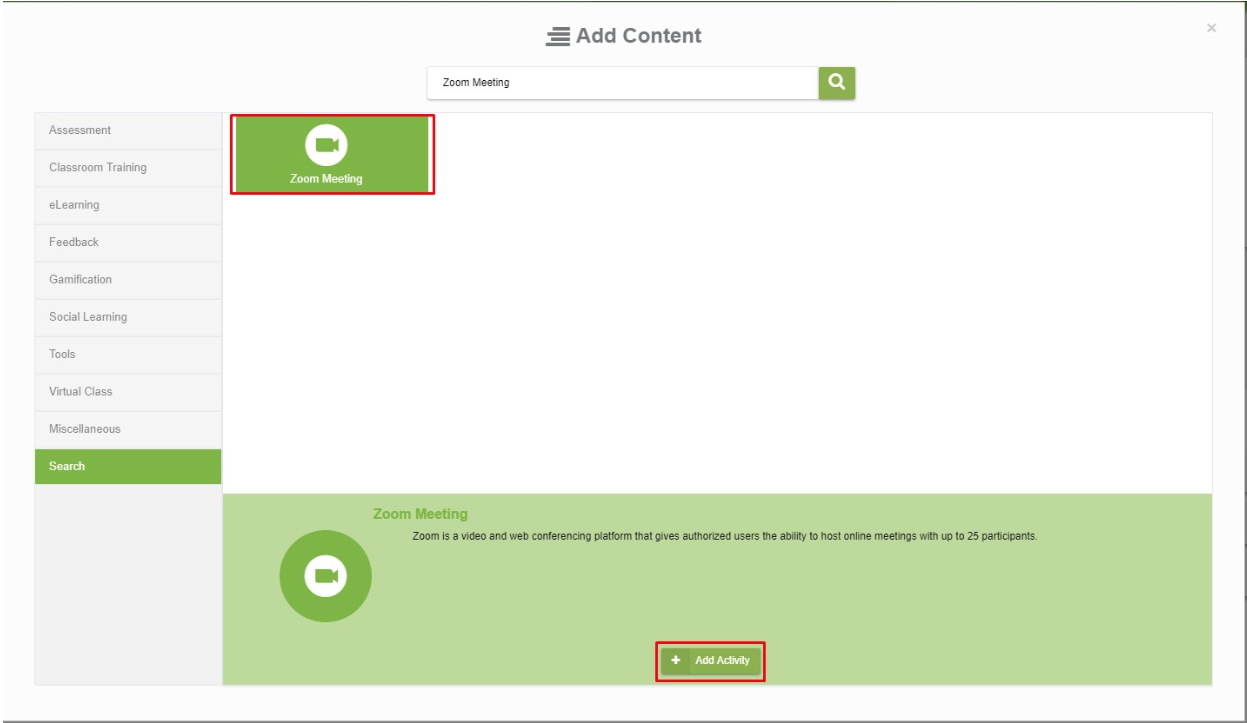 3. In the next screen, the next information will be required:
Topic:

enter topic/meeting name.

Description:

Add description for your meeting.

When:

Select the date and time when the meeting is going to start.

Duration:

choose the time you are planning your meeting to last. It can be hours, minutes or seconds.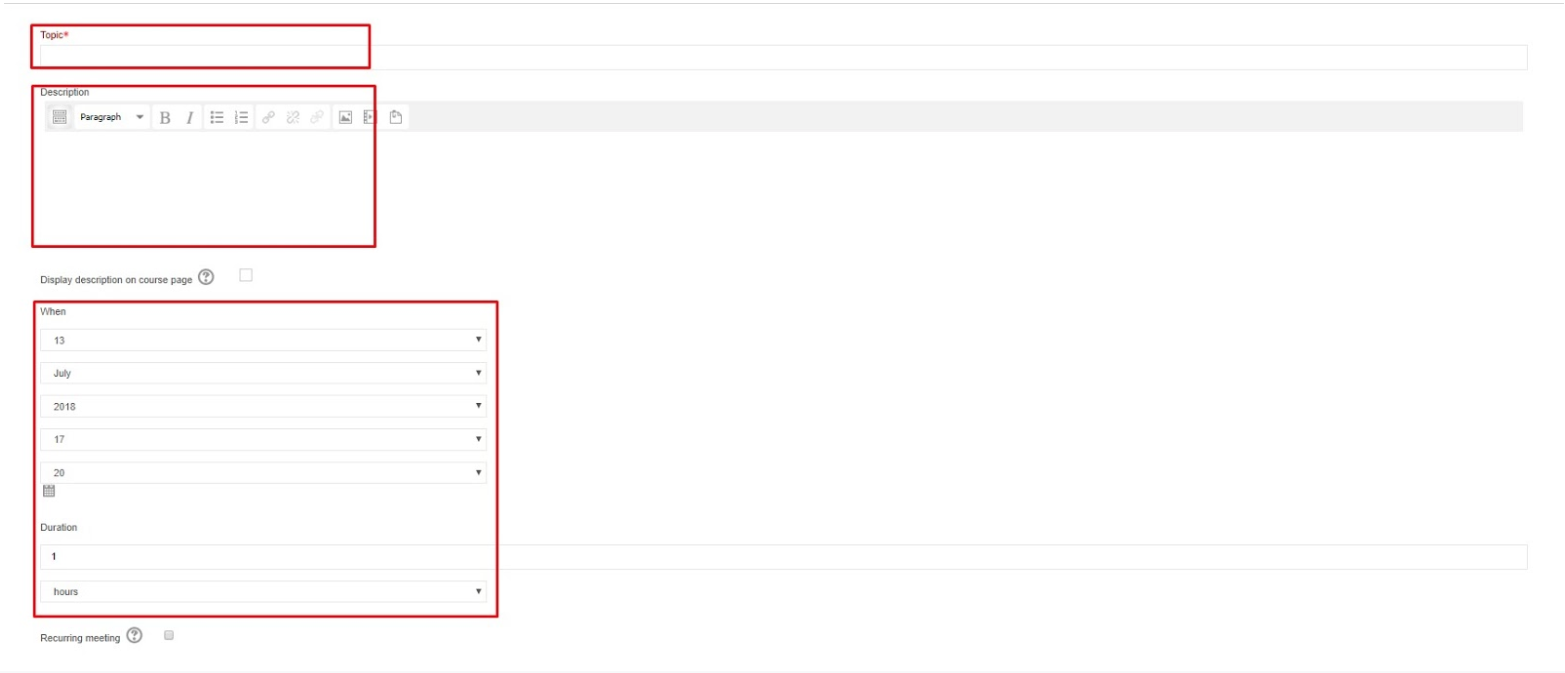 Password:

If you want to require a password for your meeting's attendees to enter the meeting.

Host video: Select your host video preference.
Participants video:

select your attendees with video preferences.

Audio options:

Select your audio options to hear/ speak during the meeting.

Meeting option:

Enabling this option will allow your users to join the meeting before the host has started it.

4. In the Additional Advance Options, you have the chance to  edit the Grade, Common module settings, restrict access and activity completion.

5. After clicking on "Save", you can see that the Zoom event has been created in the course.

This is just the tip of the iceberg of what our LMS can do! Zoom LMS Integration is just one of the fantastic integrations, our LMS is subjected to. We have some more of all the more cooler integrations happening at our end.
Reach to us to get further information about this and other integrations sending us an e-mail with your inquiry to [email protected]