Your business deserves the Best LMS with eCommerce

To be successful in the courses market you really need to get yourself a proper store. In Paradiso Solutions, we are proud to say that we have the Best LMS with eCommerce.

Ours is one of the best platforms if you want to sell courses online because the LMS we have is able to integrate with some of the best eCommerce solutions in the market, providing a powerful tool that will for sure increase the sales of your eLearning courses and the quality of your company assets.

Having the best LMS with eCommerce will facilitate the processes by making them more agile with the help of technology, generating a great impact on your company's income. Streamlining the enrolment and login process needs to be a key goal for course selling companies as this can increase considerably the courses participation, engagement and consequently generate great profit for your business.
What makes of Paradiso the best LMs with eCommerce?
Our LMS eCommerce integration comes with a number of useful features. Let's take a look at what Paradiso LMS and Paradiso eCommerce features can offer:
AUTO-ENROLLMENT
:
E-commerce LMS integration offers auto-enrollment of users into the courses they buy in the LMS. this means that you do not have to manually enrol a new user to the system, but rather they will be automatically enrolled once a course is purchased.
eCommerce LMS also does away with the need to have separate credentials to access to each platform. It offers single sign-on functionality which enables the user to use just one set of credentials to access both the LMS as well as the E-commerce platform.
BUNDLING OF COURSES:
ECommerce LMS integration offers the possibility to sell either single courses or preset course bundles to meet the different training needs of the various sectors of the organization.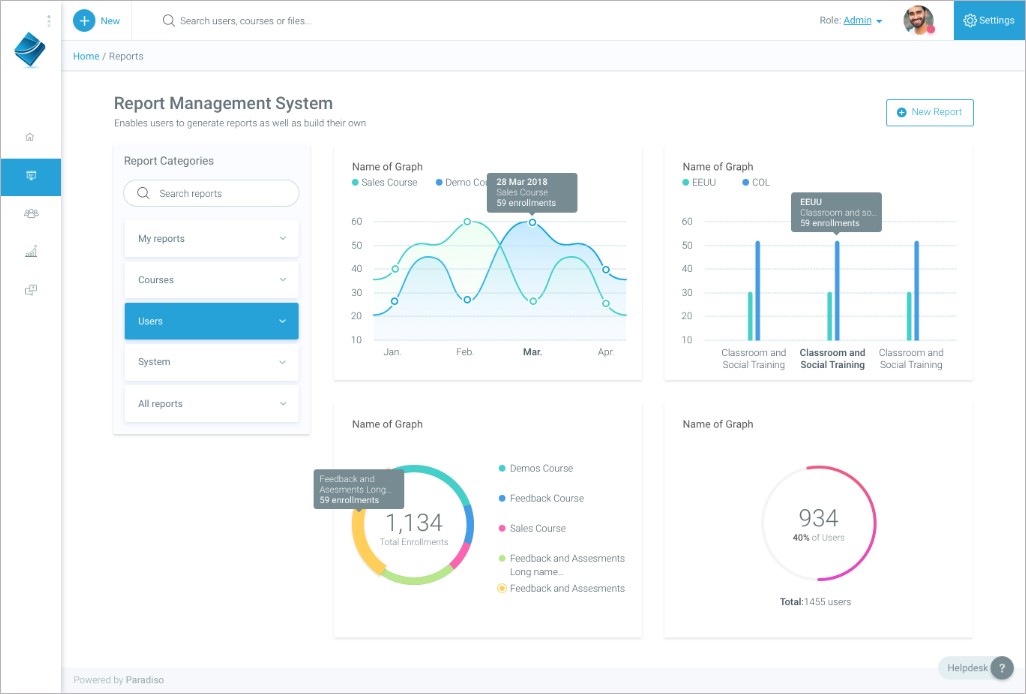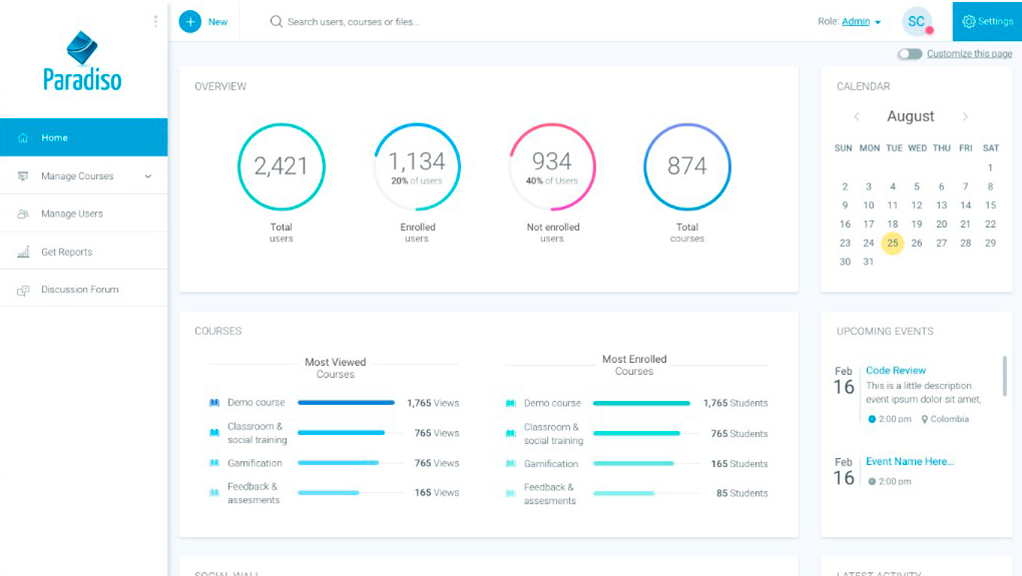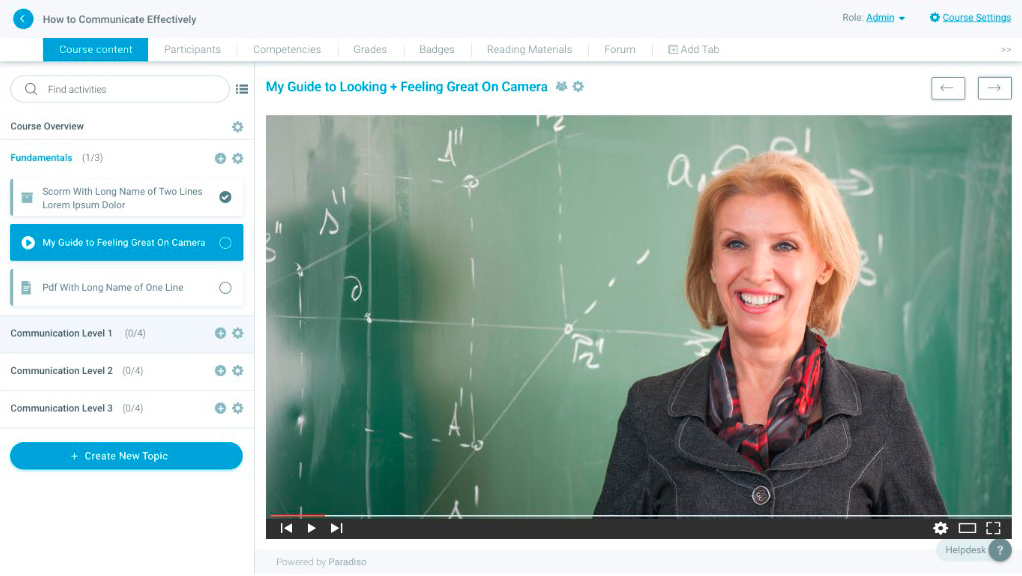 DISCOUNTS, PRICING OPTIONS, SUBSCRIPTIONS AND MORE
:
An LMS with eCommerce offers a number of perks to its users, in the form of attractive discounts, special prices, and coupons, to give a better purchase experience.
EFFICIENT PAYMENT GATEWAYS:
One of the most irksome experiences of online purchasing is facing issues with payment. This is usually the point where buyers get frustrated and leave the purchase halfway through. LMS eCommerce integration helps avert this problem by providing a fast and efficient payment gateway which take the customer to the payment stage will ease.
Give your customers the treatment they deserve
Getting the best LMS with eCommerce would bring a powerful tool to your company especially if you are planning to sell a variety of courses with additional products to a relatively large audience. Here are some of the components which may add greatly to your customer's learning experience.
The integration LMS eCommerce would provide security for each transaction. Your clients will be able to purchase multiple products at once using the eCommerce's cart feature. Also, most eCommerce platforms will offer a range of popular payment methods which may range from PayPal, Skrill, and numerous major credit and debit cards.
All of the transactions will take place through a secure network provided by the eCommerce platform. Depending on the eCommerce system you decide to use, many will enable you to create promo codes and virtual gift cards. Promo codes and gift cards can be excellent marketing tools as they can generate and increase sales. They also offer potential clients the opportunity to try out the eLearning courses at a discounted price. This is pure gold, the best LMS with eCommerce will take your company selling plan to the next level!
By integrating your system with an eCommerce store, you'll be increasing your revenue by selling additional detailed content, eBooks, and premium eLearning courses. Setting up your business has never been easier and if you're in doubt about anything, remember that there is a team of highly trained consultants who will help you every step of the way.