Top 5 eLearning Software Companies in Mumbai

Are you looking for the best eLearning software for your organization? You don't know where to start? — In this post, we will share some points which need to be considered before opting for any eLearning software Companies in Mumbai.

You can find around 100's of eLearning software companies in Mumbai, India. All the companies offer significant features, but some of them are really outstanding in terms of innovation, setup, technical support, customer support, and creativity.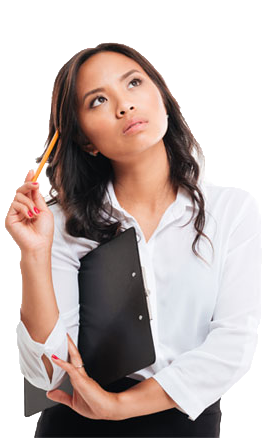 Here are the things that you should check about eLearning Software Companies in Mumbai:
Case Studies: Always check the case studies and how the LMS has helped organizations to grow and optimize their learning and development needs.

Customer Experience: The LMS's purpose is to provide the best experience, making sure that the user gets the proper treatment. The experience of other companies with the product would give you more tools to determine if the platform is really the one that you need.

Clientele: The number of clients which are in contract with the LMS company talks a lot about them. This helps you decide whether it's a good idea to opt for that software company or not.
Which characteristics should have eLearning Software Companies in Mumbai?
Support: Is the company offering 24*7 technical as well as customer support for all your major and minor requirements? Only then you should go ahead with the company. For example, Paradiso Solutions always supports the customers real-time and offers dedicated technical team and an Account Manager supporting every aspect of your experience.
Integrations: Do you save cost by leveraging the LMS's technology to your current digital investments? You will need more integrations and customizations. Make sure that the LMS offers a large number of integrations with various other tools, so you can customize as per your business need. Paradiso LMS offers 100+ third-party integrations which can fit into your business process.
Features: Explore the features, perform a comparative study by using comparison tools and analyze the best fit for your business. eLearning software offers a great number of features but are they really useful and fit into your requirements? That's the major challenge for most of the companies and institutions. That's why you need to compare, first at all, the features and pricing and shortlist only those which offer what you are looking for instead of what they want to sell.
Let's check the Top 5 eLearning Software Companies in Mumbai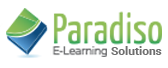 Paradiso Solutions offers a friendly and easy to use LMS that can be integrated with more than a hundred apps like CRM, eCommerce, CMS solutions and video conferencing, all together, to create a better eLearning experience.
In addition, our eLearning Platform is fully customizable to fit all your requirements. It is also mobile compatible, adapted for social learning, has robust reports and supports multi-tenancy.
MPS Interactive
LMS developer that provides eLearning services to create a good eLearning experience and custom design. They have features as such Gamification, Managed Learning Services, among others.
The Boston Group
The Boston Group creates custom online content and courseware. They offer services in employee induction, management training, product training, Salesforce training, and Customer training.
NIIT
They are an eLearning company that offers managed training services. They develop eLearning platforms and eLearning content. Their LMS is called offer the KnowledgeHub™.
Upside Learning
Upside Learning is an eLearning provider that includes Custom eLearning, Multi-device/ Responsive eLearning, Games & Gamification, Performance Support, Rapid eLearning, Translation & Localisation, Video & Animation, Testing Lab for Multi-device eLearning, Onsite ID Resources and Instructor Led Training.
Are you ready for this transition? Here you can get a free demo to prepare yourself for your entrance to the eLearning world, send an email to [email protected].