Top 5 eLearning Software Companies in Mumbai

E-learning software saves significant time and resources on task management and scheduling through the provision of high-end multi-functional solutions for learners and educators. Are you looking for the best eLearning software for your organization?

You can find around 100's of eLearning software companies in Mumbai, India. However, all the companies offer significant features, but some of them are really outstanding in terms of innovation, setup, technical support, customer support, as well as creativity.

In this post, we will share a checklist which needs to be considered before opting for any eLearning software companies as well as the 5 top ranking elearning software companies in Mumbai.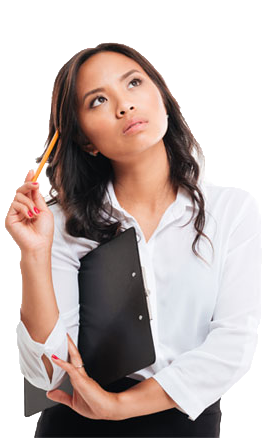 HERE ARE FEW THINGS YOU SHOULD CHECK BEFORE OPTING FOR ANY ELEARNING SOFTWARE COMPANIES IN MUMBAI
1. Case Studies
Always check the case studies and how the LMS has helped organizations to grow and optimize their learning and development needs.
2. Customer Experience
The purpose of LMS is to provide the best experience, making sure that the user gets the proper treatment. The experience of other companies with the product would give you more tools to determine if the platform is really the one that you need.
3. Clientele
The number of clients which are in contract with the LMS company talks a lot about them. This helps you decide whether it's a good idea to opt for that software company or not.
4. Robust Quality Assurance
The eLearning company you select should be able to provide you a high-quality solution within the budget, estimated timeline and scope ofwork. Further, it should have a robust quality assurance process to ensure the final product you receive is free of technical glitches and errors.
 5. Availability of Resources
 Ensure that the eLearning company you select has a predefined library of resources such as images and templates, along with required licenses to use the e-learning development software. eLearning companies with experience in implementing eLearning courses in organizations like Paradiso and converse with them about their experiences. Their lessons offered can help you anticipate and plan for possible pitfalls that may occur during the implementation processes. 
6. Support
While your search is on, make sure the company is offering 24*7 technical as well as customer support for all your major and minor requirements? For example, Paradiso Solutions supports the customers with real-time issues and offers a dedicated technical team and an account manager supporting every aspect of your experience.
7. Integrations
Make sure that the LMS offers a large number of integrations with various other tools, so you can customize as per your business need. Paradiso LMS offers 100+ third-party integrations which can fit into your business process. 
8. Features 
Explore the features, perform a comparative study by using comparison tools and analyze the best fit for your business. eLearning software offers a great number of features but are they really useful and fit into your requirements? What outcomes do you expect from elearning and how will your enterprise meet its business goals?
Let's check the Top 5 eLearning Software Companies in Mumbai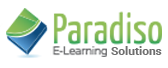 Paradiso Solutions
With Paradiso you can be sure that you will get rapid course development, gamification based assessments, mobile learning compatible content, simulation-based training, induction training hours, custom course creation, content based on training activities and compliance training.
Paradiso Solutions offers a friendly and easy to use LMS that can be integrated with more than a hundred apps like CRM, eCommerce, CMS solutions and video conferencing, all together, to create a better eLearning experience. In addition, Paradiso eLearning platform is completely customizable and fits all your requirements. It is also mobile compatible, adapted for social learning, has robust reports and supports multi-tenancy. 
Think and learn
Byju's is the common name for Think and Learn. It is an ed-tech company and the creator of India's most loved eLearning application. It helps in creating better learning experiences for students. It provides a platform to quench learning thirst by setting up a team of high professionals for imparting quality knowledge. This educational technology and online tutoring firm has created a K12 learning smartphone app that offers highly effective, adaptive, and engaging learning programs. These programs not only serve school students but also train students for various competitive exams such as CAT, IIT-JEE, IAS, GRE, etc.

Zeus Learning
Zeus Learning is a multi-award–winning e-learning software company in Mumbai for custom online courseware. It incorporates proven methodologies, inputs of highly qualified personnel, and a highly responsive approach to managing deliverables. Zeus learning delivers learning opportunities in enterprise digital learning with content and learning methods that are flexible, robust, and can be delivered at scale with ease. With these offerings, Zeus learning helps businesses to achieve maximum efficiency for the learning investments, thus helping build a learning organization poised for success.

NIIT
NIIT is one of the best eLearning software companies in Mumbai that offers managed training services. Their LMS is called the KnowledgeHub™. It is a market-leading learning outsourcing company that provides managed training services including custom content development and curriculum design, learning administration, learning delivery, strategic sourcing, and learning technology. NIIT also offers technology based 360° learning and school support solutions for K-12 segment

UpGrad
An eLearning provider, UpGrad provides a higher education platform providing rigorous industry-relevant programs designed and delivered in collaboration with world-class faculty and industry. Listed among the best e-learning software companies in Mumbai, it is largely focussed on online up-skilling programs for data science, technology, and management. Apart from it, UpGrad is also committed to provide training enabling the students to learn anywhere and anytime.

To get more information about lms and its benefits, click here. Please visit our website at paradisosolutions.com, send an email to [email protected] or call us to talk with one of our LMS experts at +1 800 513 5902
.