Top 5 eLearning Software Companies in Mumbai

Elearning is presumed to grow at exponential rates, and this isn't really surprising. With the advances in technology in recent times, e-learning has gone through changes of unprecedented magnitude. Due to the number of mobile devices available and the continuous expansion of internet and networks across the world, distance has long since become moot as a barrier for effective communication. And this definitely impacts elearning directly, as now the opportunities for students the world over to access world-class content available anywhere across the world becomes feasible and is only becoming easier by the day. 

Speaking of elearning companies,  your search for the best elearning companies in Mumbai comes to an end as we present you with the current top 5 elearning companies that can fulfill all your requirement and is is playing a key role in keeping up with the latest e-learning trends in 2020.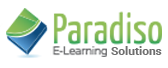 Paradiso Solutions
Paradiso Solutions, located in Pune, a cloud-based solution that unifies virtual classroom, social, mobile, and e-commerce capabilities on a single, scalable platform. We are not trying to brag about our LMS, but it is one of the best when we talk about eLearning platforms and content development. With Paradiso, you can be sure that you will get rapid course development, Mobile Learning compatible platform and content, Gamification, Simulation-Based Training, Custom Course Creation, Induction Training hours, Compliance training, multitenant, multi-language, and more. 
Also this friendly and easy to use LMS can be integrated with more than a hundred apps like CRM, eCommerce, CMS solutions, and video conferencing, all together, to create a better eLearning experience. In addition, our eLearning platform is fully customizable to fit all your requirements. It is also mobile compatible, adapted for social learning, has robust reports, and supports multi-tenancy. 
Vivify Solutions Pvt Ltd
Vivify Solutions is one of the leading service providers in the field of elearning and video. Listed among the best elearning companies in Mumbai, it is an innovative and efficient solution provider to all your e-learning requirements. The company executes its client would imagine and add their own touches to it. Vivify designs and creates animated videos and e-learning courses in a way that makes learning 'easy to grasp' and 'interesting'.
Stylus Solutions Pvt. Ltd
Located in Andheri, Mumbai, Stylus Solutions delivers effective elearning courses that are well designed with selective colors, effective tracking, easy navigation, attractive animation, interactive screens, and bundled with fun to make them interesting. They offer personalized and interactive elearning courses, assessments, and are also into instructional designing. 
Shezartech
Shezartech, a Mumbai based elearning company creates custom online content and courseware. They offer services in employee induction, product training, and customer training. Also, this award-winning technology solutions company platform is cost-effective and they come with a course library. 
Skilldom Learning Solutions
Skilldom Learning Solutions provides custom eLearning services and Platform Customization, Authoring Tools, Translation and Language Services, Instructor Training, Game-Based Learning, Mobile Learning, Consulting, Advisory, and Courses Library for quick consumption. 
With the best elearning company in Mumbai comes the best features, listed below are the top 7 right set of online learning features that you can directly map with the chosen elearning company.
Online enrollment

Reporting and data analysis

Live feedback and assessment

Quality content

User integration

Easy payment methods

Motivational triggers with gamification
E-learning is here to stay and is expected to keep growing tremendously globally. With competition getting stiff in this space, Paradiso emerges as a cloud-based solution that unifies virtual classroom, social, mobile, and e-commerce capabilities on a single, scalable platform.  
Start your eLearning journey by setting up a demo with one of our sales representatives and build an engaging learning experience by the hand of the best eLearning companies in Mumbai.
To schedule a demo meeting, send us an e-mail to [email protected]