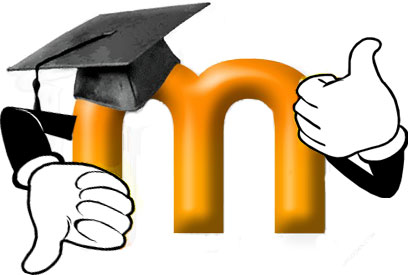 Future of moodle LMS and moodle partners
Remote Learner US no Longer moodle partner as Remote Learner UK is bought by Blackboard
Recently it was announced that Blackboard has acquired Remote Learner UK in the latest buy-up of Moodle-based LMSs, echoing Blackboard's purchase over three years ago of Moodlerooms. Although the UK version of Remote Learner will continue to be a Moodle Partner, it appears that the Remote Learner US is no longer partners with Moodle. It is clear now that Moodle's attempt to control distribution and support using its partner network is failing, and that Moodle's future rests on its viability as a platform, rather than a product like Drupal or WordPress.
Once the Moodle Partner manages to get enough clients, they end up being bought by a larger company – like Remote Learner and Blackboard – which often ends up as direct competition to Moodle. The real value of Moodle comes from third party developers like Paradiso Solutions, who take Moodle as the basis of their LMS, then customize it and add more and more features, adding 5x more and smoothing out many of the issues inherent in the original Moodle code, many of which are discussed in a previous blogpost.
 Paradiso LMS offers many features that are absent from Moodle and yet represent the exciting future of e-learning, such as cloud hosting, gamification, performance management and social learning, to name but a few. Paradiso LMS also has an incredible easy to use UI and 24/7 support. This is what makes Paradiso and others like us a great alternative to Moodle, and many customers are choosing to go for an off-the-shelf solution as opposed to employing a team of developers for a one-off customization.
Moodle LMS is built for education sector in mind. So for corporate needs, Moodle needs to be customized heavily. Paradiso LMS has already added all the features which are needed to server corporate training needs.
Related articles across the web