Salesforce Channel Training inside Salesforce using an LMS
Salesforce LMS for Salesforce Channel Training 
Companies and sales organizations today are looking for ways to differentiate their channel partner programs and at the same time increase partner adoption. An integral component to sales effectiveness is providing channel partners with the tools and information they need during the sales process. This is brought to you in the form of Salesforce channel training that comes as a bundled package with the Salesforce LMS product. 
It is important to think of channel partners as an extension of your existing direct sales force. It is incumbent upon you to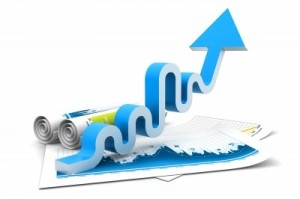 ramp up new channel partners via the crucial Salesforce channel training initiatives and get them selling out of the gate.
Just as your sales teams are inundated with new product information, put yourself in the shoes of your channel partners whose line card could consist of up to 20 different vendors or more. This'll help you understand the importance Salesforce channel training holds. When it comes to the pressure under which the sales team are usually breathing, these types of trainings come as a respite for the gasping folks. 
Paradiso Solutions, with their full-featured Salesforce LMS have the ability to better train their partners via Salesforce channel training, by creating courses for certification as well on demand content. Partner engagement and success are now quantifiable with metrics and at the same time gaps can be addressed. Take an LMS Demo right away!
Another use-case scenario would be if a channel partner registers an opportunity within Salesforce.com, certain "triggers" could be created providing "Just In Time" information and resources in the form of videos, product reviews and training material that will help in the sales process. These and many more benefits of Salesforce LMS can be experienced with the implementation of Salesforce LMS. Given below is a precise lowdown of the features of Salesforce LMS that you definitely wouldn't want to miss out on.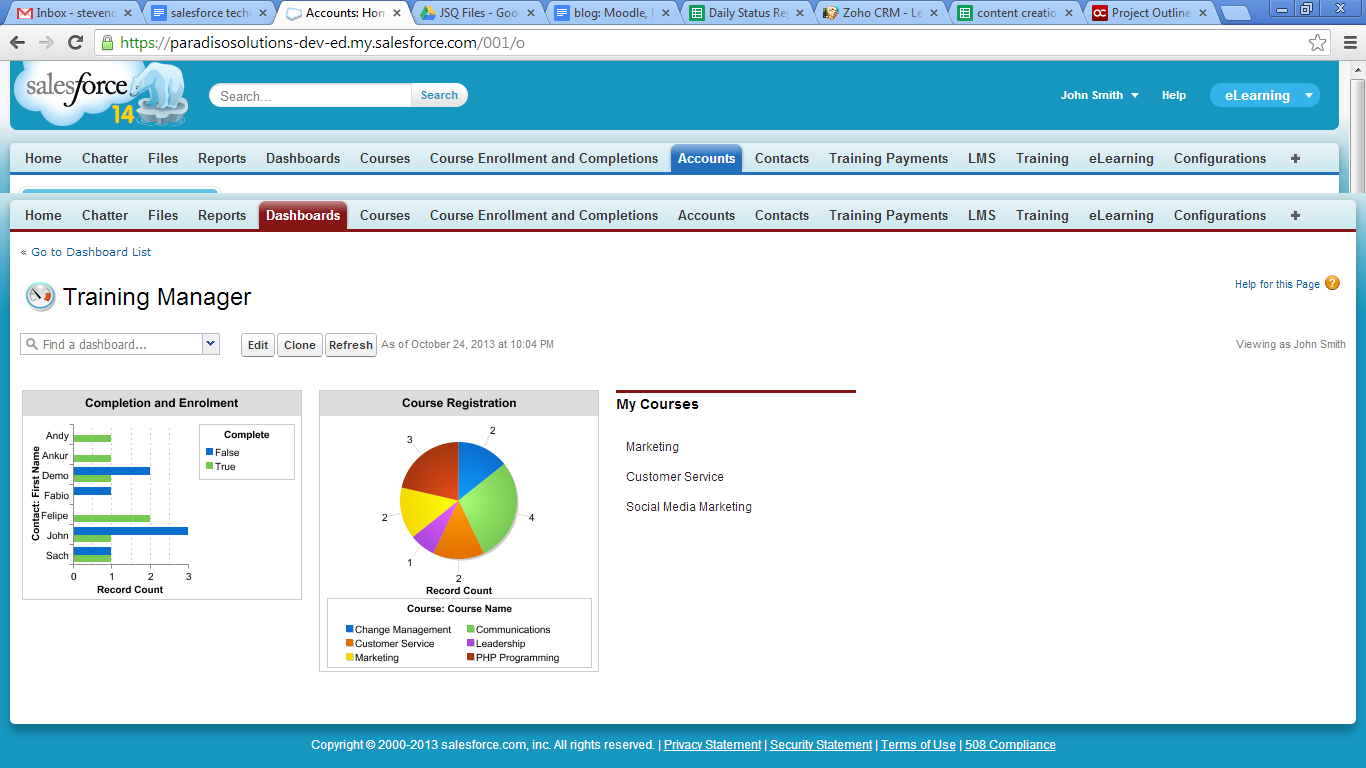 Thus, Salesforce channel training will help in:
Reducing the sales cycle

Increasing closing ratios and deal sizes

Creating a more knowledgeable and effective channel.
Benefits:
LMS allows for an end-to-end e-learning solution within Salesforce

Course registration to payment management; online classroom to online communication and collaboration happen within a single platform sign- on (SSO)

Full featured LMS that provides integrations with more than 100 premium software platforms

Online course library of 1000s of courses

Access course and certification results directly from Salesforce.com

Training data is stored in Salesforce.com objects for easy access

Access to training data from Salesforce.com dashboard and reports
Features:
Ready-made as well as custom-made e-learning packages to suit your needs within the Salesforce LMS

The multi-tenancy feature helps in extending your enterprise to your channel partners, without the other partners even knowing they are in the same LMS
Mobile learning aids anytime, anyplace, any device learning for the learners on-the-go

Sequenced learning assists in providing continuous coaching to increase the engagement and motivation around the goals of the learners

Embedded learning helps in making the training available in the LMS within Salesforce

Another striking feature of the Salesforce LMS is the

 Just-in-time training, which gets triggered by dynamic action on the part of the learner, i.e. When

 he takes or completes a set benchmark
 Functionalities include:
Full tracking and reporting capabilities

Calendar Events

Discussion Forums

Chat rooms

RSS feeds

Blogs

Wikis

Groups

Quizzes/surveys
About Us 
At Paradiso Solutions, you can find the right combination of technical excellence, outstanding design and effective strategy as we serve these in the form of an outstanding LMS across the globe. We utilize both continued technical and intellectual education to enhance each project brought to us. This helps us place our clients in the world of technology with class, while meeting and exceeding their expectations. We focus on building quality e-Learning platforms, mobile applications and course creation. 
Call us now at +1 800 513 5902 to talk with an LMS expert today or just drop in your details and one of our LMS experts will call you. Contact us Now!