Let's Talk LMS – A Glance at Learner Management System and Why You Need It.

Online learning is all the rage right now. With all its benefits like the seamless blend of traditional classroom and virtual information, scalability and engaging content, among others, it is no surprise that e learning is rapidly taking over a large number of industries and domains.

 

 But simply adopting e learning is not enough.

 

To implement a truly successful e learning program, there is one tool that must be incorporated into the organization; a learner management system.

 

If you have heard about e learning, you most likely have also come into contact with the term learner management system, also known as learning management system or an LMS.

 

 So what is an LMS?

 

According to Wikipedia, A learning management system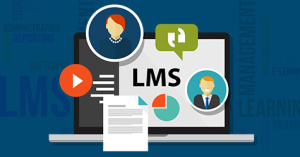 (LMS) is a software application for the administration, documentation, tracking, reporting and delivery of educational courses or training programs.
To simplify things, a learner management system is a tool which makes the creation and management of online training material much more efficient and easy.
LMSs have a number of features that help the organization to carry out a successful e learning program
Course Management tools

Course creation and delivery tools

Social learning and Mobile/Offline Learning

Performance evaluation

Analytics and Reporting

Blended learning
And many many more.
Now, like any other technologies, organizations may have to take into consideration a number of possible challenges when implementing a learner management system.
Not taking account of hidden costs:

Many organizations feel dissatisfied with their learner management systems as they fail to take into account the costs that may arise apart from the overall costs, for example vendor charges, advance support fees, maintenance costs.

To avoid overshooting your budget, make sure you do your research well and make provisions for any hidden costs that may be incurred for your LMS.

 

Unclear Goals:

For any successful endeavour, the first and most significant step is to outline clear goals that are to be achieved. 

A learner management system is no different and organizations need to have a very clear and precise understanding of why they need the LMS and how it will be used for maximum benefit. The motivation behind your

LMS

purchase cannot be ambiguous.

 

Not appointing dedicated teams:

Since a learner management system is a technology that may need specially skilled people to effectively manage, it becomes important for the organization to appoint a particular team to implement the LMS.

Without a dedicated group effort, it will be difficult to implement an LMS successfully.

 

Lack of integration capability:

Once again, ample research is a must before making an LMS purchase. You have to make sure that the current resources you have are compatible with your learner management system, like your e learning courses or any third party softwares that may be in use.
While these challenges can dissuade you from wanting to purchase an LMS, they can most certainly be overcome, with the right amount of planning and perseverance.
Still not convinced? No worries, here are a few awesome benefits that a learner management system can bring to your organization, that will solidify your decision in purchasing one.
Facilitates remote learning:


A learner management system ensures that learners can access their courses from anywhere, on any device at any time convenient for them and gain equal benefits from the elearning as local employees.




Mobile and offline learning features make anywhere, anytime learning possible through the LMS.



Instant performance evaluation:


Through the use of powerful evaluation and performance tracking tools, an LMS can help the learner keep track of his progress as soon as he finishes his courses, helping the organization maintain regular track of the learner's progress.

 



Reporting and analytics made easy:


Learner management systems also facilitate efficient reporting and analysis of learner performance, helping the organization gain a good outlook of where the learner is doing well as well as where improvements are needed.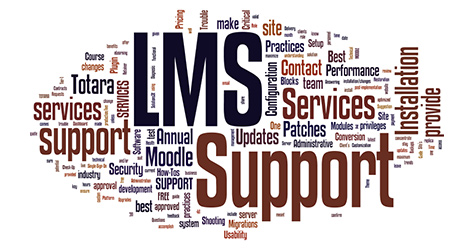 Consolidated elearning:


A

learner management system

stores all the elearning data in one convenient place from where the learner can easily access it as per his convenience. No more hunting for data all over the system, all the learner has to do is log in to the LMS and he has instant access to all his courses.

 

Saves time and cost:


Since all the information is deployed virtually through the LMS, the need for instructor fees, classroom fees, transport and other costs is reduced and consequently the organization's expenditure is considerably decreased.

Similarly, since the planning and developing the learning content is taken care of by the LMS, the time that would be spent on these activities is decreased as well.

 

Simpler courses, higher engagement:


Learners respond better to shorter and more fun courses than long boring written material. With a learner management system, and its plethora of features like gamification, social learning and more, learners find themselves more engaged and motivated for elearning, thanks to the shorter, fun filled and interactive courses the system offers to them. They will no longer want to run away from their learning, but rather look forward to it.
Well, these are just a few of the awesome benefits that a learner management system can bring to your organization.
So why remain stuck with boring and tedious elearning processes when you can upgrade to an LMS today and make your organization shine!
To know more about the amazing benefits of using a learner management system in your organization, Get in touch with us at [email protected] or Give us a call at +1 800 513 5902 to talk with our LMS expert today!