Something To "Count" On – LMS for Banking and Why You Need It

It is a known fact that banking is one of the most essential pillars of the modern economy. It is also one of the industries with the highest level of competitiveness, where information is power and the slightest of errors can cause massive catastrophes.

Surviving in this fierce domain is no easy feat, and the biggest advantage a finance company can have is their employees.

Yes, the employees. They are the face of your organization, the thread that ties the organizations to the customers, the bearers of the organization's brand.

So there's no question that having efficient, well trained and conversant employees are absolutely essential to maintain a competitive edge.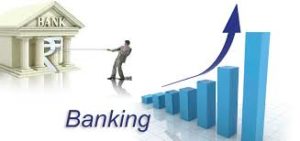 The banking sector, while relatively new to adopt online learning technologies, is indeed coming around and warming up to the innumerable benefits that an LMS for Banking can provide for their employees.
"With great power comes great responsibility". Though it is a dialogue from a movie, in the case of training in the banking sector it is a perfect fit. Indeed, the greater standing an organization has in the industry, the higher the expectations are for the employees to keep up the competitive standing of the organization.
The need for consistent and regular training and retraining for bank employees.
Effective customer relationship training
Consolidated, easily accessible training courses
Remote training capabilities
Easily updated training material
Compliance training programs
Now with so many challenges to overcome, the best solution for the most efficient training is to adopt eLearning, specifically an LMS for Banking.
Let's take a look at how a Banking LMS combats financial training challenges to provide the best training experiences to employees.
Banking is often considered to be quite dull a subject. It can also be quite complex to understand. An LMS for Banking helps break down these courses into smaller, easier segments so that the employees are able to grasp the essence of the content to their full potential.

Also, blended learning provided by the learning management system makes the learning process interesting and innovative, rather than just learning through traditional classroom setup.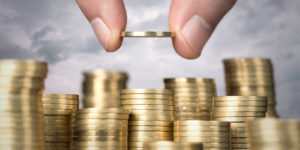 Banking LMSs are used for providing more efficient and updated training materials to employees, with the capability to easily update content as and when there are newer developments in the banking sector.

Tools like learning paths and extended enterprise enable an

LMS for Finance

to provide training knowledge on different levels, which is particularly useful in the finance industry where there are a number of different product lines and varied office branches.

A shared learning culture is important in the banking sector, particularly considering that bank employees deal with people for a majority of their time. Social learning facilities in a banking LMS greatly help with this challenge by allowing employees to collaborate and communicate with each other through the LMS.

Remote training tools like mobile learning, offline learning help employees across different branches or locations get the equal benefit from their training through the Banking LMS. Bank employees have extremely grueling work schedules so through these functions they can continue their work without having to miss out on important training sessions.

Since the banking industry deals with money directly, they are answerable to the government of the country they are located in. consequently, they have to abide by certain guidelines, policies, and regulations, and every employee working in the organization has to be well versed with these details at all times.
Fortunately, an LMS for Finance is designed in such a way that each employee gets the highest level of compliance training, making use of innovative tools like game elements, quizzes, situational analyses to make the compliance training more palatable and easier to retain.
Well looking at all these benefits, there's no question that an LMS for Banking is the go-to solution when it comes to training in the banking sector. This is indeed one system you can "bank" on!
 Wondering where you'll find a learning management system which encapsulates all these things? Look no further! Paradiso LMS for Banking at your service.
Give us a shout out at [email protected] or call on +1 800 513 5902, and talk with our LMS expert today!