What is Moodle Multi Tenancy?

The multi tenancy feature allows a single learning management system to be used by different clients, vendors and partners. In the context of Modular Object-Oriented Dynamic Learning Environment, multi tenancy allows multiple Moodle sites to run on only one copy. Separate instances can be managed within a centrally managed setup.

Some time ago, whenever any LMS solution is needed for different target audiences, a separate LMS platform for each had to be created. However, with the emergence of multi tenancy feature, running multiple Moodle sites can be made much more efficient and even cost effective.  

Who will benefit from this feature? Basically, organizations and corporations with more than one Moodle site can benefit.

These include global organizations with several regional entities that require distinct learning environments; school systems that manage individual schools that need separate but centrally managed Moodle systems; and training organizations with different customers who require their own learning space.  

What are the characteristics of having the Moodle Multi Tenancy?  

1) A centrally managed administration

For security items as well as performance settings, system parameters and network values, only the super administrator can set them up and be able to view information from all of the instances.

2) A locally managed administration

On the other hand, for locally managed administration items such as local users, courses and grading, the tenant administrator is put on charge. Permissions can be managed using roles and capabilities. Also, it is possible to set values centrally, but allow changes or modifications at the local level.

3) Cost effective

Because the system only has to be run in one server, the costs for hosting and managing will decrease. Also, with the Moodle Multi Tenancy feature, costs for licensing of the underlying software such as operating systems and database management systems may be reduced.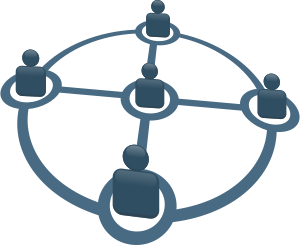 4) Separation of users
All of the clients will be able to access the same system. However, they can interact with the system without having to worry that other users can access their information. This is because the users will only be able to view the specific contents geared towards them.
5) Unique branding
The separation of users means that each instance can have its own unique landing page and even a fully customizable branding. Also, each instance or tenant can have its own language and theme. In fact, the tenant administrator has the power to make any changes within that instance. Aside from having specific environments for each tenant, they can also have subtenants with their own subdomains.
6) Single sign-on
With the SSO feature, users only have to enter their username and password once in order to enter all the instances that the user is permitted to have access to.
7) Data aggregation
With a collection of date with the same database schema, data aggregation can be made more convenient. This makes running queries across users, collecting data as well as looking for trends easier.
 Moodle Multi Tenancy Video
Finally, we expect you implement all these characteristics of the moodle multi tenancy integration would fit perfectly with your e-learning needs. Please, call us at +1 800 513 5902 to talk with an Moodle LMS expert today, you can also email us at [email protected], or chat by clicking on the bottom right corner!