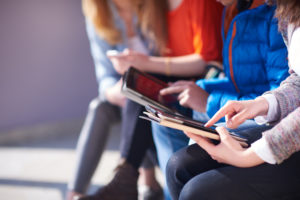 Many of the educational and training processes that are provided today look for the user's comfort in the learning activities. Generating a suitable space for the realization of an educational or training process is essential for the success of it. On this occasion, we will talk about offline training platform and its benefits in the e-learning industry.
The Offline training platform offered by Paradiso LMS is available for Windows 10, Mac OS, Android and, iOS. The Offline version of our LMS is a downloadable Application that can be used for students to read content, watch videos or take quizzes. The Application allows to synchronize and download some activities content, so students can access into them without an internet connection.
Paradiso LMS gives you the chance to have your training system in your cell phone or mobile device with our Offline SCORM player and let you access the LMS content without the need of internet connection. So if the user is outside his workplace and doesn't have a fixed Internet connection, he will be able to take most of the contents offline and take advantage of the free time to advance the training program.
Companies and educational institutions whose learners don't have continuous internet access and need to educate them via offline courses would benefit by integrating this offline training platform with their e-learning platform. All data and progress in the offline player are synced automatically with the LMS.