Paradiso LMS – A Result Driven E-learning Software!

Carrying a rich experience in the e-learning domain, we bring to you an awesome LMS from Paradiso Solutions. We are a name to reckon with in the L&D industry, and it's not us but our clients who back our claims. The LMS we put forth is easy to use and customizable, but is still robust enough to support the global training demands of any organization. Our elearning software is here to give you a competitive advantage over your emulators. You've got to experience our LMS Demo, to know it better!

Elearning software like an LMS is changing the face of L&D industry, or we can say is becoming the new face of e-learning industry. It's getting accepted in both, academic institutes and in corporates with equal consent. Such elearning software come with an entire suite that provides a myriad of features for different level of users, right from the admins to the learners.
Who is to Benefit from an Elearning Software?
Elearning software brings along with itself two important antecedents, i.e. ease of use and accessibility. It allows you to create, manage and distribute course content from anywhere and on any device. Elearning software serves to be a fantastic tool for companies who specialize in staffing and training the workforce to become industry-ready. In addition, companies that seek development of its employees through imparting continuous education can benefit immensely by incorporating an elearning software like an LMS.
Nevertheless, elearning software is primarily meant to be a perfect fit for educational institutes. They play a pivotal part in delivering courses to students in schools and colleges. It's just in the last 4-5 years that the marketing and advertising agencies, have identified the importance of such elearning softwares and are now using it to deliver training to its workforce as well as customers.
Features of an Elearning Software
Leaf through some common elements or features that an elearning software would normally exhibit.
1.Gamified Lear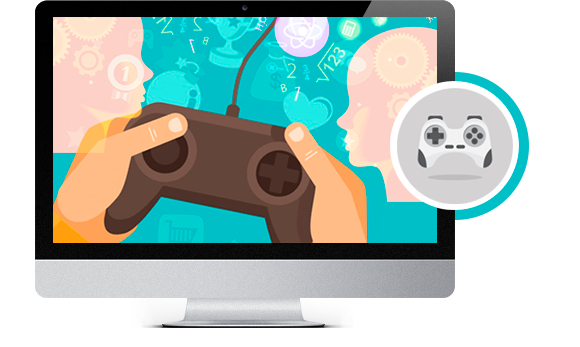 ning
Elearning software brings in the aspect of gamification in elearning. Learning no more remains drab, but gets enjoyable as the learner progresses through his learning curve. The incorporation of game elements like earning points, coins, badges, trophies, leaderboards etc., keep the learners motivated. They are able to retain and remember more of what they've learned.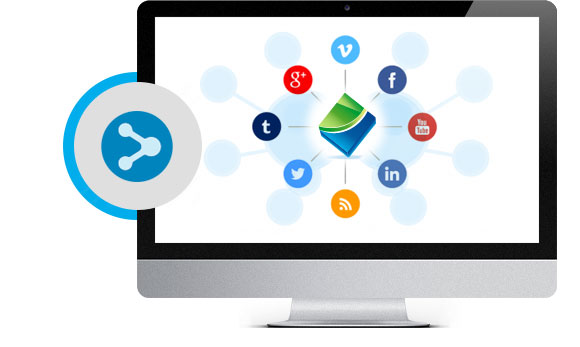 2.Social Learning
To tap into the majority of learning that usually happens outside the classroom, our elearning software imbibes the aspect of social learning. The collaboration allows the learners to undergo training via social media channels like Facebook, Twitter, Wikis, etc. This aspect of elearning software makes learning process faster than the traditional method.
3.MultiTenancy
With multi tenancy in your elearning software, you can login into the interface of multiple databases / clients /  customers / partners in one instance. All the tenants / clients will have access to view their learning content, but not of the other tenants. They wouldn't even realize they are in a multi-tenant LMS with our elearning software.
4. Mobile Learning
Mobile learning is the in thing of today. People are getting busier by the day and hence, the learning process for them should be mobile as well. Something they should be able to carry wherever they go. With our elearning software, we've tried to provide all the features of the LMS, even on the smaller screen sizes.  
Elearning today is all about blending of various sub-platforms of e-learning. All the instructor-led sessions, classroom trainings, virtual classroom trainings, mobile learning and gamification all are blended into one elearning software to provide a holistic learning experience.
6. SCORM / AICC / Tin Can API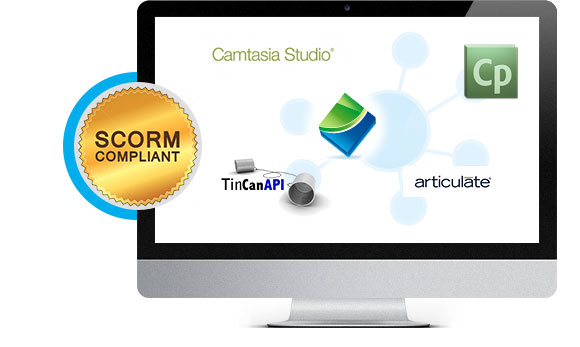 Bring on any type of SCORM compliant course content and our elearning software will play it smoothly. Besides, the integration of Tin Can API makes social learning an important aspect that pitches in social learning with the elearning. 
7. 100+ LMS Integrations  
Our elearning software integrates with 100+ web-based platforms to give you complete peace of mind. You can seamlessly collaborate two platforms like Salesforce LMS, Shopify LMS with minimal guidance and no major IT integrations required. Also, these integrations support single sign on (SSO), auto-enrollment and many other useful features. 
8. Paradiso Composer – Course Authoring Tool
Paradiso Composer is the course authoring tool of our elearning software. This tool is based on HTML5 and can be accessed easily on any device, be it desktop or mobile. Paradiso Composer is very easy to use and requires very less system requirements and produces SCORM compliant course content.
9. E-learning Course Library
Our elearning software has more than 5000 on-demand online employee training course library available readily. All the available courses are SCORM and AICC compliant. This aspect of the elearning software is the most cost-effective option, because deployment happens rapidly and that too at a fraction of the cost incurred while building courses from scratch.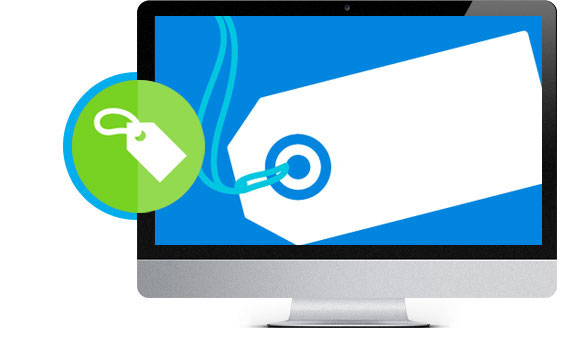 10. White Label LMS Branding
Get a tailor-made LMS to carry the corporate identity of your organization with our elearning software. You can easily upload your corporate logo, images, icons and theme to match your company's image. The white labeled product also adds value to your product portfolio.
So to say, our elearning software is here to bring change the way elearning is looked at. You can easily create, manage and distribute your course content using our best LMS. If you are looking out for someone who can assist you with the elearning software's technicalities, then we would love to speak to you. Contact us Now!