Scalable Web Meeting Solutions made Possible with LMS Webex Integration

With the organizations growing vertical and expanding horizontally, there arises a need when the allies are required to congregate in a single, centralized and cost effective middlemost i.e. A meeting. It is all in that one momentous meeting, that routine ramblings eventually outcrop into fruitful results.  Meetings play an important role in the life of the business and hence all the hubbub for giving it its due importance. Now, how about getting the learners in the LMS in a meeting via a web meeting solution. Sounds untrodden? Read on…
LMS Webex Integration – What it brings to the Table!
What are meetings without its attendees? And given the super colossal sizes of the organizations, getting people to come together at a single place at a single point of time has become next to impossible.  Hence, the need for web meeting solutions… or so to say, LMS Webex integration! This godsend integration is extremely useful for organizations, especially those who have their employees scattered around the globe. Why we say this is because the LMS Webex union also lets you record live meetings to view it later.
Ever heard of Single Sign-On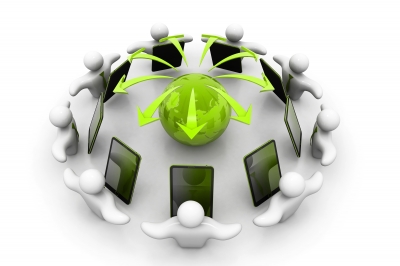 (SSO)? This feature helps you to automatically login to your LMS and Webex instance with a simple click without the need to enter two login details. The LMS stores the WebEx ID and password to ensure Single Sign on between the two platforms.
In addition, the LMS Webex integration helps give your global employees an opportunity to meet each others in real time over the web based portal. In these meetings, not only can the attendees see or hear each other, but also the flow of content between them becomes possible. Delivery of presentations, sharing of documents, demonstration of application interfaces, controlling of desktop or passing control to other presenters… this and many other feats become duck soup with the LMS Webex integration. Experience an LMS trial now!
LMS Webex Integration – Sounds Easy, but is it?
For the integration of LMS Webex, you'll not feel the need to call your colleagues from the IT department. Let them do the work they are meant for, while you enjoy the ease with which these two portals simply sync with each other. The open APIs enable you to weave these portals together so simply that starting an online meeting might start seeming like a child's play. What we love the most about these integrations is that the users will be able to start Webex sessions directly from the LMS. Easy, isn't it? We aforesaid!
LMS Webex – Different Tools for Different Uses!
When it comes to elearning, there are three different types of learners an organization will usually run into. Namely, they are bucketed into listeners, watchers and the experienced. However, when LMS Webex blend together, all the three learner types stand to benefit. Also, Webex has given you the provision to select from the myriad of tools they dish out. These tools help the presenters to accurately pin down and act on the given tasks.
Let us tell you about a few Webex productivity tools and what they are used for–
WebEx Meeting Center 
This Webex productivity tool helps pull the discussion together for a rich, real-time web meetings, on the fly or pre-scheduled. This seamless platform is highly customizable and scalable. With the meeting center, you can meet the team in HD video quality, while sharing the content side by side with the video. These advantages automatically mirror on your LMS, once LMS Webex are synced.
WebEx Training Center 
This Webex productivity tool helps you to extend the reach of your training initiatives by combining the utility of video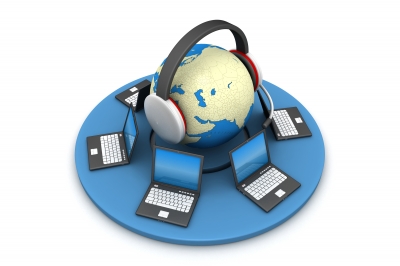 conferencing with the versatile training tools for delivering a high-performance interactive online classroom experience. With the LMS Webex integration, you can schedule a single session or can hold a series of sessions over time and run them flawlessly. Attendees of the meeting from halfway across the world can pitch in without a hitch, and that too on an HD video platform.
WebEx Support Center 
This Webex productivity tool can help you view and control desktops over the web from around the world. This reduces the time and money required for troubleshooting and diagnosing problems.
WebEx Event Center 
This Webex productivity tool comes in handy when an organization has to conduct larger events such as town halls, webinars, press conferences or presentations. Getting together a sizable amount of people at a single time for attending a single meeting is something that requires precise management skills. It is definitely not a feat for the faint at heart. What with the integrated enrollments, lead tracking, impressing prospects, generating leads and getting expert help at the same time, while being able to be relayed over HD quality video and broadcast-quality sound. What more could you ask out of the LMS Webex integration?
Assured Security with the LMS Webex Integration
You can rest assured of enterprise-grade security happening between LMS Webex. This mainly happens becau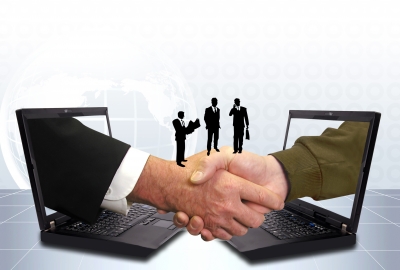 se Webex delivers the meeting data over their private network, i.e. The Cisco Collaboration Cloud. Every time a meeting happens, the content gets switched (much like a phone conversation) and is never stored. This ensures complete privacy that takes place over an advanced security system that enables data sharing without worrying about being hacked. (Also, read our SlideShare on LMS Webex)
Quite Cool? Well… this is just at the outset of experiencing what our LMS can do! LMS Webex is just one of the fantastic integrations, our LMS is subjected to. We have some more of all the more cooler integrations happening at our end. You'll have to experience an LMS Demo to understand things better. Contact us Now!