What is the Khan Academy?

Most people have heard of it. This method is taking the 'elearning world' by storm. However, there are people who still are unaware of it and what this stands for. But, what is the Khan Academy? It's a virtual institution of higher level education and a methodoly where a high number of classes and multimedia information is shared by using videos and a novel online platform. It is also about sharing knowledge and information.
Its Rise
It was created in 2006 as a way of helping students learn mathematics on the web. The founder, Salman Khan is from New Orleans, Louisiana and he was determined to make elearning available to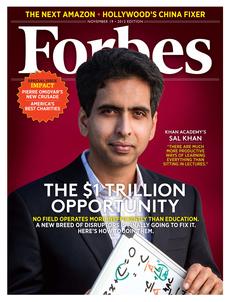 one and all. He gave up his job so that he could impart knowledge to all through this methodology.
The Need for the Khan Academy
We live in an era of rapidly expanding knowledge and information. Education is the key to a successful life but sometimes it becomes difficult when you do not have the finances to pursue your dreams.
You need coaching and sometimes books and study materials may be too expensive for you. You may not have sufficient time and the funds to make it to regular college. You may need help with difficult subjects but you cannot afford one-on-one coaching. This is where this online solution steps in and it can help you achieve your dreams.
The Khan Academy can be found online and anyone can register and start using it straight away. It has a vast library consisting of articles, books, videos, and study materials of all types. You can share your own views and any material that you may like to share with others.
There is material related to business and commerce as well as management and technology. If you want to take up history or psychology, you can do so at this platform. Here is no limit to what you can study.
All this is free and you need not spend a dime. However, you may donate some money if you wish, as a way of saying thank you. People like Bill and Melinda Gates have donated millions of dollars for the development of this novel e-learning platform.
The number of people using this method has grown by the millions. Today, they have millions of online users with public access to thousands of videos, comments and e-documents.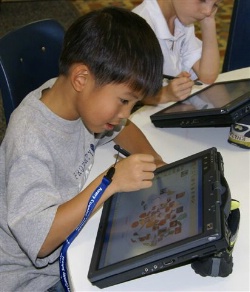 The Future of Khan Academy and E-learning
The Khan Academy is the future of e-learning. In the next few years, it is expected that the number of people having access is going to grow manifold. The academy is also growing rapidly and it is acquiring quite a reputation with the young as well as the old alike.
Learning is not confined to the young only. This is one reason why this methodology is fast becoming the best source of elearning online. People from all walks of like and of any age can acquire new skills and knowledge with free materials on its e-learning website.
You no longer need to feel constrained in any way if you wish to pursue higher instruction. This methodology is your gateway to a better life through high quality elearning. No matter what you want to pursue, there is something for everyone on this website. Now that we already answered the question (what is the Khan academy), you now know what is this about and the main benefits you can have by accessing its platform, or your children.
For more information call us at +1 800 513 5902 and talk with our LMS experts today, you can also email us at [email protected] , or chat with our experts by clicking on the bottom right corner!