PARADISO LMS ONE OF THE TOP eLEARNING PLATFORMS FOR 2020

If you are thinking about training your employees or students using virtual education, you must consider this list of online learning platforms. Before making a decision and choosing a Learning Management System or LMS platform you must know the details of eLearning and what it can bring in terms of ROI (Return of Investment) to your company.

An LMS platform can become the best ally for companies or educational institutions with the intention of attracting users of current generations. Through hooking tools that appeal to the habits of the new generations of students, such as the possibility of taking lessons through multimedia elements or sharing their achievements in social networks, among others. According to the latest study, the e-learning market size was valued at $160 billion in 2018 and is presumed to accumulate substantial growth in the upcoming years.   
An LMS platform can give you another perspective
One of the main concerns in today's learning world is precisely to keep up with the techniques and improve the methods to avoid being left behind in terms of efficiency and connectivity. In this way, the duty of any company or institution is to ensure that these techniques and methods are tailored to the needs of his business, serve their purpose of increasing the physical and intellectual capacity of the users and adapt to their life rhythms.
That's why hundreds of visionaries in the world of education are adopting the use of learning management systems. They allow a better flow of information, efficient resource management, maximum use of time, convenience, practicality, and constant updating.
This is just the tip of the iceberg of what an LMS system can bring to your learning purposes. Online education platforms renew the way of learning, introducing to the world a series of tools that have the ability to meet the technical requirements of any company or institution. Instead of staying in the essentials, a Learning Management Software is in charge of having at the user's disposal all that's necessary for optimal and increasingly precise development of activities both in the area of education and what refers to the labor field.
An online learning platform allows you to create a virtual environment for teaching with features that make it possible for the trainer to deliver interactive, didactic and constantly updated training sessions. Another great advantage of an LMS is that they are carried out in a virtual way, allowing users to take their course from where they are and in the time that best suits them.

What characteristics should a good LMS have?
To obtain a memorable learning experience with an LMS platform you must ensure that it meets features that benefit both trainers and trainees. Advanced reports, constant monitoring possibilities or interactive tools to deliver the contents are some of them. Let's see in detail:
The online learning platform that you choose must have branding options at its deepest cut. Including the possibility of erasing completely the trace of the LMS platform provider and allowing you to replace it for your own brand.
It is important that the platform you choose has authoring tools to create and customize your courses.
A great LMS must have blended learning options that can bring together the best of both classroom learning and eLearning. Paradiso LMS, for example, combines the support of classroom learning with the flexibility of online education. Blended Learning uses Paradiso Learning Management System to teach and support learning in a classroom. Trough the LMS, learners can access high-quality course materials, course calendars and assignments at any time they wish.
Gamification is definitely a must-have for any LMS. To have a variety of gamified options at your disposal will appeal to the creative part of both trainers and trainees.
To bring your users closer and permanently engaged is a problem solved thanks to mobile learning. Giving them the chance to get access, notified and supported from any place and time will ensure a successful and super enhanced learning experience.
This is a category that appeals directly to new generations of users. Social learning not only allows them to share their learning experiences but creates a virtual world of interaction between users where they can access forums, communicate and collaborate with each other, increasing the learning experience with a collaborative environment
Consulting and advisory:
Support is one of the most important things you should count with when choosing an online learning platform. The LMS company that you choose definitely must have a support team available 24/7.
Personalized Learning:
This is a top feature for any Learning Management System. Learning paths and competencies are the best way to optimize training and make your users grow their skills faster and effectively.
List of online learning platforms that can suit your company or institution
Here we have gathered a list with the eLearning platform options that can suit different types of companies or institutions with different features, ways to approach the learning and suitable for big, medium or small companies:
Paradiso LMS

Educadium

CourseCraft

Thinkific

Ruzuku

Create LMS

LearnWordls

Canvas LMS

360 Learning LMS

iSpring Learn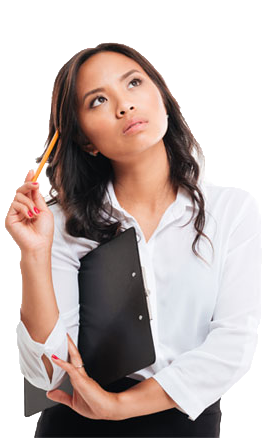 Paradiso LMS is in the top of the list of online learning platforms because it offers a plethora of custom e-learning services to organizations across the globe. Our clientele ranges from corporate biggies to renowned universities. We create innovative tailor-made-e-learning solutions keeping your end users i.e. learners in mind. The solutions we create stand tall on the strong base of technology and research.
Ours is a very robust platform that has a lot of features and integrations, making a complete eLearning tool that fits the institutions and organizations needs. Some of them are:
Course Management:

You can add/remove/edit courses. You also can choose from various activities to make your courses interactive and useful. The LMS for foreign language counts with a wiki, chat, forums, quizzes, surveys, assignments, etc.

Advanced Analytics and Robust LMS Reports:

Paradiso LMS dashboard provides easy access to the system information, enabling you to make the right decisions and gain insight into the data. Paradiso LMS reports is one of the best report builder created to help you with custom and personalized reports.

eLearning portals:

You can employ customized branding for each department in your university, school, company or institutions. You retain centralized control but can still delegate certain functionality to each tenant.

Learning Paths:

You can build Learning Paths according to the students' needs, and provide a more effective eLearning process.

Competencies:

Define the competencies that your students must achieve in order to develop specific skills.

Gamification:

Create a sense of challenge, competition, and fun via a leaderboard for individual courses or the entire program. You can use badges and points as a great way to motivate your students.

Video conferencing:

Our eLearning software can be integrated with video conferencing platforms such as WebEx, Adobe Connect, GoToMeeting, Big Blue Button, Google Hangouts, etc . Get access to remote classes, webinars or online company events right from the Learning Management System platform.

Mobile Learning:

it opens the learning process up further by providing access to learning content on and offline and in any device is convenient – computer, tablet or smartphone.
Get further information about us and purchase our Learning Management System by sending an e-mail to [email protected]