Our Company
Our Company
Paradiso Solutions is a Silicon Valley-based e-learning product and services company dedicated to providing end-to-end solutions for small, medium and large businesses and educational institutions.
Paradiso LMS is a market-leading learning management system developed by Paradiso Solutions that combines traditional virtual classroom-based eLearning methods with cutting-edge techniques such as gamification, social learning and multi-tenancy.
Paradiso Solutions prides itself on its LMS wich offers an easy to use user interfase. It integrates with many popular applications like CRMs (Salesforce, SugarCRM), eCommerce (WooCommerce, Magento) and collaborative working tools (Google Apps, Dropbox), as well as many others. We believe e-learning should be fun and engaging, and work hard to create a culture of innovation and intense customer focus.
Our Team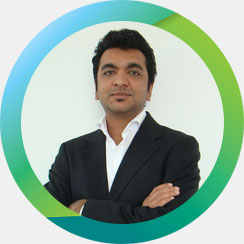 CEO
Sach is considered an expert in the field of online learning technologies. He is the founder and CEO of Paradiso Solutions. He studied business at Harvard Business School and has a masters in Computer Aided Design from the University of Cincinnati. He is a frequent speaker at conferences and author of different online publications. He has various patents in software engineering under his name. Before starting Paradiso Solutions, Sach worked at various start-ups and fortune 500 companies in the San Francisco/Silicon Valley area.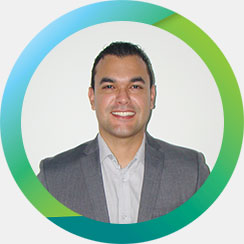 David Quinn
Director of Operations, Paradiso
David is Paradiso's Director of Operations. He incorporates years of experience in e-learning technology and management leading Paradiso's Project Management and Engineering Team. While making sure all quality standards are met within our organization, he provides powerful input to Fortune 500 corporations, State Universities throughout the US and government organizations by optimizing live systems and guiding evolution of internal processes, e-learning tools and platforms.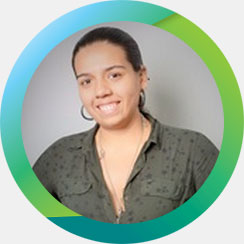 Laura Bedoya
Director of Human Resources
Laura joined Paradiso Solutions as HR Director and oversees all recruitment and staff. She studied graphic design and international relations at university before completing a technical course in HR, bringing a wealth of experience from both the US and Latin American markets. In her free time she likes to travel and experience good food and good company.
Why Paradiso