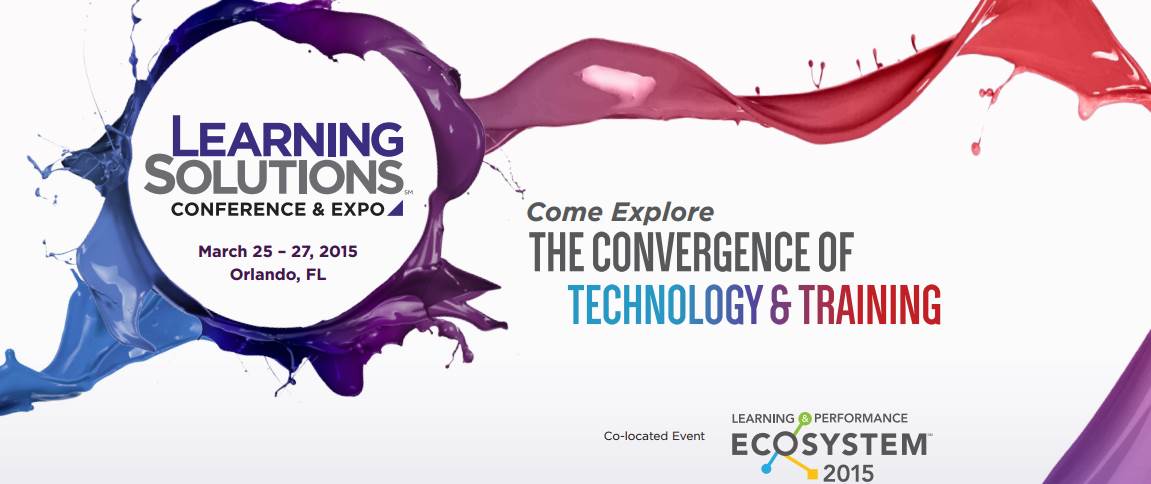 Come Join us at the Learning Solutions Conference 2015

The eLearning Guild hosts major events each year, of which Learning Solutions Conference & Expo is the spring gathering for the eLearning community. We will be joining and contributing to this event at Orlando, FL from 25 – 27 of March.

Come join us at our booth #613

Talk to us about the latest trends in eLearning and learn about our products and eLearning services. You can demo our products on the spot and our eLearning experts will be happy to answer your questions and will guide you through your demos.
Performance Management

Paradiso Composer

Paradiso Course Library

Portal
 Paradiso Solutions is going to release version 7.3 of its award winning Elearning
Suite at this conference. The Paradiso Elearning Suite consists of LMS,
Portal, Performance Management, Course Library and Paradiso Compose. This release contains enhancements to LMS- Salesforce integration, additional 50 courses to its course library, additional features to the LMS mobile app and many new features.
Listen to our talk at the Learning Solutions Conference
Sach Chaudhari, Technical Director – Paradiso Solutions will be talking about Leveraging the Power of CRM and LMS Integration at 10:45 AM – 11:45 AM Thursday, March 26.
"Most learning organizations keep their customer or sales training data in their Learning Management System(LMS), while most sales departments use a Customer Relationship Management(CRM) system. This separation can cause great inefficiency within an organization. By integrating LMS and CRM, we have reduced costs on an average by 40% and an increase in revenue by 200%." said Sach Chaudhari, Technical Director of Paradiso Solutions.
In his talk Sach will examine a number of use cases that demonstrate the value of integrating LMS and CRM systems. He  will discuss the importance of Single Sign-On (SSO) and how it supports integration that allows for automatic enrollment and reporting from learning programs. He will show how this integration can impact and increase sales team performance by making content more easily accessible to salespeople, customers, employees and partners.
You will leave this session understanding the value of integrating LMS and CRM systems, and with tips to get started with your own integration project.
Talk to us
We will be there for you! Come talk to us about the newest trends in eLearning and our experts will be happy to answer any questions you might have.
For more information on the conference, please visit: http://www.learningsolutionsmag.com/lscon/content/3600/learning-solutions-2015-conference–expo–home/