Tailormade Course Creation Services for Learner-Centric Courses

So you've done your research, gathered your information, and developed your content. But I'm sure the next thing that must come to your mind is "Now What?". Is simply having a bunch of content enough to fulfil your learning goals? The answer is No, it is not enough. Having all your content ready is of no use if it is not converted into a suitable, engaging and deliverable format which is easily accessible to your learners at the click of a button. And this is where course creation services become your saviours.  

Having custom elearning courses is not just highly advantageous for your organization, but in these competitive times, is actually the best move over having generic catalogue courses.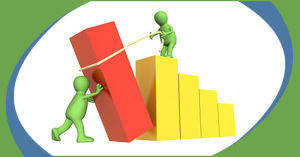 Custom courses made through course creation services are completely organization specific when it comes to content and are tailor made for the particular target learners.

Custom courses are easily modifiable and can be edited at any point of time.

Course creation services work with the organization to create relevant courses that are not only informative but incorporate elements like interactive videos, gamified learning and more to deliver more engaging learning experiences to the learners.
Now, you can of course opt to develop your elearning courses yourself using the different course creation services out there. There are a number of tools available. But that process would be long, tedious, with a definite learning curve and can simply be too intimidating for people who do not have a very strong technical background. Why waste all that time trying to get the hang of an unfamiliar software when there is one simple, handy solution ready to turn all your elearning banes into elearning boons?  
Say hello to Awesome Course Creation Services from Paradiso Solutions
Armed with superlative course authoring tools and backed by passionate and experienced elearning course developers, all you need to do is provide the content and watch as our course creation service transforms your raw content into the elearning course of your dreams.
Let me explain our simple 5 step custom elearning course development process, to give you an overview of how the course creation service works.
ANALYSIS:
The course creation service conducts a thorough analysis of your content by understanding your requirement, reviewing your current material and content. Once this is done a proposal is submitted, after which we move to the next step of course creation.
DESIGN:
After analysis is complete, we move on to the next step in the course creation process, which is design. This is where the course creation service builds learner objectives, grading systems, authoring scripts and storyboards. The overall aesthetics of your elearning course are developed at this stage. 
DEVELOP:
The next step is the development of the course where the animated and interactive elements are added to the course, the voice overs are done and the courses are packaged or bundled as per relevant requirements.
REVIEW:
We know that reviews and feedback are essential components of any successful endeavor. This brings us to the review step of the course creation process. Our course creation service carries out a test run of the course and takes into account not only internal expert reviews but feedback from the clients as well. After this the feedback is addressed and any changed deemed necessary by the client are carried out at this stage.
DEPLOY:
Once the course has been satisfactorily created, it is time for the final step in the course creation process; deployment. This step involves the course creation service carrying out custom branding per the client's brand requirement, setting up the site and finally, the activation of the course, post which the course will be available for access to the learners.  
Cost Friendly:
Our experienced elearning course developers and extremely streamlined process will help you reduce those pesky overhead costs and unnecessary expenditure.
Supreme Quality:
Be rest assured that your content is in good hands with our developers and will result in highly engaging and valuable elearning courses for all your targeted learners.
Time Saver:
No more wasting precious time on learning unfamiliar tools and course creation services. Let our qualified developers take the lead and provide you with not only your dream elearning course, but also your valuable time.
Having an amazing elearning course is paramount to make your mark in these competitive times. Let us help you reach your way to the top with the best elearning courses!
See how Paradiso can help you get awesome elearning courses for your learners! Check out our informative Elearning Course Creation Presentation!
Want to know more about how we can help you up your course creation game? Get in touch with us at [email protected] or Give us a call at +1 800 513 5902 to talk with our e-learning course creation expert today!